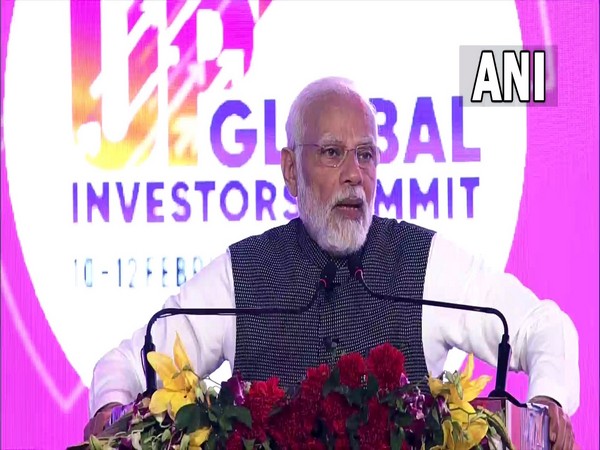 On Friday, industry leaders Mukesh Ambani, N Chandrasekaran, and Kumar Mangalam Birla declared that India is experiencing robust growth, emerging as a leader in several sectors globally. They emphasized that the goal of reaching a USD 25 trillion economy by the time India celebrates its 100th year of independence is attainable.
They credited Prime Minister Narendra Modi for guiding the country with a vision and laser-sharp focus on execution towards a bold New India, while lauding that Union Budget 2023-24 lays the foundation for the country to emerge as a developed nation.
"I am confident that India is on a very strong growth path," Ambani, Chairman and Managing Director of Reliance Industries said while speaking at the UP Global Investors Summit.
Also Read: Adani Group stocks plunge after MSCI cuts free float
He cited Indians embracing of technology "at a rate unseen even in the developed world", youth population and farsighted leadership of Modi which has brought about a fundamental change in the mindset of the nation, as the four main reasons for his conviction about India's fast growth.
"There is unprecedented hope and optimism among the people. Nobody in the world can question the fundamentals of the Indian economy. They are robust. Now is the time for all our enterprises to step up on the accelerator," Ambani asserted.
Similarly, Chandrasekaran, Chairman of Tata Sons said, "India under the strong visionary leadership of…Prime Minister Narendra Modi ji has achieved a position where we are going to see India being the fastest growing economy, not only in the current year, I'm pretty sure in the coming years of the decade."
He further said from an economic point of view India's dream of becoming a USD 5 trillion economy, then USD 10 trillion and USD 25 trillion when the country marks 100th year of Independence "is very much achievable".
Also Read: Most of Adani Group firms tank in morning trade
"We have started the Amrit Kaal with the first Budget, which I would say lays a very strong foundation because we've seen a tremendous investment towards infrastructure development," Chandrasekaran added.
Aditya Birla Group Chairman Kumar Mangalam Birla said India is now the fastest growing large economy in the world, and is poised to become the third largest economy in the world by 2030.
"As a global business group, we operate in 36 countries and I can confidently say that India today stands out amongst all of them. There is perhaps no other country in the world that combines robust democracy, transformational governance, economic might, demographic dynamism and entrepreneurial energy," he added.
Also Read: Adani issue: RBI chief says Indian banking too strong to be hit by 'case like this'
Birla further said from renewables to digital governance and space tech to agri innovation, India is emerging as a truly global champion, while giving the credit to Modi.
Ambani also said India has transformed remarkably since Modi became prime minister in 2014 guided by his vision, and driven by his laser-sharp focus on execution, a bold New India is taking shape, "an India which will fulfil the aspirations of its 1.4 billion citizens".
"This year's Budget has indeed laid the foundation for India's emergence as a developed nation," he said.
(With agency inputs)