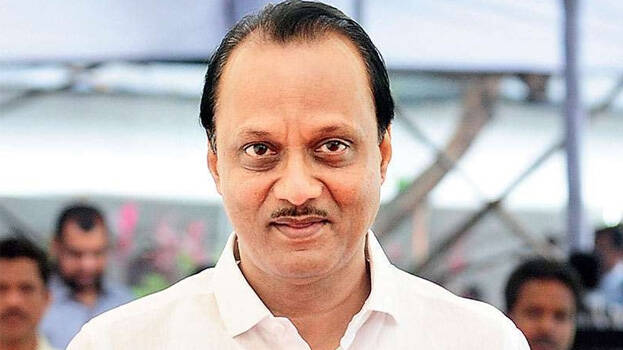 Amid rumours of Ajit Pawar moving to the BJP with a band of other NCP leaders, Shiv Sena spokesperson Sanjay Shirsat said on Tuesday (April 18) that he was welcome to do so if he joined the saffron party or the Shiv Sena. But if he joined the BJP with a faction of the NCP, the Eknath Shinde-led Sena would quit the Maharashtra government.
Ajit Pawar is Nationalist Congress Party (NCP) chief Sharad Pawar's nephew and former Maharashtra deputy chief minister. The current Opposition leader in the Maharashtra Assembly has dismissed the rumours and so has the NCP chief. "There is no truth to any rumour. I am with the NCP and I will stay with the NCP," Ajit Pawar has said.
"NCP betrays"
Shirsat, whose party shares power with the BJP in Maharashtra, told mediapersons in Mumbai on Tuesday that the NCP "is a party which betrays".
"We will not be with the NCP even in power. If the BJP takes NCP with them, Maharashtra will not like it. We decided to move out (of the earlier undivided Shiv Sena led by Uddhav Thackeray) because people didn't like us going with the Congress and NCP," he said.
"We left the Congress-NCP (in the previous Maha Vikas Aghadi government) because we didn't want to be with them. Ajit Pawar doesn't have a free hand there. Therefore, if he leaves the NCP, we will welcome him. (But) If he comes along with a group of NCP (leaders), we will not be in the government," the Shiv Sena leader added.
Also read: Sharad Pawar told Uddhav that NCP will never join hands with BJP, claims Raut
"It's all about Parth"
According to Shirsat, who was recently appointed spokesperson of the Shinde-led Sena, Ajit Pawar is unhappy because his son Parth lost the election earlier. Parth Pawar was defeated in the 2019 Lok Sabha polls from Maharashtra's Maval constituency.
Shirsat believes Ajit's displeasure has no connection with a plea seeking disqualification of 16 Shiv Sena MLAs pending before the Supreme Court. "…his displeasure…and our case (pending before the Supreme Court) has no relation. Ajit Pawar is disgruntled because his son Parth Pawar lost the election," he said.
"Ajit Pawar was held responsible for the oath ceremony held at dawn (in November 2019 with Devendra Fadnavis). After two and a half years, Sharad Pawar said it was an experiment to revoke President's rule," he claimed.
Also read: Maharashtra: Buzz over fresh political ties, Savarkar row strike Maha Vikas Aghadi
"Ajit's disrespect"
The Devendra Fadnavis-Ajit Pawar government formed in a hush-hush ceremony in November 2019 had lasted for three days. Shirsat said Ajit has not clarified the matter to date. He added that Ajit is a big leader and will not easily talk about what is going on in his mind.
Shirsat also slammed the Maha Vikas Aghadi's move to hold rallies in parts of the state as a show of unity and strength. "We have to search for Ajit Pawar's stand in the ongoing rallies of MVA. He could not speak at the rally in Nagpur…. This is disrespect of Ajit Pawar," he said.
(With agency inputs)