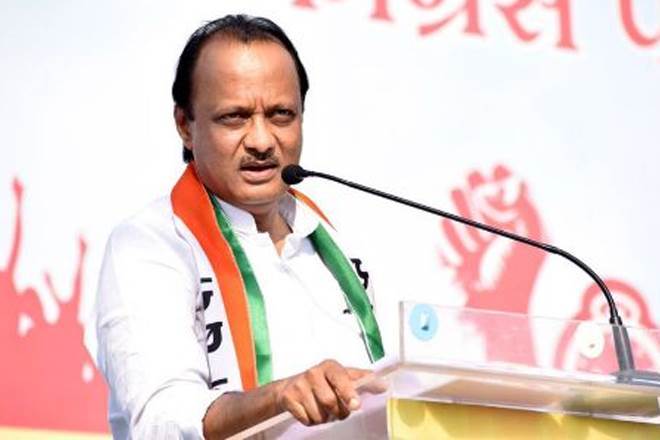 While the Maha Vikas Aghadi (MVA), comprising Congress, NCP and Shiv Sena (UBT) is holding joint rallies across the state, the internal rumblings in the alliance are far from over.
On one hand, speculations are rife that senior NCP leader Ajit Pawar may join hands with the BJP in the event of the Supreme Court verdict on disqualification of 'rebel' MLAs going against Chief Minister Eknath Shinde, and on the other, the Savarkar controversy has returned to haunt the alliance.
Also read: Will Maha Vikas Aghadi beat the odds to stop BJP juggernaut in 2024?
Ajit Pawar may do a Shinde
There are reports that Ajit Pawar enjoys the support of 35 to 40 NCP MLAs out of the total 53 legislators, and therefore the anti-defection law will not kick in. However, senior NCP lawmakers in his camp are reluctant to go ahead with the move until it has the stamp of approval from the party patriarch, Sharad Pawar. They are aware of the fact that the NCP supremo has the ability to sway the public mood and hence taking any step against his wishes would be tantamount to "political suicide".
They also want to avoid a repeat of the 2019 fiasco, when in a midnight coup, Ajit Pawar along with BJP leader Devendra Fadnavis was sworn in by then Governor Bhagat Singh Koshyari, but the government fell within 80 hours as the senior Pawar was not kept in loop. However, Sharad Pawar doesn't seem too keen on going with the BJP in twilight years of his political career.
What has further fuelled these speculations is the fact that the ED has dropped the names of Ajit Pawar and his wife Sunetra Pawar in a chargesheet submitted in connection with the ₹25,000 crore MSC Bank fraud case on March 28. While Pawar has clarified that he hasn't been given a clean chit and the investigations are still on, it hasn't stopped the rumour mill from working overtime. Subsequently, a series of remarks made by various Maharashtra cabinet ministers, hinting that Ajit Pawar could well come over to their side, has only added fuel to the fire.
Also read: Will ensure MVA contests Maha assembly and Lok Sabha polls together: Sharad Pawar
Sources also attribute the BJP's alleged move to woo Ajit Pawar to the fact that the MVA poses a potent threat to its poll prospects in 2024 Lok Sabha elections. "The BJP today finds itself in a tough situation. Uddhav Thackeray and his son Aditya haven't lost the ground support, though they lost the party name and its symbol. Morevoer, an internal BJP survey suggests that the MVA would bag as many as 33 of the total 48 Lok Sabha seats in the state. The BJP cannot afford to lose Maharashtra," said sources.
Ajit rejects allegations
However, responding to the speculations about his alleged meeting with Union Home Minister Amit Shah, Ajit Pawar on Sunday firmly refuted the charge. "The speculation of me having met Shah is totally baseless. I urge media and others not to mislead people by spreading such news," he told the mediapersons in Nagpur where he landed to participate in 'Vajramooth', the joint rally of MVA. He also stated that even if 16 of the Shinde camp MLAs were disqualified, the BJP-Shinde government would remain stable with the support of the Independents.
Responding to media queries on the issue, senior Shiv Sena (UBT) leader Sanjay Raut said, "We know Ajit Pawar is restless due to legal cases he is facing…This is all a handiwork of the BJP. But we are fully confident that he would never dump MVA. He is the strongest pillar of MVA and would lead the MVA campaign in all ensuing elections along with other leaders."
Also read: At MVA rally, Uddhav dares Modi, BJP to fulfil Savarkar's dream of Akhand Bharat
Savarkar row returns
Meanwhile, the Savarkar controversy has again raised its head and with it the contradictions in the MVA may resurface again.
This time Maharashtra Youth Congress leader Shivani Wadettiwar has whipped up a storm by declaring that Hindutva ideologue VD Savarkar had advised rape as a weapon against political opponents. "We women are afraid of Savarkar's thoughts because he used to believe that rape is a political weapon, and it should be used against one's political opponents. How would women like us feel safe? And these people are taking out rallies to promote the thoughts of such people," she said while addressing a gathering. Incidentally, Maharashtra Congress chief Nana Patole has come out in her support, pointing out that there was no reason to oppose Shivani's statement, as it was based on what Savarkar himself had written.