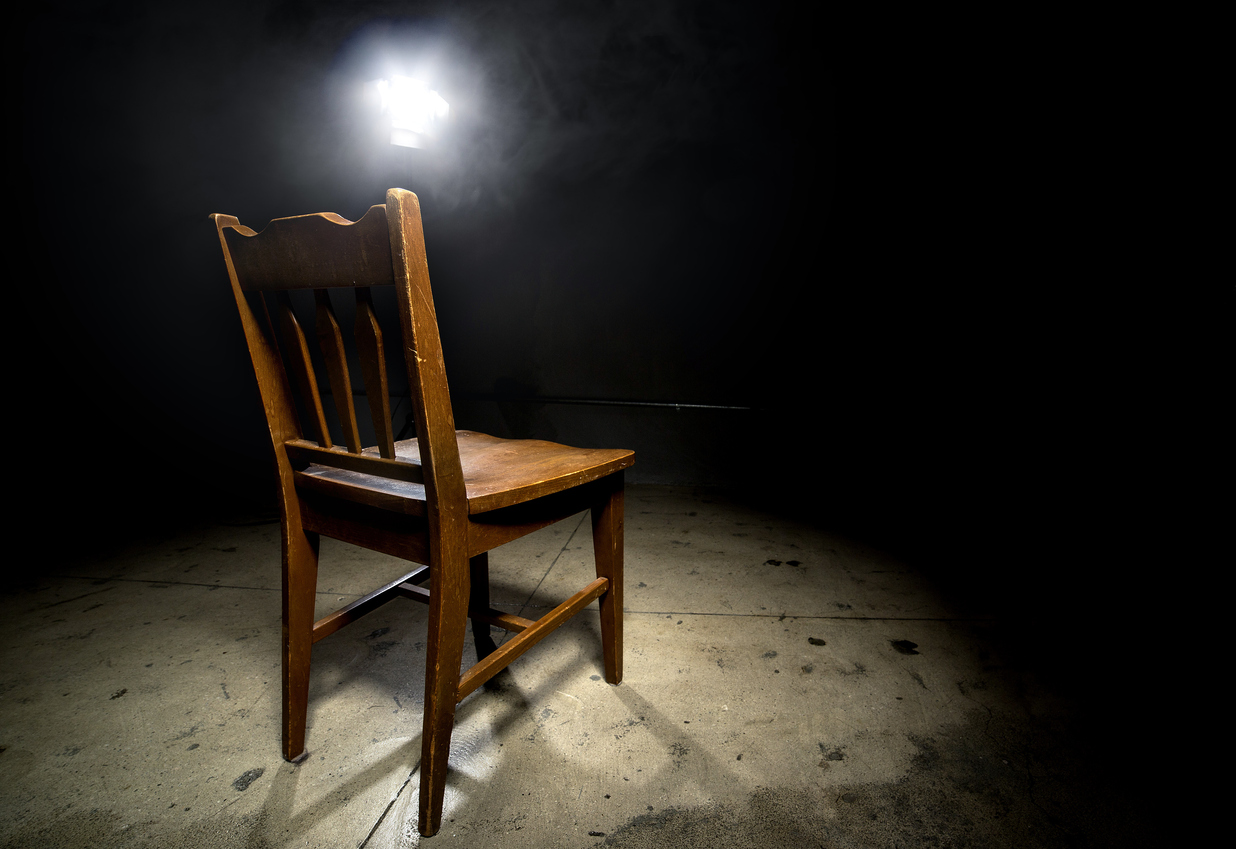 Custodial torture: Police not only break the law, but also limbs of detainees
After the recent custodial deaths of a father-son duo in Sathankulam in Tamil Nadu's Tuticorin, various reports of past incidents have come to light. A lot of detainees had undergone torture by the police in the same Sathankulam station. Police had been using various forms of torture that mostly results in permanent disability in detainees.
The police in Tamil Nadu follow different ways to inflict pain on the detainees. Muttikku mutti thattudhal (hitting the knees), Laadam kattudhal (beating on the calf muscles and underfoot), and raattinam kattudhal (hanging the detainee upside down) are some of the 'styles' followed by the police during investigations.
The Federal spoke to some victims of police torture in different parts of the state who have been permanently disabled due to the torture meted out to them. The cases range from robbery to standing up against the human rights violations of the police.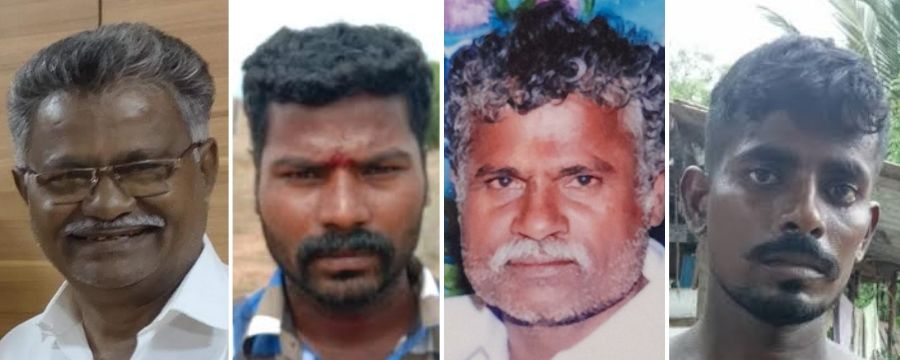 Broken hand
Velusamy (63), residing in Perumanallur village in Tiruppur district (then under Coimbatore district), was a corporation worker in 2011.
One day, a Dalit girl made a complaint in the Perumanallur police station against his husband who married another girl. Being a political party member, her husband had managed to compromise the police. So, the girl was asked to visit the police station at night. But she refused. Irked by this, the police took her to the station and abused her physically and sexually.
"They inserted lathi in her private parts and threatened her to withdraw the complaint. Hearing this, I went to help the girl and filed a case against the inspector on grounds of human rights violation. Irked by this, they took me to the station and beat me up," said Velusamy, who is now a vice-president of Perumanallur.
Related News: TN custodial death case stirs war of words among political parties
"When I was taken to the station, I was told to sit with underwear. When I refused, a policeman came to beat me with his lathi. In defence, I raised my left hand and he gave a blow to my wrist that got fractured. I was made to kneel down and a constable held my head down between my thighs. My hands were tied back. Then they beat me on the buttocks and underfoot" he said.
He was kept in the station for the full day and the next day, he was produced before the Coimbatore Magistrate. Seeing his wounds, the Magistrate asked the police to admit him to hospital. But the police had taken him to Coimbatore Central Prison.
"I informed the jail superintendent about the Magistrate's order. He asked the police to admit me to hospital. During my week's stay in the hospital, I got bail" said Velusamy, who then filed a case against the police in the district human rights court.
"It has been almost 10 years now. The case is still going on. I could not operate my hand due to the torture I had faced at the station. Doctors later fixed a plate. I lost the energy in my left-hand completely. The nerves on my foot too were affected. I am unable to walk even 10 to 15 feet at a stretch," added Velusamy.
Broken leg
Angalannan (30), is a labourer from Kuravar community, which was once under the Criminal Tribes Act, resides in Thanjavur district. In 2012, he was picked in the early morning by personnel from Tamil University police station in a chain-snatching case. He used to drive tempo for survival.
"When my relatives came to know that I have been picked up, they arranged for lawyers. Knowing this, the police took me in their vehicle out of Thanjavur. For a week, we travelled in and around the district in the vehicle. I was made to stand all the time. They didn't give me water, nor they allowed me to sleep. I was beaten up every now and then. Finally, I was brought to the station" he said.
Back in the station, the policemen arranged food for him. They spoke with him nicely. He thought that his turmoil would end. But a bigger trouble awaited him. "They took me to a room and I was made to sit on a table. First, a constable tied my eye. Then, my hands were tied. I realised something bad was going to happen to me. I started screaming. But the constables, told me to shut up and beat me," he said.
Related News: Police volunteers: A soft glove on an iron wrist?
"They covered my right leg with two or three wet dothis and a jute sack. Then, they placed my leg on another table. There was a gap between the two tables. Within seconds, I felt an unbearable pain from my knee to foot. They broke my leg with an iron rod. I cried in pain, and started shouting. Then I became unconscious. When I opened my eyes, I was in a hospital," said Angalannan.
The police covered his leg before breaking, so that there will be no marks of physical violence on the body. It has been eight years now. For the first few years, he was unable to walk. Though he can walk now, he can't run or jump. "The police wrote in the report that I had broken my leg when I tried to flee the station. I still have 22 cases pending me. All are false charges. Now I do any menial job to earn a living," said Angalannan.
Broken hip
Kuppan (58), another member of the Kuravar community residing in Thanjavur, is also a victim of police torture inflicted on him in 2010.
"I was in Trichy district then. I was doing all sorts of works like construction, farming, etc. One day constables from Somarasampettai station picked me in the night. I was in police custody for two months. They falsely charged me with robbing jewels and compelled me to accept the crime. But I didn't accept it," he said.
"Every day, I became a target of the policemen. They used to beat me black and blue. One day, I was taken to a separate room, where the policemen removed the ceiling fan, and hanged me upside down, after covering my eyes and tying my hands. I don't know whether they used an iron rod or the lathi," he said.
Related News: Slap murder charges on cops in custodial death case: Kamal Haasan
"They hit me hard on my hips, which affected my spinal cord. Since then, I am bedridden. I am unable to walk normally and use a stick, with my wife's help to move around" he said. After the torture, Kuppan was produced before the magistrate. Like Sathankulam case, the magistrate has not asked any question about his health, he added.
"Another set of policemen took me to the magistrate. In the court, there were around 40 to 50 cases. So, the magistrate didn't have the time to examine each and every detainee. He don't even see us. They just give the remand order and then we were taken to jail, where doctors examined us," he said.
But even doctors didn't check Kuppan properly. "We are illiterate and so, we don't know how to get the justice" said Kuppan.
Beaten on buttocks
Ganesan (34), a Dalit, is a farmer residing in Tirunelveli district. A month ago, he was picked by the police personnel in civilian clothes in the morning. They took him to identify two persons, who had been involved in some crime.
"I showed them the houses of the two. But they were not present in their houses. So, the police took me to the station and they started beating me. They asked me to accept the crime. They didn't even tell me what the crime was. I told them I didn't do anything wrong and begged them to leave me. But they kept on beating me on the buttocks."
"At one point, blood started oozing from the rectum. They placed my hand on a table and started beating with lathi. Due to that, I am unable to lift any material now. Doctors say it will take some more weeks to become normal," he said.
Related News: TN custodial deaths: HC takes suo motu cognisance of Tuticorin cops
After three to four hours of beating, he was locked up. They charged him with breaking a CCTV camera in a neighbour's house. He was finally granted bail at 8 pm. "Not only men, but also women police too beat me up for no reason. They also abused me verbally. Now, I have filed a case against them," said Ganesan.
Chennai-based advocate Johnson said the society's lackadaisical approach to reasons like the detainee 'slipped in the bathroom' was why the police highhandedness led to the killing of someone in a station. "If the judiciary and media had condemned such cases of breaking detainees' hands by the police in the first place, we could have brought down the incidents of police tortures," said Johnson.