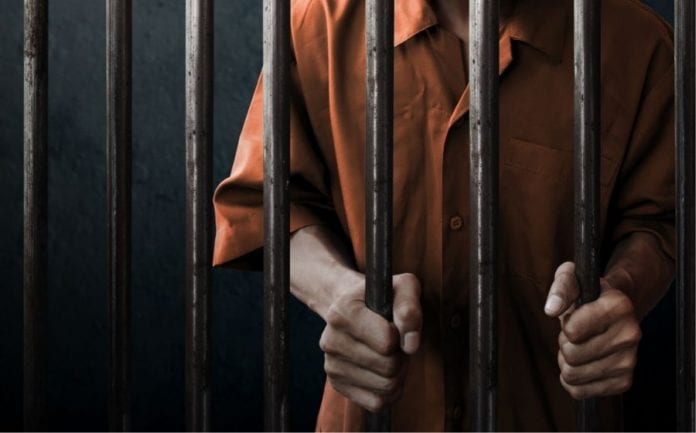 The custodial deaths of Jayaraj and Benicks, a father-son duo, in Sathankulam in Tamil Nadu's Tuticorin district has led to the suspension of Inspector Srithar, two sub-inspectors and two constables. While civil rights activists have come out against the mere punishment, reports suggest that not only police personnel were involved in the brutality, but also four members of a voluntary organisation called Friends of Police (FOP).
The volunteers were the ones who had allegedly stopped two friends of Benicks from entering the police station, when the father-son duo had cried for help around 11 pm on June 19. The volunteers had told the friends that an investigation was going on, The Federal reported on June 24. However, the FOP, headquartered in Chennai, has denied the allegation on its Facebook page.
In 1993, Prateep V Philip, the then Superintendent of Police in Ramanathapuram district, founded FOP to build trust among the public. Philip, who is currently the Director-General of Police (Crime Branch CID), was inspired by a young boy, named Purushothaman. The boy had volunteered to help Philip when he was injured during the assassination of former Prime Minister Rajiv Gandhi in the state in 1991.
Gradually, school and college students, and youth began to enrol in the organisation. Currently, almost all police stations in Tamil Nadu have at least 15 to 20 FOP members each. "Mostly, youth who had wanted to become police officers, showed interest in joining the group," said Naina Mohammed, the coordinator of FOP for Tirunelveli and Tenkasi districts. The organisation currently has 34 district coordinators.
'No right to wield lathi'
Members of FOP, which include women too, are responsible for night patrols, regulation of traffic, bandobasts, blood donation drives, besides engaging themselves in relief measures during disasters. Of late, they have also been helping the police in investigation of criminal cases. Amid the COVID-19 pandemic, they have been assisting police in the seizure of vehicles of people who violate lockdown norms.
In this backdrop, the alleged involvement of FOP members in the Sathankulam custodial deaths came to the fore. "We saw reports that four volunteers enlisted by the police were present during the Sathankulam incident. But those volunteers are not registered with the Friends of Police," the organisation said in a Facebook post on June 29.
"We reiterate that FOP also stands for 'Friends of People' and its mainstay is community service. FOP has a strict Code of Conduct in place and any violation leads to immediate expulsion and the due consequences of the full force of law" it said.
Related News: TN custodial death case stirs war of words among political parties
"If you are an FOP (member) you should always be found doing good, not evil, not being even a witness or spectator to something unlawful even if by police. It should be reported immediately to higher authorities to prevent harm to innocent citizens. You are first and foremost Friends of People then of the Police. Failure to follow this instruction diligently will lead to expulsion from FOP and also the severest consequences under the law" it warned.
Mohammed claimed that the photocopies of Aadhaar cards of all FOP members have been documented in concerned police stations. "The volunteers present in the Sathankulam station during the incident were not enlisted as FOP members," he said, adding that the organisation had not given rights to its members to wield lathis.
"Every year we undergo a three-day training. We don't get any salary for our services. However, we are given preference while joining home guard duty or any other voluntary paramilitary force," he added.
Extra-constitutional power centres
Following in the footsteps of Tamil Nadu, police departments in other states too have created such voluntary groups. However, most of the times, these groups, instead of being a bridge between the public and the police, they join hands with the police in carrying out the excesses.
For instance, in Uttar Pradesh, under the garb of 'Police Mitra', volunteers in civil clothes had attacked protesters during the anti-CAA stir. Media reports said 'Police Mitra' groups had members from Hindu Yuva Vahini, a nationalist group founded by Chief Minister Yogi Adityanath in 2002.
Even after the Sathankulam incident, a COVID-19 awareness handbill that is doing the rounds on social media includes the names FOP and Seva Bharathi, an RSS affiliate. Immediately, social media users started alleging that FOP too had members from the RSS. However, when The Federal contacted Seva Bharathi, the organisation denied the allegation.
But are these volunteer groups are legal? Though FOP claims itself to be a voluntary organisation, it's website says it's a "community policing initiative and joint governmental organisation".
Related News: Slap murder charges on cops in custodial death case: Kamal Haasan
Reacting to this, V Suresh, lawyer and the general secretary of the People's Union for Civil Liberties (PUCL) said such extra-constitutional groups might create unaccountable power centres. "The intent of founding these groups may be good. But over the years, we are receiving many complaints that the members of these groups have become power-mongers," said Suresh.
"The groups mostly comprise unemployed and economically-marginalised youth. Since the social status in our country is based on power, the youths like to be close to the police. The police too use exploit them. The same had happened in the case of Salwa Judum (operated between 2005 and 2011). When the state had given them the power, they turned against their own people" he said.
Suresh, who has been working to bring various reforms in the police department, said that until the three-stage reforms were introduced in the department, the existence of such unaccountable power centres was inevitable. "There must be systematic changes in the work culture and structural reforms in management," added Suresh.
'Use animals to teach empathy'
In a recent viral video in regard to the Sathankulam incident, senior IPS officer M Ravi is seen stressing that police are public servants and not their masters. It has been seen as a voice of change from within the department. "It is in the hands of police stations how FOP is engaged. Volunteers must act as a bridge between the public and police. They should not be one-sided" said Ravi.
Former IPS officer and AIADMK MLA R Natraj said that the usage of such voluntary group was in practice from 1935. "In those days we had village vigilance committees. In my tenure, we had opened 'May I Help You' centres in Chennai. We brought all these initiatives to build trust among the people," said Natraj.
"The success of such initiatives lies in how superintendents of police handle the public. Police usually fear over two issues — one, custodial death and two, police firing. It is the only department which has the highest number of punishments. Still, unfortunately, such incidents happens. Hope, the investigation will shed a light over the incident" he added.
Related News: TN custodial deaths: HC takes suo motu cognisance of Tuticorin cops
The Federal tried to contact Philip, but he was unavailable for the comment. However, he wrote on his Facebook page that the department should consider use of animals to avoid bestiality and bring out the best in policemen. "…we can think of using kindness to animals to teach and keep empathy and sensitivity levels of police personnel at higher levels to offset stress, dehumanising tendencies, the hold of physical power," he said.
"Each station and FOP will be asked to take care of strays in their areas and jurisdictions, to adopt at least one animal and voluntarily care for it. (We) will set up Friends of Pets wing of FOP for this purpose. The assumption is that if one is kind to an animal he cannot practice cruelty or be unkind to a fellow human," he added in the Facebook post.