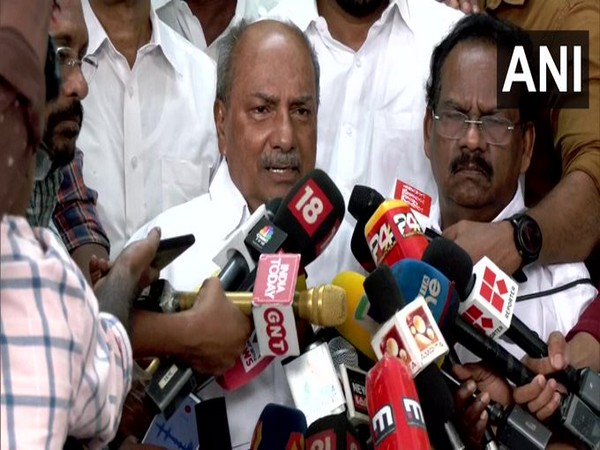 Veteran Congress leader AK Antony has said he is "deeply pained" by son Anil's decision to join the BJP and declared his unconditional loyalty to the Nehru-Gandhi family.
Hours after Anil K Antony joined the BJP in the presence of Union ministers Piyush Goyal and V Muraleedharan in New Delhi, an emotionally charged Antony termed as "wrong" Anil's decision to join the BJP, and said he would continue to be a Congressman till his last breath.
Also read: AK Antony's son Anil joins BJP: 'I have taken the right step'
"I am deeply pained by Anil's decision to join the BJP. It was a wrong decision," the former Kerala Chief Minister told reporters at the KPCC headquarters in Thiruvananthapuram.
"Loyalty always with Congress"
The former Defence Minister added that he would continue to raise his voice against the BJP and the RSS.
Apparently responding to Anil's allegations against the Nehru-Gandhi family, Antony said his loyalty would always lie with the latter, which is still at the forefront of the "fearless fight to safeguard the basic ideals of India."
Also read: Anil Antony 'betrayed' his father on Maundy Thursday by joining BJP: Kerala Congress
Anil, who headed the Digital Media cell of the Kerala Pradesh Congress Committee, quit the Congress two months ago after criticising the party's stand on the controversial BBC documentary on Prime Minister Narendra Modi. He had slammed the Congress leadership for working for a "single family" instead of the country.
(With agency inputs)