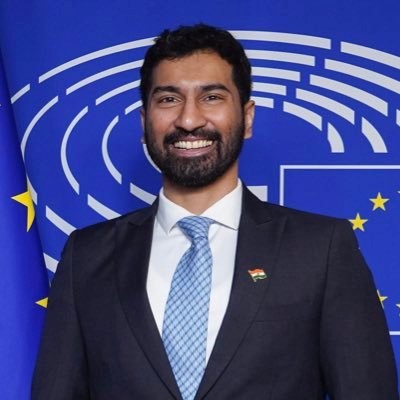 Veteran Congress leader and former defence minister AK Antony's son, Anil Antony, joined the BJP on April 6 (Thursday). Anil was heading KPCC Digital Media and AICC Social Media and Digital Communications Cell earlier.
BJP leaders and ministers Piyush Goyal and V Murlidharan and the party's Kerala unit chief K Surendran welcomed the former Congress leader to their party at a formal event in New Delhi.
Welcoming Anil Antony to the BJP, Goyal described him as a "very grounded political worker", who was convinced that the BJP cares for the country and shared the prime minister's vision of sustainable growth.
"This is not about personalities, this is about difference of opinion and ideas. I strongly believe that I have taken the right step. My respect for my father will remain the same," Antony said when asked whether he had consulted his father before joining the BJP.
Delhi | Anil Antony, Congress leader and son of former Defence minister AK Antony, joins BJP, in presence of Union ministers Piyush Goyal and V Muraleedharan pic.twitter.com/c39pybFbdt

— ANI (@ANI) April 6, 2023
Anil Antony resigned from all his posts in the Congress following "intolerant calls" and "abuses" over his tweet against the controversial BBC documentary India: The Modi Question on the 2002 Gujarat riots.
A Bachelor of Technology from the College of Engineering in Thiruvananthapuram, Anil  went on to earn a Master of Science degree from Stanford University.
Also read: A K Antony's son slams controversial BBC documentary on 2002 Gujarat riots
A businessman in his own right, Anil Antony's social media accounts say he is an adviser to multiple technology start-ups. He is also the vice-president of Navoothan Foundation, a non-profit group that works for the economic empowerment of women.
One of two sons of AK Antony, Anil Antony triggered a stir when he denounced the BBC over its film on Modi and the Gujarat riots of 2002. He immediately came under attack from the Congress in Kerala, leading to his resignation
Earlier, while announcing his resignation from Congress, Anil Antony said, "At this moment, politics is not my priority. I am a computer professional who has worked in various cyber digital segments for a long time and want to continue with that. I think that will be appropriate at this point of time for the party and my interests."
For long years, AK Antony was considered a key adviser to Rahul Gandhi.