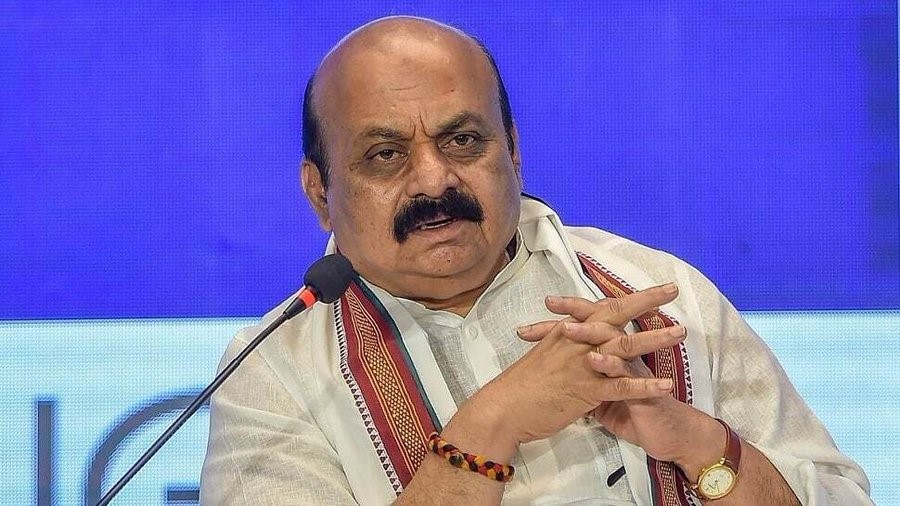 Quoting Lingayat sect founder Basaveshwara and extolling his government's development agenda, Karnataka Chief Minister Basavaraj Bommai has said he will return to power again after the Assembly election, which is due by May.
Addressing a public gathering at Hungund in northern Karnataka's Bagalkote district here on Tuesday night, the Chief Minister said he has performed sincerely to offer social justice to every section of the society, which resulted in increase in the annual per capita income by Rs 1 lakh in the last four years.
Also Read: Karnataka polls: Unsure of Hindutva sentiments, BJP on a statue-building spree
"I will come back as chief minister again. God has given me an opportunity to serve Mother Karnataka. I have done sincere work," Bommai said during an election rally.
The Chief Minister said he is treading on the path of "work is worship" and social equality, as advocated by 12th Century social reformer and founder of Lingayat sect Basaveshwara.
"I tried to give social justice to every section of the society. People had asked for corporations of various communities for their overall development. We are treading on the path shown by Basaveshwara," Bommai said.
Also Read: Kannada actor Chetan Kumar arrested for controversial tweet on Hindutva
Basavaraj Bommai, who belongs to the Lingayat community, invoked the name of Basaveshwara, whose followers form a large chunk in Karnataka, especially in the northern part of the state.
Bommai said the key parameter of growth in Karnataka was the per capita income in the state, which has grown substantially.
"Before our government came to power, the per capita income in Karnataka was Rs 2.42 lakh per annum, which has now increased to Rs 3.47 lakh, which is more than a lakh. This is despite the COVID situation. This shows we carried out development in the middle of COVID pandemic," Bommai said.
Also Read: Need destruction therapy? Head for Rage Room, the latest rage in Bengaluru
He claimed that due to the initiatives of the state government in the last four years since the BJP came to power, Karnataka became the number one destination in investment and innovation.
According to Bommai, the state got an investment of Rs 12 lakh crore during the Global Investors Meet, which was organised last year.
He appealed to the people to choose BJP if they wish to see the state marching on the development path.
Also Read: In Bengaluru, rent won't do; some tenants need LinkedIn profile, CIBIL scores
The Chief Minister also hit out at Congress stalwart Siddaramaiah for "lying" to the people alleging that he reduced the quantity of rice given to the poor from 10 kilograms in 2012 when the BJP was in power to 5 kg.
(With agency inputs)