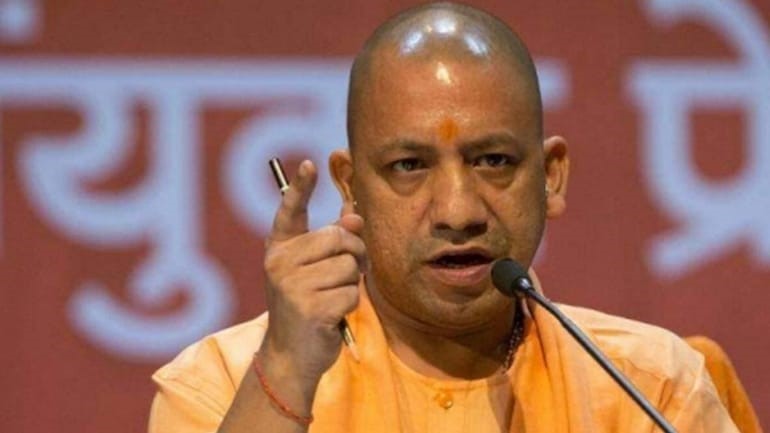 The murder of gangster-politician Atiq Ahmed and his brother Ashraf, while the duo was in police custody in Prayagraj (formerly Allahabad), has triggered a clash of political rhetoric between the Yogi Adityanath government and its rivals, particularly the Samajwadi Party (SP).
Keep aside for a moment the egregious judicial, administrative and security lapses that collectively led to the murders, broadcast live by most news platforms, and you get an explicitly political – and polarising – slugfest weeks before crucial local body polls are held in Uttar Pradesh while exactly a year remains for the 2024 Lok Sabha election.
Long reign of terror 
Atiq, a former SP lawmaker who also had stints in the Bahujan Samaj Party (BSP) and the Apna Dal, wasn't an ordinary criminal. The dreaded mafia don from Prayagraj, who had served five terms as an MLA – thrice as an independent and once each from the SP and Apna Dal – and one term as a SP Lok Sabha MP, had been convicted to life imprisonment in the 2006 Umesh Pal kidnapping case a fortnight before he was gunned down by three 'wannabe' gangsters. At the time of his murder, which came less than 48 hours after his son, Asad, was killed during an encounter with the UP Police, Atiq was also a key accused in nearly 100 other cases.
Eighth Column | Why Atiq Ahmed failed to read the writing on the wall
His notorious antecedents are now only a reminder of Atiq's long reign of terror that lasted over three decades. With his brutal death, Atiq has come to symbolise two vastly divergent narratives – and, given the deep faultlines of India's, or more specifically, UP's, political landscape, it isn't very difficult to guess which of the two narratives may yield a better electoral harvest for its respective purveyors.
Yogi government not embarrassed
Adityanath, during whose reign Atiq has been neutralised under extremely questionable circumstances that demand an impartial enquiry, has ordered two separate Special Investigation Teams (SITs) to probe various aspects of the killings. However, the BJP's glee at the murder of Atiq and Ashraf and at Asad's extra-judicial killing has hardly been concealed.
High ranking office bearers of the BJP – the party's national general secretary Kailash Vijayvargiya and UP minister Swatantra Dev Singh, to name just two – have likened the murders to divine justice. Others from the Hindu right ecosystem have been similarly jubilant – openly commending Adityanath on social media platforms for delivering on his promise, made on the floor of the UP Assembly in February this year, to "cast into the ground (mitti mei mila denge)" all mafia.
Adityanath too hasn't offered any explanation – forget apology – for the glaring security lapse that led to the murders and derailed the due process of law from holding Atiq to account for his crimes. Instead, the chief minister has shrewdly camouflaged what was a clear law and order disaster into evidence of his muscular policy against organised crime yielding results – and he's getting a rousing applause for this chicanery.
On Tuesday, addressing an event in Lucknow, Adityanath declared, "now, a professional criminal or mafia cannot threaten an industrialist over the phone" while assuring an audience, which included industry leaders and investors, that his government, unlike the BSP and SP regimes of the past, "guarantees effective law and order arrangements".
Evidently, in Asad's encounter death – officially the 183rd extra-judicial killing in UP in the past six years – and the murders of Atiq and Ashraf, Adityanath sees not a reason to feel embarrassed but one to cheer.
"Chief Minister Adityanath had promised that our government will rid UP of all criminals and we are moving in that direction. SP and BSP governments nurtured criminals like Atiq Ahmed and Mukhtar Ansari by fielding them as their candidates in elections so that they could get votes of one community. Under the Yogi government, there is zero tolerance towards mafia… yes, we will investigate how Atiq and Ashraf were killed but can anyone say that these men were innocent – they were dreaded criminals and they have paid for their crimes," Swatantra Dev Singh told The Federal.
Fodder for Hindu-Muslim polarisation narratives
While the chief minister, at least for now, has refrained from raking up the religious identity of Atiq and his slain family members, the Hindutva brigade hasn't shied away from doing so. It is clearly aware that the narrative of Muslim Mafiosi wreaking havoc in the Badlands of UP being made to pay for their sins with their life sells better with an electorate that, a year ago, endorsed Yogi's brand of 'bulldozer' politics.
It is here that the other political narrative that has gained momentum since the killings comes in. While condemnation of these gruesome extra-judicial killings and murders has come from every quarter other than the BJP on grounds of a collapse of the law and order apparatus in the state, it is Akhilesh Yadav and his SP – the saffron party's principal rival in UP – that have added fodder to the polarising Hindu-Muslim dimension to this clash of rhetoric.
Watch | How the killing of Atiq and Ashraf Ahmed reflects on UP and India
Akhilesh's first reaction to the gunning down of Atiq's son by the UP Police was to dub it as a "fake encounter" and to declare that the "BJP is against brotherhood (BJP bhaichare ke khilaaf hai)". Atiq and Ashraf's killers – self-professed BJP worker Lavlesh Tiwari, Arun Maurya and Mohit Singh – had raised slogans of 'Jai Shree Ram' immediately after the murders, completing the Hindu-Muslim binary in the case.
The SP's media cell too released a list of "mafia who belong to the same caste as Yogi" and alleged that the chief minister was "using the power of his government and the police" to allow the "mafia of his (Yogi's) caste to exterminate mafia belonging to other castes". The list included several gangster-politicians with direct or indirect links to the BJP, including jailed former MLA Kuldeep Sengar, MLA Raghuraj Pratap Singh 'Raja Bhaiyya', Lok Sabha MP Brijbhushan Singh and former Lok Sabha MP Dhananjay Singh.
Muslims constitute a major vote bank of the SP. Atiq was formerly a member of the party; inducted into the SP by the late Mulayam Singh Yadav. Akhilesh's statements have given a handle to the BJP to allege that the former UP chief minister "is politicising the issue for electoral gains in the upcoming mayoral and municipal polls" and that "his party sheltered criminals like Atiq."
Akhilesh cosies up to Muslim vote bank
Interestingly, right up until the murders, Akhilesh had been battling the perception that he has abandoned the Muslims of UP – a constituency nurtured for decades by his late father, 'Mulla Mulayam' – by not speaking up against the atrocities and systematic othering that the community was facing under BJP rule. The discomfiture of SP's Muslim leaders, from the party's co-founder and disqualified lawmaker Azam Khan to Sambhal MP Shafiqur Rehman Barq, at Akhilesh's "silence" on the plight of UP's Muslims had been a subject of frenzied speculation in the state's political circles, particularly since last year's assembly polls when the community rallied behind the SP-led rainbow coalition that had emerged as the BJP's main rival.
The SP chief made only perfunctory protests throughout Azam Khan's long incarceration at the Sitapur Jail and also when the party veteran from Rampur, with his own frequent clashes with the law, got convicted in a hate speech case and was subsequently not just disqualified from the UP Assembly but also de-listed as a voter. On issues concerning ordinary Muslims – the use of bulldozers by the state to raze their homes on the flimsiest grounds, the crackdown against anti-CAA/NRC activists, et al, Akhilesh's silence had been even more deafening.
In fact, since his failed bid to return to power in the state last March, Akhilesh had mostly been a Work From Home – or rather Work From Twitter – politician; choosing virtual space of the micro-blogging site over the actual grassroots of UP as his battleground against the Adityanath government. The perception of a privileged and absentee politician cost the SP dearly as it lost key bypolls in the party's erstwhile citadels of Rampur and Azamgarh to the BJP, which appeared to be fast regaining the limited political ground it had lost to Akhilesh's coalition with caste-based leaders and parties last March.
Also read: 'No mafia can threaten anyone,' says Yogi Adityanath days after Atiq's murder
It is in this backdrop that Akhilesh's return to political belligerence in the aftermath of the murders of Asad, his accomplice Ghulam, Atiq and Ashraf is, understandably, being viewed as his renewed attempt to cosy up to the Muslim vote bank – alternately speaking about BJP's attacks on "bhaichara" and the crumbling law and order situation in the state.
"By equating Asad's killing with an assault on brotherhood, Akhilesh has given the BJP a chance to accuse the SP again of appeasement politics. He could have kept his attack focused on law and order because, whether the BJP government concedes or not, there has been a spike in heinous crimes targeting Muslims, Dalits, backward communities across UP… there are many other issues on which Akhilesh can counter the Yogi government; social justice and demand for caste census is one of them but if he thinks he can weave the Atiq incident into an electoral issue against the BJP, he is wrong," Ramesh Dixit, former head of Lucknow University's political science department, told The Federal.
Even Mayawati's BSP, which has been struggling for survival since its 2022 poll rout, has suddenly woken up to the realisation of a law and order collapse in her state. It is widely known that prior to Atiq's conviction in the Umesh Pal kidnapping case last month; Mayawati was seriously considering fielding Atiq's wife, the now absconding Shaista Parveen, as the BSP's mayoral candidate in Allahabad. Mayawati has also been imploring the Muslims of UP to repose their faith in the BSP because "the SP will never stand by you in your time of need".
Crackdown against mafia makes Yogi more popular
Dixit says a major factor behind Yogi's popularity aside from his hardline Hindutva politics, has been his crackdown on organised crime.
"We may not like the means that his administration employs to achieve this but the mere perception that Yogi is neutralising mafia has contributed greatly to the BJP's electoral success in UP. By accusing Yogi of ordering extra-judicial killings to eliminate people like Atiq, you are only strengthening him," Dixit said.
Lucknow-based political commentator Virendra Nath Bhatt finds it ironic that Akhilesh, who had "always opposed the mafia elements brought into the SP by Mulayam and was instrumental in ridding the party of people like Atiq Ahmed and Raja Bhaiyya is now using Atiq to corner the BJP on the issue of law and order".
Bhatt says the aftermath of Atiq's murder has triggered a "war of narratives" between the BJP and its rivals.
Also read: Atiq Ahmed's letter in sealed envelope being sent to UP CM, CJI: Atiq's lawyer
"On one hand you have the perception of a muscular administration run by Yogi with zero tolerance towards gangsters and mafia, even if its methods to rein in their crimes are questionable. On the other, you have the SP which is equating the killing of Atiq's son to an attack on bhaichara even though the criminal background of Atiq and his family are widely known and, in Allahabad or other areas where Atiq's writ ran large, the Muslims felt just as threatened by Atiq as the Hindus did. You don't have to be very bright or politically astute to understand which of these narratives will find more takers," Bhatt told The Federal.