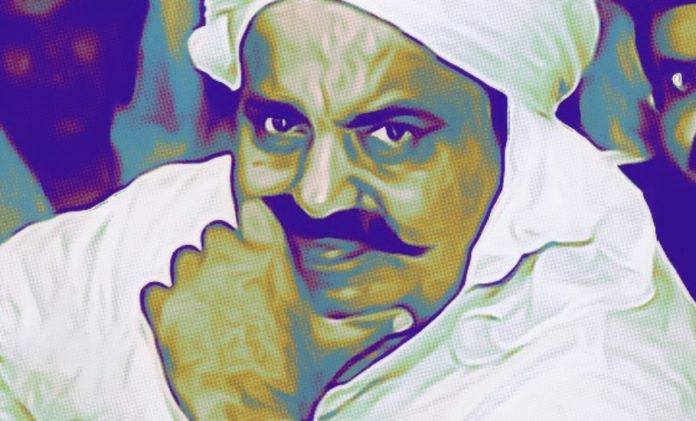 In Allahabad of the mid-1970s, a boy failed his Class 10 exams. Son of tonga-puller Feroz Ahmed, the boy, who was just 17 summers old, killed a man in 1979. Not only did the boy get away with the murder, the crime also catapulted him into a local star for the 17-year-old had not just killed someone but had in doing so also challenged the reign of then entrenched don Shauq Ilahi, aka Chand Baba.
Chand Baba's writ ran large in Allahabad, now Prayagraj. Such was the mafia don's fear that not just police, even politicians refrained from coming in his way. In Uttar Pradesh, the mafia and politics have been barely distinguishable for decades. Chand Baba's case was no different. The don chose to take the boy under his wings, unaware that the juvenile would 10 years later prove to be his nemesis.
In 1989, Chand Baba was contesting elections for Uttar Pradesh assembly. Pitted against him in Allahabad's electoral arena was the Class 10 fail boy Atiq Ahmed. Chand Baba threatened Atiq, now 27 years old, to withdraw his nomination. Atiq didn't budge, instead he went on to defeat Chand Baba. But Atiq wasn't done just winning his way into the Uttar Pradesh assembly. So, three months after Atiq won the election, Chand Baba was attacked with guns and bombs. Those in the know say that Atiq was propped against Chand Baba by the then political powers who wanted to "fix the latter". Atiq then can safely be called a state creation. By finishing off Chand Baba, Atiq had established his mafia fiefdom in the region, where people would shiver at the mere mention of his name for over three decades that followed. In local parlance, he was now a bahubali.
But a full 34 years later, Atiq 'the bahubali' was barely recognisable as he pleaded through the media for mercy, claiming "Hum bilkul mitti mai mil gaye hain. Ab hamari aurton aur bachhon ko pareshan na karen. (I have been dusted. Now, please spare my wife and children.)"
To continue reading this article...
You have to be a Premium Subscriber
Start your subscription with a free trial
Enjoy unlimited Eighth column, archives and games on
thefederal.com and many more features.
You will also be supporting ethical and unbiased journalism.
plans start from Rs. 149