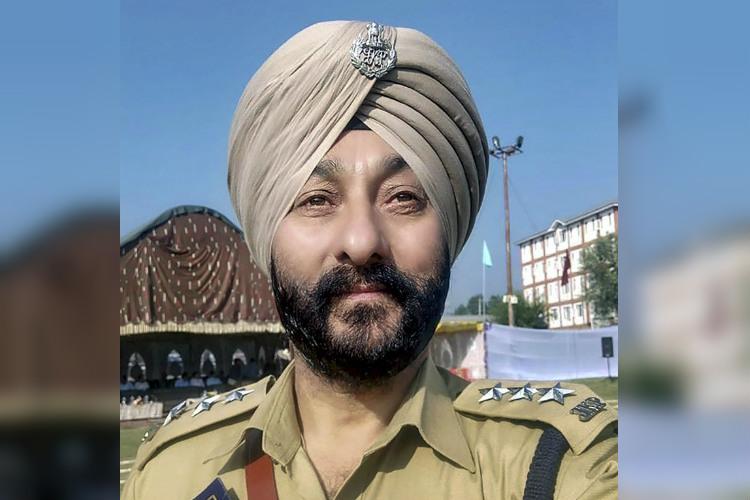 The arrest of decorated officer and deputy superintendent of police Davinder Singh, for sheltering and helping militants out of Jammu and Kashmir, may have come as a shock for many, but it also raises questions on the administrative system in the Valley.
It is a big question as to how someone as corrupt and dangerous as Singh not only managed to evade the radar of intelligence agencies but was also given a coveted posting at Srinagar's sensitive airport without a proper background check. This makes one wonder whether Singh's arrest is really a breakthrough by the Jammu and Kashmir Police – an aberration from routine, or is it instead the case of a fellow turning rogue and a counter-insurgency operative going astray.
Successive dodging of intelligence agencies
A former police chief of J&K said that sometimes the counter-insurgency operations could go wrong, during which the operative may go astray. But he adds that in such cases it is the responsibility of the department to bring such operatives back on the track.
"In counter-insurgency operations, the operatives go astray at times, but the challenge is to identify them and take corrective measures, he said.
The officer, however, wonders why Singh's delinquency wasn't spotted on time, and how he managed to operate under the very nose of police and intelligence agencies.
 'Torture Singh', an agent of the state?
Members of Jammu and Kashmir Coalition of Civil Society (JKCCS) say Singh's case has not surprised anyone in Kashmir as he was an agent of the state, who has been carrying out several human rights violations and had in the process earned the sobriquet of 'Torture Singh.'
"In the past two decades, there have been multiple allegations of human rights violation against Singh. But the state chose to support him and instead granted him plum position, perhaps because he was serving its interests," said Khurram Parvez, coordinator of the JKCCS.
Also read: After DSP Davinder's arrest, CISF to man Jammu, Srinagar airports
Mirza Waheed, a Kashmiri British novelist based in London, also questioned the role played by the Jammu and Kashmir Police in the handling of Singh. "Davinder Singh was a hero for as long as he limited his activities to torturing Kashmiris," said Waheed.
Documented evidence available with the JKCCS reveal that in 1998, Singh had picked up Salman Yousuf, then linked to the Islamic Kashmir Studies (IKS), and allegedly tortured him in custody. On June 15, 2000, Singh allegedly tortured Aijaz Ahmad Bazaz, then a 19-year-old student from Srinagar, at Special Operations Group's (SOG) headquarters located in the capital.
Sources told The Federal that on March 4, 2019, the arrested Hizb commander Naveed Babu sent a minor boy to lob a grenade at Jammu's bus stand at Davinder Singh's behest.
"Perhaps the most important question that the media could and should ask is who ran Davinder Singh until last week," Waheed wrote on social media platforms.
Fall from grace
While the Jammu and Kashmir police on Thursday (January 17) announced that Singh who was suspended after his arrest has been stripped off the title of Sher-e-Kashmir, a gallantry medal he was awarded in 2018, Dilbagh Singh, the current Director General of Jammu and Kashmir Police, recently told journalists that the department has recommended Singh's dismissal.
Kuldeep Khoda, former director-general of Jammu and Kashmir Police, said that the investigating agencies would probe all angles into the case, including possible Hawala money transactions that could have lured Singh.
Also read: Arrested JK cop will be treated like militant, say police
"Davinder Singh's arrest is, of course, a very big development. During his interrogation by competent investigative agencies, all aspects would be examined. Top agencies are involved in this," Khoda told The Federal.
"Singh's interrogation will eventually help to get to the root of the issue," he added. The National Investigation Agency (NIA) has already taken over to probe the alleged militant links of Singh.