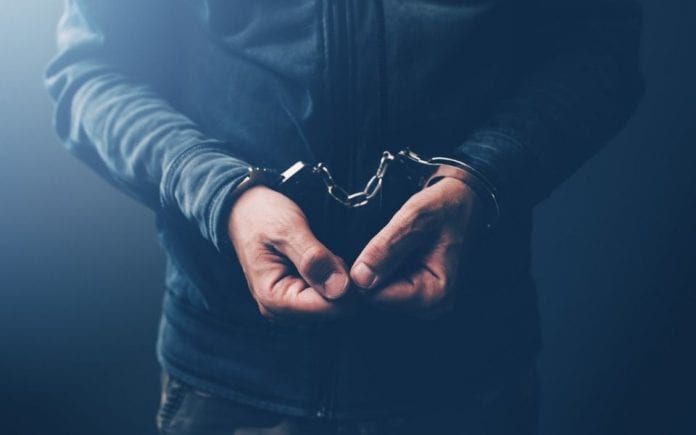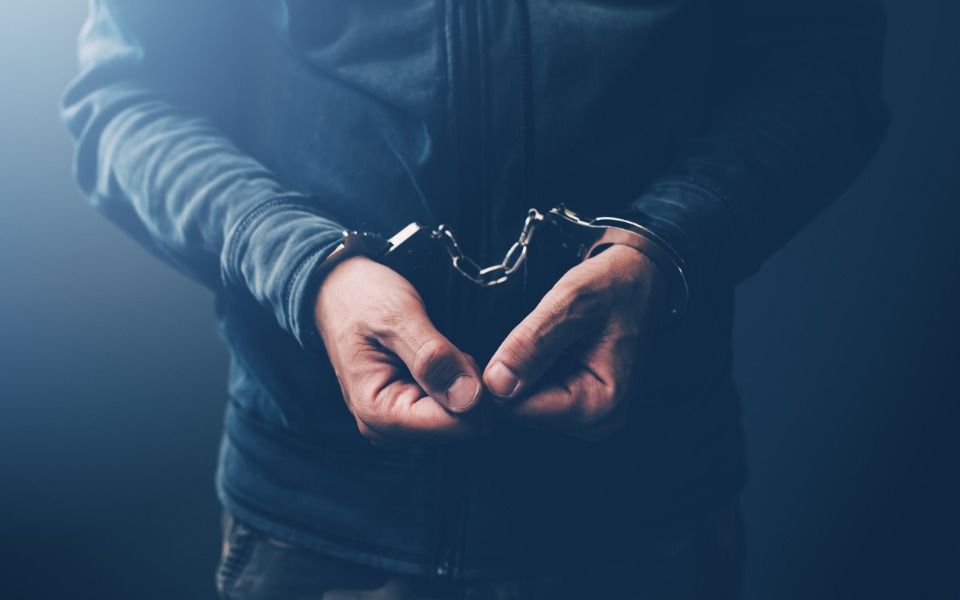 A decorated counter-insurgency officer of Jammu and Kashmir Police Davinder Singh was held on Saturday afternoon while he was allegedly travelling with a wanted militant commander of Hizb-ul-Mujahideen, Naveed Mushtaq, in south Kashmir's Kulgam district at a frisking point, top police sources said.
Highly placed sources in the police department confirmed that the award-winning counter-insurgency officer Davinder Singh, presently posted as DSP Anti-hijacking at sensitive Srinagar international Airport, was held along with the weapon-wielding militants of Hizb-ul-Mujahideen (HM).
Sources also said that at least five hand grenades were recovered from the vehicle that the militants and the police officer were travelling in.
Incidentally, DSP Singh is also seen in a picture released by J&K government receiving over a dozen foreign envoys on 7 January at the Srinagar airport.
However, several top-ranking officers are tight-lipped over the reported arrest of Naveed Babu and nabbing of DSP Singh. Senior Superintendent of Police, Kulgam, Gurinderpal Singh told The Federal that "As far as my knowledge is concerned nothing of this sort has happened. In any case, I am on leave today. I am in Jammu." Additional SP, Kulgam, Aijaz Zargar declined to comment, saying that he was attending an important meeting.
Also Read: Govt brings foreign envoys to Kashmir, keeps Oppn out
Devendra Singh has a robust record in anti-militancy operations. He has also been granted gallantry award in 2017. However, he first courted controversy when Parliament attack accused Afzal Guru was arrested.
DSP Singh was captured while accompanying Naveed Babu and his associates, identified as Asif. Police said that after Singh's capture his house in Indira Nagar, Srinagar, was also raided. They said that two AK-47 assault rifles were recovered from police officer's residential house. Another source said that Singh's old residence in south Kashmir's Tral was also raided.
Nandita Haksar, noted human rights lawyer and author, in her book 'The Many Faces of Kashmiri Nationalism' gives a detailed account of how Afzal Guru was treated inside the torture centres and jails, and how he was made a victim.
Haksar writes that a police officer, DSP Davinder Singh, had ordered Guru to confess to being in touch with militants and possessing weapons. When Guru denied possessing any weapons, the author says that "he was stripped naked and put in freezing water and given electric shocks."
"…Afzal was forcibly made to drink water and given electric shocks for three hours by an inspector called Shanti Singh, while the officer (DSP Davinder Singh) watched. Petrol was poured into his anus and chillies stuffed into it and he was kept in that state the whole day," (The Many Faces of Kashmiri Nationalism, p. 184/the details of the torture were written in a letter by Guru to his lawyer in the Supreme Court, Sushil Kumar, and the letter was later published in a pamphlet.) Singh in an interview with CNN-IBN had admitted that he indeed tortured Afzal Guru.
Naveed Babu's Background
A resident of Nazneenpora in south Kashmir's Shopian district, Naveed Mushtaq alias Naveed Babu alias Babar Azam was a police deserter and had joined the ranks of militants in 2017. He decamped with four assault rifles from central Kashmir's Budgam district. Babu shot into limelight after the Bharatiya Janata Party (BJP) government scrapped Jammu and Kashmir's autonomy and statehood in August last year.
Also Read: Foreign envoys' visit to Kashmir creates storm in the PDP camp
Soon after, it was alleged that Babu issued a diktat to apple orchardists in south Kashmir not to sell their produce in the Indian markets. According to police, Babu was also allegedly involved in the killings of at least 11 non-Kashmiri workers, including truck drivers and labourers, in south Kashmir districts of Pulwama, Kulgam and Shopian. Before the clampdown on the internet on 5 August, some videos of Babu had emerged in which he was seen making IEDs.
Before joining the ranks of militants Babu was working as special police officer (SPO) with J&K Police. After a series of attacks on truckers, the authorities put up posters in various areas of Shopian with Babu's pictures.