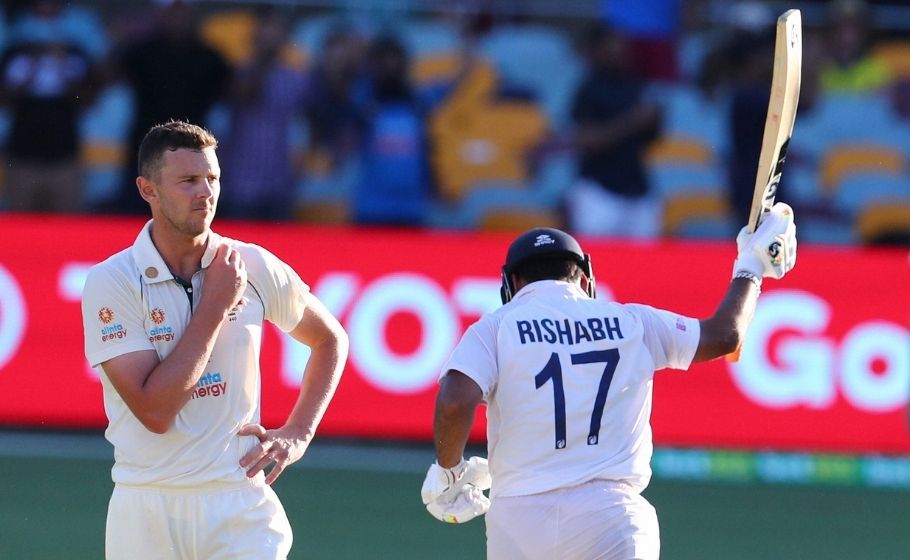 India's almost-unbelievable win against Australia,  in the cricket test at Brisbane, if transposed to the arena of politics, breaks several myths.  
The foremost is the TINA factor. With the crème de la crème of the Indian team missing in action due to injuries, there was an air of foreboding on what the remaining "accessory" players would be able to do. Since the team was in the COVID "bubble", replacements for  captain Virat Kohli and five other top players (out due to injuries) were difficult.  So they had to make do with what they had. And the results were unexpected as each of the accessory players (Natarajan, Washington Sunder, Shardul Thakur and Mohammed Siraj were in the team as net practice bowlers) performed as well as any of the mainline cricketers.  
Also read: Indian victory in final Test at Gabba is an ode to bravery and youth
Advertisement
Before the match, former Australian captain Michael Clarke had tweeted that India was in "deep trouble". Another ex-captain Ricky Ponting prophesied a "whitewash" for India. His former colleague Mark Waugh tweeted how he could not see India "bouncing back" after the Adelaide defeat, while a former vice-captain Brad Haddin said he did not "think they'll be able to turn it around". 
 Their English counterpart Michael Vaughan forecast "India are going to get hammered in the Test series". Tuesday proved to be the nemesis of all these cricketing greats. Moreover,  the TINA (there is no alternative) factor turned out to be a myth.  
It looks ironical now, but it may well be difficult for the "absentee six" in the winning cricket team to make their way back. The team looked so perfect in Brisbane, it would be difficult to replace anyone in it.  Or, alternatively, no player, however highly-placed, can take his position for granted in the team anymore — be it Virat Kohli, K L Rahul, Mohammed Shami, Ishant Sharma, Ravinder Jadeja or R Ashwin. 
In India's political scene, the TINA factor has played a self-serving role in perpetuating individuals even if their positions have not been justified by their performances. In an earlier era, the TINA factor applied to former prime minister Indira Gandhi. But, as we see now, the nation has gone on, without much ado, long after her time has passed.   
The other TINA example is that of former prime minister Atal Behari Vajpayee and the BJP veteran L K Advani. Much was written and speculated about what the future of the party would be after the time of these two stalwarts. But, as we see now, the BJP is in a far stronger position under the Narendra Modi-Amit Shah duo. 
In fact, the latest TINA surrounds Prime Minister Modi. One of the widely spelt out reasons for the repeat victory of the BJP in the 2019 general elections was the absence of an alternative to him in the opposition. India's cricket team at Brisbane on Tuesday (January 19) proved that there is nothing called TINA. It simply does not exist. Anyone with political experience among the 130 crore Indians should be able to don the leadership role and do the job efficiently.  
Also read: As India trump Aus, best tribute lies in not missing Kohli
Another dominant practice is the privilege extracted by leaderships to hand over the baton to their own progeny, while non-family individuals who have slogged for years have to wait on the sidelines in perpetuity. While the Congress's Gandhi-Nehru family  is the oft-quoted example, this is the rule rather than the exception across the country. 
If West Bengal Chief Minister Mamata Banerjee has all but anointed her nephew Abhishek Banerjee as her successor, down south, the late DMK supremo M Karunanidhi groomed his son M K Stalin who is in line to be the next chief minister if the party wins the coming Assembly elections. So, too, is Karnataka's BJP Chief Minister B S Yediyurappa whose son B Y Vijayendra is reportedly running the show in the state, much to the consternation of party colleagues.  
Or take the case of the once-vibrant Janata Dal (Secular) in Karnataka whose fortunes depend on the whims of the Gowda family comprising the father-son duo of former prime minister H D Deve Gowda and H D Kumaraswamy. And, Union home minister Amit Shah's businessman-son Jay Shah who with little cricketing experience was jockeyed into the position of secretary at India's nodal cricketing body, the Board of Control for Cricket in India (BCCI).
The filial clout has been tried within India's cricket team too. The "great" Sunil Gavaskar's son Rohan Gavaskar was part of the Indian entourage a few years ago. But, unfortunately for "blood is thicker than water" aspirants, the performance on the cricket field is clear and definite and none can survive if the performance is not up to scratch. Rohan could not last beyond 11 ODIs. Sachin Tendulkar's son Arjun Tendulkar is waiting in the wings. But, like the others, he will have to prove his ability to earn his place in the team.  
And, of course, the win challenged the most obvious myth – that one individual (whoever that is) is enough to take the team through to victory.  Gabba on Tuesday proved nothing comes close to team effort, something that India's political parties and their supporters need to acknowledge and practice. As captain Ajinkya Rahane put it succinctly, "it was not about me but about the team. I looked good because everyone contributed". How many Indian political "leaders" can say this.
In very un-Indian-like fashion, the team that outwitted the experienced and top-notch Australians in Brisbane had in it players who came from the poorer and marginalised sections of society. If Mohammed Siraj's father was an autorickshaw driver, Natarajan's family worked in the power loom sector, while Navdeep Saini's father was a government driver — all of whom could barely afford the expenditure required to train to play cricket at the highest level.  
A larger truth that emerges from Brisbane is that cricket in India does not depend only on the chosen eleven. Behind the team is an army of aspiring youngsters, well trained and ready to appear for the country in any international arena against any side, as one witnessed in Australia.  
Also read: Indian spin at crossroads in white-ball game; time to act ahead of T20 WC
As  commentator Harsha Bhogle pointed out on television, there are scores of hungry players sweating it out at the Ranji Trophy levels and upwards. What this essentially means is there are several levels of well-trained and talented youngsters, a pool that can be dipped into in case of an exigency like in Brisbane. 
This could prove a useful lesson for political parties which rarely train a second-line leadership. For example, when the AIADMK leader and former Tamil Nadu Chief Minister J Jayalalithaa died, the party was in limbo with no clear successor. Though the vacancy was filled up by Edappadi K Palaniswamy and O P Panneerselvam, it was at best an ad hoc arrangement as there was nothing like a definitive second-rung leadership.  
That they have managed the party and the state since then is another story, but the fact remains  that the AIADMK was at a loss and is still not entirely out of the woods. The forthcoming elections will test their mettle.  
While the similarity between a sport and a political party cannot be stretched beyond a point, there is no doubt that for India to make a mark elsewhere, it needs to imbibe  certain qualities of  the country's cricketing ecosystem —  including specific parameters on performance, self-belief and equal opportunity across social strata. We should probably call it "Project Brisbane".