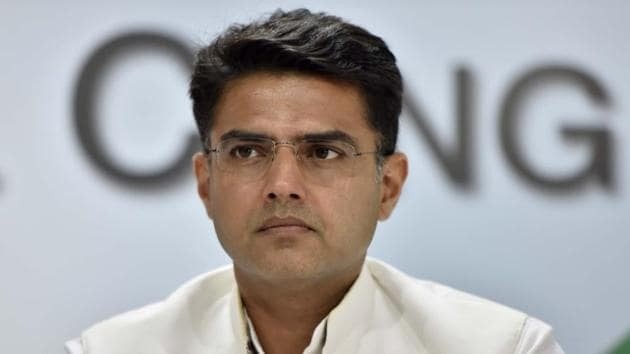 Senior Congress leader Sachin Pilot on Monday (May 15) threatened to launch a massive movement in Rajasthan if action on his demands against the alleged corruption in the earlier BJP government, is not taken within the next 15 days.
Speaking at the culmination of his five-day 'Jan Sanghash Yatra,' Pilot sought a high-level probe into charges of corruption he has levelled against the previous BJP government helmed by Vasundhara Raje.
Also read: Pilot resumes Jan Sangharsh Yatra against corruption from Rajasthan's Dudu
He also demanded the disbanding of the Rajasthan Public Service Commission (RPSC) and its reconstitution, and a compensation for those affected by government job exam paper leak cases.
"If action is not taken by this month-end on these three demands, an agitation will be launched across the state," the former deputy chief minister told a rally in Jaipur.
"I will serve people till my last breath, nothing scares me."
Pilot's ultimatum comes even as the Congress is dealing with the dilemma over choosing between two prominent leaders for the chief minister's post in Karnataka.
Also read: Sachin Pilot's Jan Sangharsh Yatra against graft and paper leaks starts Thursday
Pilot, who is engaged in a power tussle with Chief Minister Ashok Gehlot has accused the latter of not taking any action against his allegations of corruption.
"We are getting people's support because our issues are essential. The chief minister is the face of the state, and CM Ashok Gehlot and I will have to unitedly fight against cases of corruption. But the chief minister has not taken any action. I have been writing letters for a long time to take action against issues of corruption," Pilot said on Sunday.
Also read: Sachin Pilot: Seems Gehlot's leader is Vasundhara Raje, not Sonia Gandhi
(With inputs from agencies)