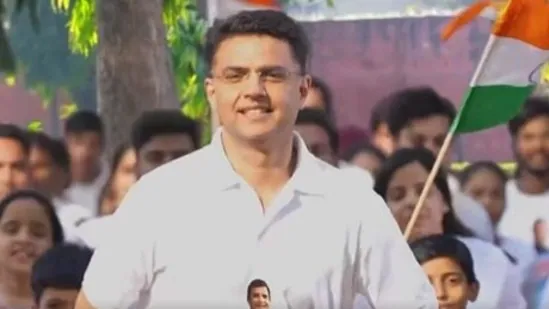 In a fierce attack on his party colleague, Sachin Pilot criticized Rajasthan Chief Minister Ashok Gehlot's speech in Dholpur, asserting that it reflected Gehlot's allegiance to Vasundhara Raje, rather than Sonia Gandhi. Pilot did not hold back in his remarks, highlighting a perceived lack of loyalty towards their party leader.
The Congress leader also categorically denied Gehlot's charges during his speech on Sunday that the MLAs who rebelled against him in 2020 had taken money from the BJP and they should return the money to Amit Shah.
Also Read: IAF's MiG-21 crashes into house in Rajasthan; 3 civilians killed, pilot ejects safely
Pilot, Gehlot's former deputy, also announced a Jan Sangharsh Yatra from Ajmer to Jaipur on May 11 to raise issues of corruption.
After listening to the chief minister's speech in Dholpur, it seems the CM's leader is not Sonia Gandhi, his leader is Vasundhara Raje Scindia, Pilot told reporters.
Also Read: 'Big conspiracy': Vasundhara Raje's sharp rebuttal after Gehlot says 'she helped save his govt'
Addressing a programme in Dholpur on Sunday, Gehlot claimed that he survived the 2020 revolt by some Congress MLAs because BJP leaders Vasundhara Raje and Kailash Meghwal refused to support a conspiracy to topple an elected government through money power.
Pilot also said it is wrong to make allegations against own (Congress) leaders.
Also Read: Raje, 2 other BJP leaders helped save my govt during MLA revolt: Gehlot
It is condemnable. I categorically deny false and baseless allegations, he said.
(With agency inputs)