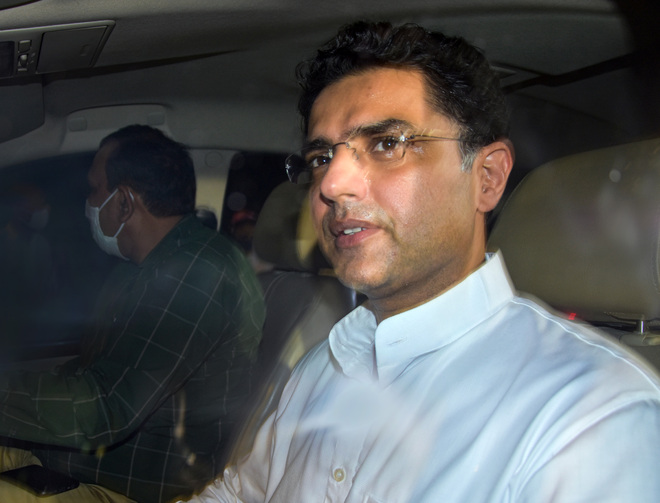 The foot march led by former deputy chief minister Sachin Pilot against corruption and government recruitment exam paper leaks recommenced from Dudu town in Jaipur district, Rajasthan on Saturday (May 13).
Pilot started his 125-kilometre Ajmer-Jaipur Jan Sangharsh Yatra on Thursday and he is being accompanied by a large number of supporters.
Also Read: Sachin Pilot's Jan Sangharsh Yatra against graft and paper leaks starts Thursday
The five-day yatra mounts pressure on the Congress leadership and Chief Minister Ashok Gehlot, months ahead of the assembly elections slated for later this year with the party also facing anti-incumbency, apart from infighting in the state unit.
The march comes days after Gehlot accused the MLAs involved in the 2020 revolt of taking money from the BJP. Pilot and 18 other Congress MLAs had then sought a leadership change in Rajasthan.
Also Read: Sachin Pilot: Seems Gehlot's leader is Vasundhara Raje, not Sonia Gandhi
He was then removed as the partys state unit president and the deputy chief minister.
The two Congress strongmen in Rajasthan have been at loggerheads over the post of chief minister since the party formed the government in 2018.
(With agency inputs)