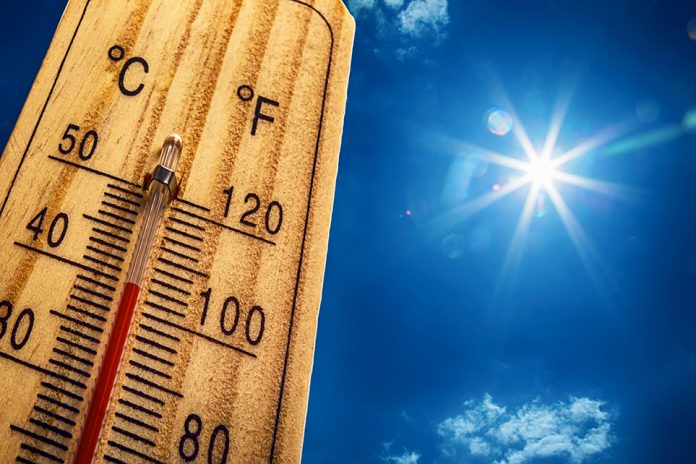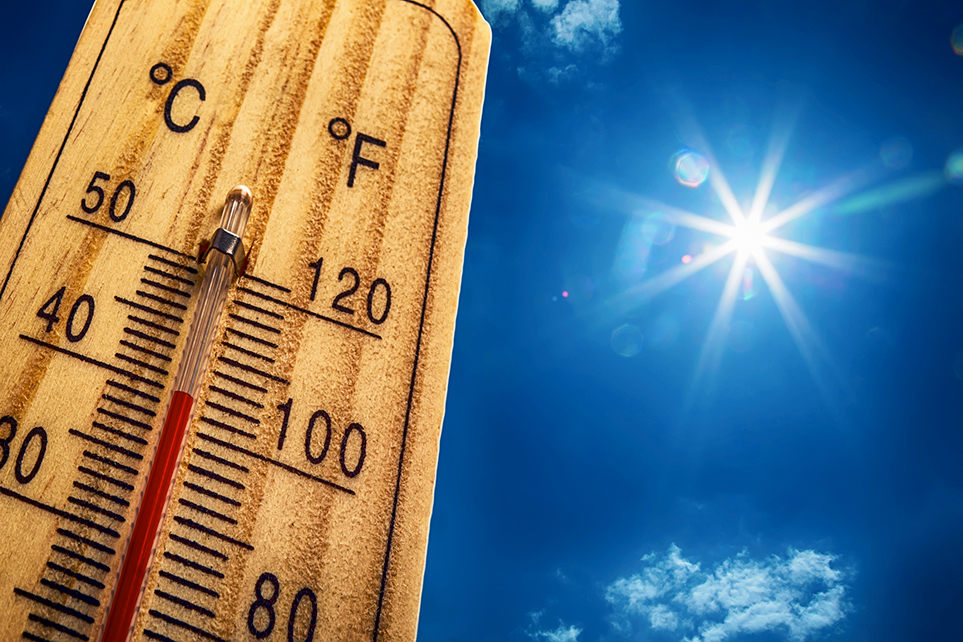 India could soon become one of the first places in the world to experience heatwaves so severe that they breach the human survivability limit, a World Bank report had warned in December last year. With temperatures across several Indian states breaching the 40-degree mark even before mid-April, when summer officially begins, the alarm bells couldn't perhaps have rung any harder.
The India Meteorological Department (IMD) on Thursday (April 13) issued a heatwave warning for West Bengal, Odisha, Andhra Pradesh, and Bihar, whereas Jharkhand, Maharashtra, Rajasthan, and Kerala are reeling under heatwave-like conditions, too. Even the Himalayan state of Sikkim is recording temperatures a few degree above normal, said the IMD.
According to the IMD, Jharsuguda set the sizzling record of being the hottest place in Asia on April 12, when the mercury touched 43 degrees Celsius in the Odisha town. And that says something, because several countries in Asia, including Pakistan, Bangladesh, Myanmar, Malaysia, and Thailand, have been reeling under heat wave conditions as well.
Also read: After hottest February since 1901, heatwave warning for next 3 months
Heatwave across Asia
In Thailand, authorities issued a health warning in the first week of April as temperatures breached the 40-degree mark across the nation, with the "feel-like" temperature touching 50 degrees, reported Bangkok Post. Since then, the "heat index" or the feel-like temperature has only gone up a few more notches in the Southeast Asian country, pushing up the mercury in the neighbouring northern Malaysia as well. Some reports claim these temperatures are unprecedented for April in the region.
Temperatures in Pakistan were even worse. Many places recorded above 40 degrees, with Mohenjodaro recording up to 44 degrees Celsius, Pakistan Observer reported on Sunday (April 16). On April 13, Pakistan's Climate Change ministry issued heatwave guidelines to provinces.
(1/2)
Worst April heat wave in Asian history ongoing in more than a dozen countries
44.0C in Pakistan,43.5C in India,43.4C at Lampang in Thailand,0.1C from its all time record,43.3C in Myanmar,41.7C in Bangladesh,42C in Central Asia.
Also hottest day on records at Sayabouri,Laos. pic.twitter.com/xXx40tCMnC

— Extreme Temperatures Around The World (@extremetemps) April 14, 2023
Climatologist and weather historian Maximiliano Herrera, who tweets from his account titled Extreme Temperatures Around the World, posted on April 14: "Worst April heat wave in Asian history ongoing in more than a dozen countries. 44.0C in Pakistan,43.5C in India,43.4C at Lampang in Thailand, 0.1C from its all-time record, 43.3C in Myanmar,41.7C in Bangladesh,42C in Central Asia. Also, hottest day on records at Sayabouri, Laos."
Interestingly, Herrera had predicted in February that a record heat wave would hit India this year when Gujarat's Bhuj recorded 40.3 degrees on February 16 — "a new monthly record". "Next days it will get worse and worse, with dozens records smashed in India and Pakistan," he had forecast in the tweet. The IMD, too, had warned of an "enhanced probability" of heat waves between March and May.
Also read: Here's how the heatwave can lead to an economic meltdown
On Sunday (April 16), Herrera tweeted about the "record heatwave" in China. "Record heat wave in China with widespread temperatures above 35C in several provinces. Besides Yunnan, the heat was fierce in Sichuan, Guizhou, and Hubei Provinces, all above 37C. Wufeng (Hubei Province) with 37.0C had its hottest April day on records. And this is just the beginning," were his ominous words.
According to Herrera, the USA and South Africa are also grappling with heatwaves.
"A sign of things to come"
However, these extreme temperatures should really come as no surprise. Discussions on increasing incidences of intense heatwaves has been growing for quite some time. After the scorching summer across India and Pakistan last year, The World Weather Attribution group, after carrying out a study, had said it was just "a glimpse of the region's future".
AP had quoted Arpita Mondal, a climate scientist at IIT-Bombay who was part of the study, as saying that it was "a sign of things to come". While historical weather data studied by the group suggested that early, long heatwaves that impact a massive geographical area are once-a-century events, at the current level of global warming, those heatwaves have become 30 times more likely. And voila! The heatwaves are indeed back this year, fiercer and earlier than last year.
Watch: Heatwave in India could impact global food security
India had recorded its hottest March last year and had gone on to report 280 heatwave days between March 11 and May 18. Some weather experts have blamed La Nina as a cause for the heat. La Nina is a term for the periodic cooling of ocean surface temperatures in central and east-central equatorial Pacific that affects global weather patterns. In Kerala, the "unprecedented heatwave" has been blamed on the dry winds blowing from the deserts of Central Asia, Saudi Arabia, and Africa.
Slow death for life and livelihood
No matter what the reasons may be, these increasing heatwaves have not only been leading to instant deaths but also a slow death for the region with food, water, and energy shortages. The 2022 heatwave is estimated to have led to at least 90 deaths across India and Pakistan. While extreme temperatures wreak havoc on crops, water stress will only worsen with time. Glacial melting and forest fires have also been blamed on extreme heat.
"In August 2021, the Sixth Assessment Report of the Inter-governmental Panel on Climate Change (IPCC) warned that the Indian subcontinent would suffer more frequent and intense heat waves over the coming decade," the World Bank report titled "Climate Investment Opportunities in India's Cooling Sector" had stated last December.
Also read: Explained: How heatwaves are affecting India's wheat crops
A United Nations and Red Cross report also warned last year that increasing heatwaves will make human life unsustainable in the coming decades and some places in Africa and south and southwest Asia would become uninhabitable.