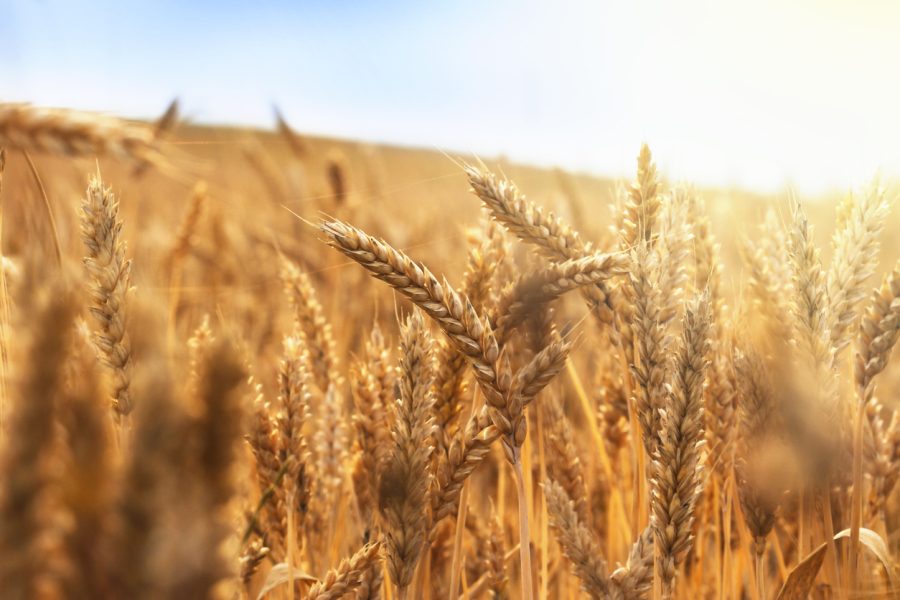 Rising temperatures across India are affecting the country's wheat production and this could vastly impact domestic inflation as well as exports with the world looking at India for the grain amid the ongoing Russia-Ukraine war.
Last month, the Ministry of Commerce and Industry said that the exports of agricultural products for the year 2021-22 had crossed $50 billion, highest level ever achieved for agriculture exports.
According to the government, wheat recorded an unprecedented growth of more than 273%, jumping nearly four-fold from $568 million in 2020-21 to touch close to $2119 million in 2021-22.
Major wheat-producing states are Haryana, Punjab, Madhya Pradesh, Rajasthan and Uttar Pradesh.
"Even during the current crisis due to Russia–Ukraine war, the world is looking at India for supplies of wheat and other food grains," the government said.
Wheat production estimates
In February, the government said production of wheat during 2021-22 is estimated at record 111.32 million tonnes, higher by 7.44 million tonnes than the average wheat production of 103.88 million tonnes.
However, due to the heatwave conditions in the country, the wheat output could fall to 105 million tonnes this year, as per an official note issued by the government.
"Loss of production of wheat, all India basis, more or less stands around 6%, on account of shrivelling of wheat grains around 20% due to terminal heat and heat waves," the note said, according to a Reuters report.
"It's a dynamic situation, so we will have to wait for a while to see a clearer picture. Based on the production estimates issued by the government in February, we could have easily exported much more than 12 million tonnes, but it now looks like we'll be exporting around 10 million tonnes," Rajesh Paharia Jain, a New Delhi-based trader, was quoted as saying in the report.
According to the India Meteorological Department (IMD), northwest and central India experienced their hottest April in 122 years with average maximum temperatures reaching 35.9 and 37.78 degrees Celsius respectively.
The average temperature observed pan-India for April was 35.05 degrees, which was the fourth-highest in 122 years, IMD Director General Mrutyunjay Mohapatra said last week.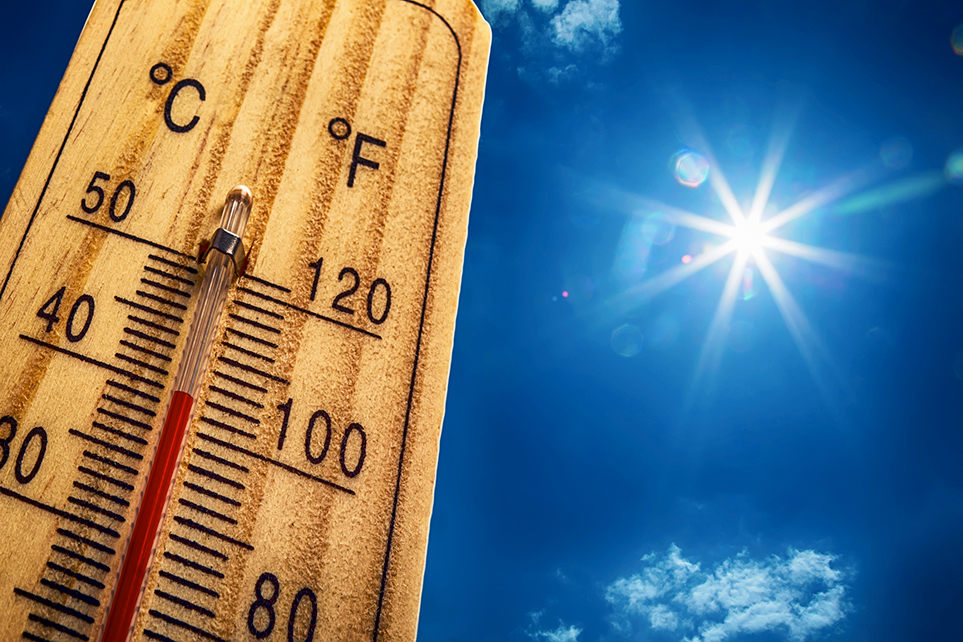 Heatwave conditions not only affect people but crop production too. Heatwaves are periods of abnormally high temperatures usually witnessed in India from March to June.
According to IMD, "qualitatively, a heatwave is a condition of air temperature which becomes fatal to the human body when exposed. Quantitatively, it is defined based on the temperature thresholds over a region in terms of actual temperature or its departure from normal. In certain countries, it is defined in terms of the heat index based on temperature and humidity or based on the extreme percentile of the temperatures."
A heatwave is considered if the maximum temperature of a station reaches at least 40 degrees Celsius or more for plains, and at least 30 degrees Celsius or more for hilly regions. In coastal regions, when the maximum temperature departure is 4.5 degrees Celsius or more from normal, a heatwave may be described provided the actual maximum temperature is 37 degrees Celsius or more, IMD said.
As per IMD, heatwave could lead to a moderate health concern for vulnerable people e.g. infants, the elderly, people with chronic diseases, and people in heatwave regions should avoid heat exposure, wear lightweight, light-coloured, loose, cotton clothes and cover the head by use of cloth, hat or umbrella etc.
The National Disaster Management Authority (NDMA), which is under the Government of India, says heatwaves are due to the effects of climate change.
"Higher daily peak temperatures and longer, more intense heat waves are becomingly increasingly frequent globally due to climate change. India too is feeling the impact of climate change in terms of increased instances of heat waves which are more intense in nature with each passing year, and have a devastating impact on human health thereby increasing the number of heatwave casualties," it said.
United Nations (UN) explains climate change as "long-term shifts in temperatures and weather patterns. These shifts may be natural, such as through variations in the solar cycle. But since the 1800s, human activities have been the main driver of climate change, primarily due to burning fossil fuels like coal, oil, and gas".
How wheat crops take a hit
Wheat production is affected due to terminal heat stress caused by high temperatures.
According to a research paper titled, "Effect of terminal heat stress in wheat and its management with chemicals in north-west India" by Ramandeep Kaur, Simerjeet Kaur and Sandeep Singh Sandhu from Punjab Agricultural University, Ludhiana, heat stress affects 7.0 million hectares of wheat in developing countries.
"Wheat can be grown in a wide range of climatic conditions but many biotic and abiotic factors limits its yield. Among abiotic factors, high temperature stress, a component of physical environment, is one of the most important factors in limiting crop production in the world. Ambient temperatures have increased since the beginning of the century and are predicted to continue rising under climatic change. Such increase in temperature can cause heat stress, particularly, when it occurs during reproductive and grain filling phases," the authors said.
"High temperature following anthesis is called terminal heat stress and continual stress is experienced when the mean daily temperature exceeds 17.5°C in the coldest month of the season. Heat stress is a function of the magnitude and rate of temperature increase, as well as the duration of exposure to the raised temperature.
"Continual heat stress affects approximately 7.0 million hectares of wheat in developing countries, whereas, terminal heat stress is a problem in 40% of the temperate environment that encompasses 36.0 million hectares and the importance of high-temperature stress is likely to increase in future years. Heat stress affects the production of wheat by causing a reduction in duration of grain filling phase, kernel size, biomass and tillers etc," they wrote.
Another research titled, "Impact of terminal heat stress on wheat yield in India and options for adaptation", which was published in Agricultural Systems May 2020 issue of Science Direct journal, said that terminal heat stress will reduce wheat yield by 18.1%, 16.1% and 11.1%, respectively in present, 2020 and 2050 scenarios.
"The effect of climate change is being observed in India in the form of shorter winter coupled with the commencement of summer quite earlier than normal. The proximity of equator and late sowing of wheat (due to late harvesting of rice) exposes the wheat crop to high-temperature stress during grain filling stage leading to terminal heat stress in the crop and reduced yield," the paper said.
It added, "There are limited studies done to date in India to assess the long-term impact of climate variability on wheat yield and to develop adaptation strategies to reduce its negative impact. Therefore, in this study, a simulation model (InfoCrop) and field experiment were used to assess the impacts of terminal heat stress on the growth and yield of wheat as well as to identify adaptation strategies. Simulated results showed that terminal heat stress will reduce wheat yield by 18.1%, 16.1% and 11.1%, respectively in present, 2020 and 2050 scenarios."
The study says to avoid losing yield to heatwaves, the solution is, "advancement in sowing date, application of an additional dose of nitrogen and irrigation at grain filling stage were found suitable options for preventing yield loss".
Among various combinations of adaptation options, early sowing by 10 days from recommended sowing date with 30 kg per hectare additional nitrogen fertilizer and one additional irrigation at the grain filling stage was found most suitable. Adaptation of these strategies will help in reducing the impact of heat stress by 7.5, 6.4, and 9% respectively in present, 2020 and 2050 heat-stressed scenarios, the study said.
Terminal heat stress last occurred in 2010, when wheat yields dropped 26% in Punjab, according to data from the Ludhiana-based Borlaug Institute, a Hindustan Times report said.