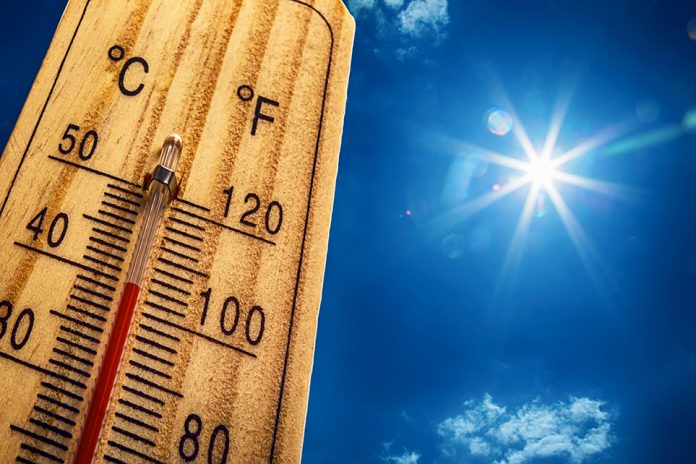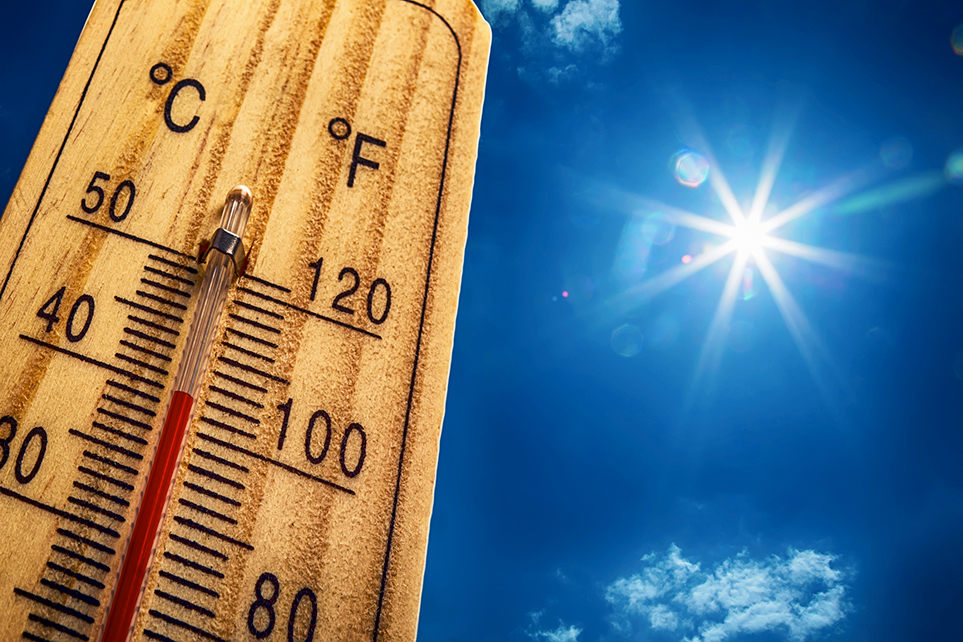 Heatwaves in India are becoming more frequent and severe due to climate change, with over 90 per cent of the country in the "extremely cautious" or "danger zone" of their impacts, according to a new study.
The study, conducted by Ramit Debnath and colleagues at the University of Cambridge, also revealed that Delhi is particularly vulnerable to severe heatwave impacts, despite its recent state action plan for climate change failing to reflect this fact.
It suggested that heatwaves have impeded India's progress towards achieving the United Nations Sustainable Development Goals (SDGs) more significantly than previously thought, and that the current assessment metrics may not fully capture the impacts of heatwaves linked to climate change on the country.
Also read: Sunstroke: 11 die at Maharashtra Bhushan award function in Navi Mumbai
To assess India's climate vulnerability and the potential impact of climate change on SDG progress, researchers conducted an analytical evaluation of the country's heat index with its climate vulnerability index.
The heat index (HI) is a measure of how hot it feels to the human body, taking into account both temperature and humidity. The climate vulnerability index (CVI) is a composite index that uses various indicators to account for socioeconomic, livelihood, and biophysical factors.
The researchers accessed a publicly available dataset on state-level climate vulnerability indicators from the government's National Data & Analytics Platform to classify severity categories. They then compared India's progress in SDGs over 20 years (2001-2021) with extreme weather-related mortality from 2001-2021.
Also read: Andhra: MeT issues heat wave alert for three days
The study showed that more than 90 per cent of India is in the "extremely cautious" or "danger" range of heatwave impacts through HI, otherwise considered "low" or "moderate" vulnerability through CVI.
States that were categorised as "low" in CVI rankings were found to be in "danger" HI categories, indicating that heatwaves put more people at extreme climate risk across India than estimated by CVI.
The authors concluded that the use of CVI may underestimate the actual burden of climate change concerning heat, and suggested that India should consider reassessing its climate vulnerabilities to meet the SDGs.
Also read: Bihar: Severe heatwave conditions seen for next 3-4 days
They warned that if India fails to address the impact of heatwaves immediately, it could slow progress towards achieving sustainable development goals.
The study also highlighted that the current heat-action plans designed and implemented according to the Delhi government's vulnerability assessment do not include HI estimations, which is concerning since even the "low" climate-vulnerable areas in Delhi are at high heatwave risks.
The high intensity of development in Central, East, West, and North-East districts can further elevate the HI risks through heat island formation, it said.
Also read: Heatwave sweeps parts of India
The authors said some of the critical variables in Delhi that will aggravate heat-related vulnerabilities include concentration of slum population and overcrowding in high HI areas, lack of access to basic amenities like electricity, water and sanitation, non-availability of immediate healthcare and health insurance, poor condition of housing and dirty cooking fuel (biomass, kerosene and coal).
The threshold for a heatwave is met when the maximum temperature of a station reaches at least 40 degrees Celsius in the plains, at least 37 degrees Celsius in coastal areas, and at least 30 degrees Celsius in hilly regions, and the departure from normal is at least 4.5 degrees Celsius.
Earlier this month, the India Meteorological Department (IMD) predicted above-normal maximum temperatures for most parts of the country from April to June, except parts of the northwest and the peninsular regions.
Above-normal heatwave days are expected in most parts of central, east, and northwest India during this period.
In 2023, India experienced its hottest February since record-keeping began in 1901. However, above-normal rainfall in March kept temperatures in check.
March 2022 was the warmest ever and the third driest in 121 years. The year also saw the country's third-warmest April since 1901.
In India, about 75 per cent of workers (around 380 million people) experience heat-related stress.
A report by the McKinsey Global Institute warns that if this continues, by 2030, the country could lose between 2.5 percent to 4.5 percent of its Gross Domestic Product (GDP) per year.
(With agency inputs)