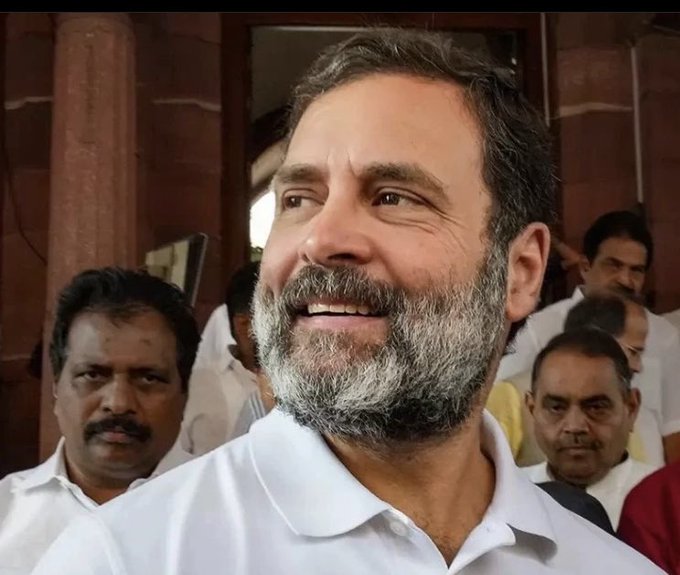 A court in Maharashtra's Thane district on Saturday granted a permanent exemption to Congress leader Rahul Gandhi from appearing before it in a defamation case filed against him by a RSS functionary.
Bhiwandi First Class Judicial Magistrate C Wadikar who heard Gandhi's application filed through his counsel Narayan Iyer observed that the Congress leader deserves a permanent exemption. The magistrate also set June 3 for recording evidence in the defamation suit filed by local RSS worker Rajesh Kunte.
Also read: Rahul Gandhi shifts belongings, set to vacate official bungalow
Kunte had in 2014 filed a private complaint before the Bhiwandi magistrate's court after watching Rahul's speech where he allegedly accused the RSS of Mahatma Gandhi's assassination. Kunte claimed this statement slandered the reputation of the RSS.
Rahul had appeared before the court in June 2018 and pleaded not guilty. "Accused Rahul Rajiv Gandhi is hereby exempted from appearance in the court till the further order passed by the court subject to following conditions," reads the order, a copy of which was accessed by PTI. Accused to remain present in court as and when directed, reads another.
Rahul Gandhi, who was recently disqualified as an MP after his conviction by a Surat court in a defamation case, had last year sought exemption from appearance in the Bhiwandi court on the grounds that he was a Delhi resident and a Lok Sabha member who had to visit his constituency (Wayanad), attend party work and travel a lot.
Also read: Modi surname remark: Patna court summons Rahul Gandhi on April 25
Rahul had requested that whenever required, he be allowed to be represented by his lawyer in the hearing. However, Kunte recently argued that since Gandhi is no longer a parliamentarian, he should not be given an exemption in the matter.
The Surat court had on March 23 sentenced Rahul to two years in jail in a 2019 criminal defamation case filed against him over his "Modi surname" remarks. The court also granted him bail and suspended the sentence for 30 days to allow him to appeal in a higher court. The next day, he was disqualified as Lok Sabha MP.
(With Agency inputs)