While theatres are gearing up for new releases on the customary Deepavali festival day (November 14), a question mark hangs over the fate of Tamil films post November when the temporary truce among producers, exhibitors and digital cinema providers ends.
Film fans, who normally enjoy Deepavali by watching two or three films will have a crop of films on November 14 and thereafter, till November-end, may be starved of new films, especially those of big stars as there is no solution in sight to the vexed Virtual Print Fee (VPF) issue.
Though the Tamil Nadu government announced that theatres can re-open from November 10, new releases were stalled as the Tamil Film Active Producers Association (TFAPA) put a spoke in the wheel by refusing to pay the VPF — a fee paid by producers to digital cinema service providers to screen films.
Advertisement
Related | With no new film releases, Tamil Nadu to miss Diwali fervour
As a result of the stalemate, several theatres in Tamil Nadu opened on November 10, complying with the government order of maximum 50 per cent occupancy, but could only screen old films.
On November 10, digital service providers, Qube Cinema and UFO Moviez, which had initially offered discount of up to 50 per cent, made a further concession in view of the pandemic situation. They announced total waiver of the VPF for Deepavali releases, which would continue till month-end. The TFAPA reluctantly agreed to release new films but with the rider that this arrangement would be only for two weeks.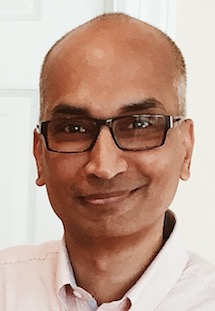 In a freewheeling interview, Senthil Kumar, Co-Founder of Qube Cinema, a leading digital cinema provider of the country, who is based in Chennai, spoke to The Federal about the issues the film industry is facing in general and in Tamil Nadu in particular.
Has a settlement been arrived at for release of new Tamil films?
Senthil: Well, a solution has been found for the time being, it seems. Qube initially offered 50 per cent waiver of VPF to be paid by producers in view of the pandemic situation. However, (TFAPA) refused to accept the offer and said producers would not pay any amount as VPF. They said producers will boycott new releases until their demand is met. Thereafter, Qube went further and offered 60 per cent waiver too but it was not acceptable to them.
Later, in view of the pandemic situation and as a special gesture to the film industry and the film fans who would look forward to releases on Deepavali day, we offered 100 per cent waiver for November. Qube volunteered the waiver to enable some producers to release their movies and try recover their investment. This has now been accepted by the TFAPA.
So, films will be released on November 14. Can you give some indication of the films that are ready for release?
Senthil: Several Tamil films are ready for immediate release (on Deepavali) like Biskoth, Thatturom Thookkurom and Marijuana besides Irandaam Kuthu, English film Tenet, and Hindi movie Suraj Pe Mangal Bhari, starring Diljit Dosanjh, Manoj Bajpayee and Fatima Sana Shaikh. I think five more films are getting ready for release a few days later, like Kalathil Santhippom and MGR Magan. Details were being worked out.
The big budget films will have to wait?
Senthil: We are ready but perhaps the producers are waiting to see the public response and then decide.
TFAPA president Bharatiraja said this agreement is only for two weeks, after which the producers will not pay VPF.
Senthil: We don't know what their stand will be after two weeks.
Are they expecting more concessions from digital cinema providers?
Senthil: We have already done our best. We have offered continuance of 50 per cent waiver in VPF even after November. But they have said they will not pay VPF.
How is the situation elsewhere in India?
Senthil: The response from the film industry in other parts of India is good. They have appreciated the 50 per cent waiver. They will release new films not just for Deepavali but subsequently too. We have a problem only in Tamil Nadu, as of now.
Is a further round of talks scheduled?
Senthil: Not that we are aware of. There is nothing more for us to give. From December, our offer of 50 per cent waiver of VPF stands but if the TFAPA rejects it, we are not sure about the future in Tamil Nadu. In the rest of India, the film industry has accepted our offer of 50 per cent waiver in view of the pandemic situation. The problem lies in Tamil Nadu alone. We don't know what will happen from December 1.
The TFAPA says that producers have already paid huge amounts to digital cinema providers and that the latter would've 'recouped' their investment, and Hollywood was exempted from paying VPF. How do you respond to this?
Senthil: The VPF model adopted in the US, Europe and Australia were different from the one followed in India. Digital cinema providers in those countries charged an extremely high VPF rate of $850 per print, around 90% of a film print cost, which works out to nearly ₹65,000. They also pay extra towards duties and mastering charges amounting to $2,000-3,000. However, in Tamil Nadu, theatres are charged VPF at an average cost of only ₹10,000, which is a very low amount.
The agreement with digital service providers abroad with studios permitted them to charge high VPF rates till the cost of digital cinema equipment was recovered along with maintenance and support costs, and a reasonable return on investment. Such a recoupment model will not work in India.
Related | Oscars: How Senthil Kumar's Qube Cinema changed the Indian film industry
The rate charged per digital print (in India) was extremely low when compared to overseas markets. The cost of equipment was even higher in India due to the 35% import duties in India for equipment spares and consumables. Therefore, there was no question of the investment cost having been recovered, and VPF would have to be paid in future too.
In view of the likely stalemate from December 1, the current window for new releases appears to be an extremely narrow one, which could force theatres to consider closure once again as they cannot sustain their operations merely with old films, especially with the maximum of 50 per cent occupancy.