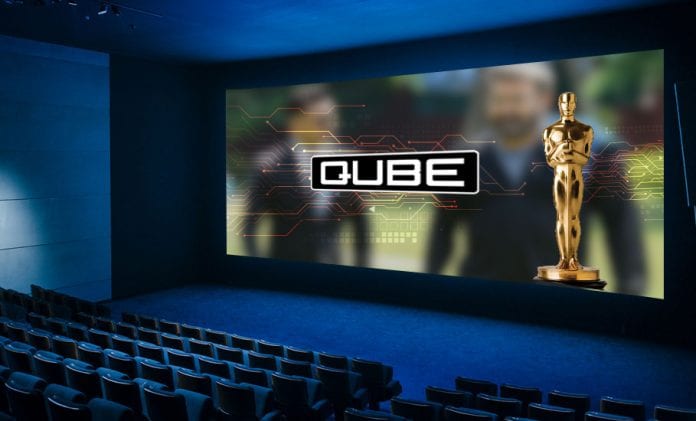 Everyone loves the Oscars. It is the one of the highest platforms in the world recognising the best of films across the globe. Thanks to its glitz and gala, every filmmaker and artiste in any part of the world would always aspire to make it to the Oscars, if not win one.
As the Oscars open up its doors to more films from outside Hollywood — as we saw in the 92nd Academy Awards when South Korean movie Parasite won the top honours, and which is part of its being more inclusive — more outsiders are keen to join the race.
For Indians, the Academy Awards are the epitome of filmmaking. Except a very few Indians and Indian films, not many have had a chance to make it to the Oscars.
Advertisement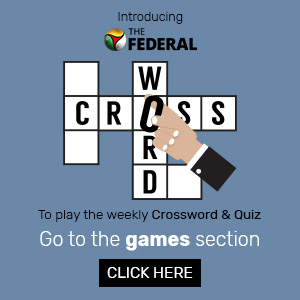 It is against this backdrop that the Oscar committee's invitation to V Senthil Kumar, co-founder of Chennai-based Qube Cinema and one of the foremost experts in media technology in India, to be a member-at-large is seen as an achievement in itself.
Senthil is no Amitabh Bachchan, AR Rahman or Mira Nair. But he has been silently working behind the scenes literally to elevate the film viewing experience in India. His Qube Cinema and Media Artists Centre have been at the epicentre of the film industry's shift to digital.
To understand his contribution to films, one needs to trace the evolution of Indian cinema technology, the Tamil industry particularly, over the last few decades.
From Edwards to A Narayanan
The Tamil film industry has always traveled along with the foreign film industry. In 1895, Lumiere Brothers came out with motion pictures. Within two years, in 1897, the technology came to Madras (Chennai's older name). Englishman M Edwards exhibited a motion picture which ran for a few minutes at Victoria Public Hall, which stands adjacent to Ripon Building.
In 1900, south India's first cinema theatre was built on Mount Road or Anna Salai by English entrepreneur Warwick Major called the Electric Theatre. It is now a part of Chennai head post office complex.
In 1905, Vincent Samikkannnu, a draughtsman who worked in railways, toured the state and exhibited films. This was south India's first touring talkies. He is considered a pioneer in filmmaking.
In 1914, a photographer named Raghupathy Venkaiah Naidu built a theatre in Chennai called Gaiety, the first to be built by an Indian in the country.
In 1916, motor spare parts businessman Nataraja Mudaliar made a film called Keechaka Vadham, which was south India's first silent film which prompted many others to make films.
Of those who followed him, A Narayanan stood out. He established the General Pictures Corporation and produced more than a hundred silent films. He laid the foundation stone for Chennai to become an important centre for film business.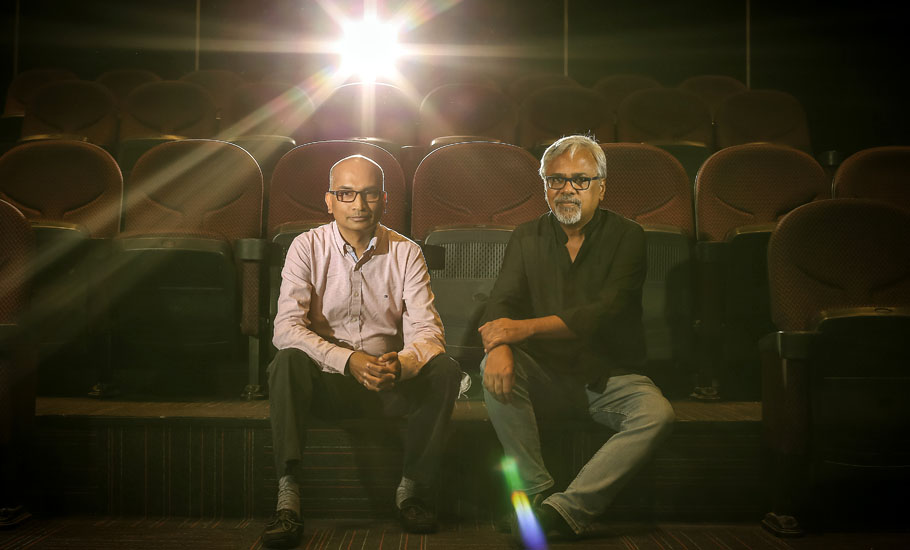 In 1931, the first Tamil feature film Kalidas was released. In 1934, Narayanan directed Srinivasa Kalyanam, the first talkie (sound film) made in Chennai.
From there, the Tamil film industry never looked back as it kept churning out films. Scripts were changed from puranas to social issues to real life stories. Technology too kept on evolving as the industry moved from black and white to colour films.
BC era of cinema
Till the early 1990s, in what could be said as the BC era of Indian cinema, single screen theatres used to rule the roost, as against multiplexes today.
For the audience, the film viewing experience was a somewhat frustrating experience. One used to be conscious of the screen as it was full of grains and scratches. Besides sitting on the ground or on broken chairs and suffering bug-bites in non-air conditioned halls that used to be stuffy and sweaty, the viewers got to hear quality audio only when songs were played.
People still thronged theatres because that was the only entertainment then and the ticket prices were quite low. Piracy was unheard of. That, apart from the stars, would be why more than 4,000 theatres thrived in Tamil Nadu.
But theatres started losing sheen with the arrival of satellite televisions, corporate film production companies, the increase of actors' salary which caused a rise in ticket prices and of course technology, which pushed Kollywood to make marked changes.
Engineer to entrepreneur 
Born in a family with a filmmaking legacy, Senthil developed an interest in films at a very young age.
His grandfather was none other than AV Meiyappa Chettiar, the founder of AVM Studios, one of the earliest cinema studios in Tamil Nadu. And his father Arun Veerappan was a filmmaker too.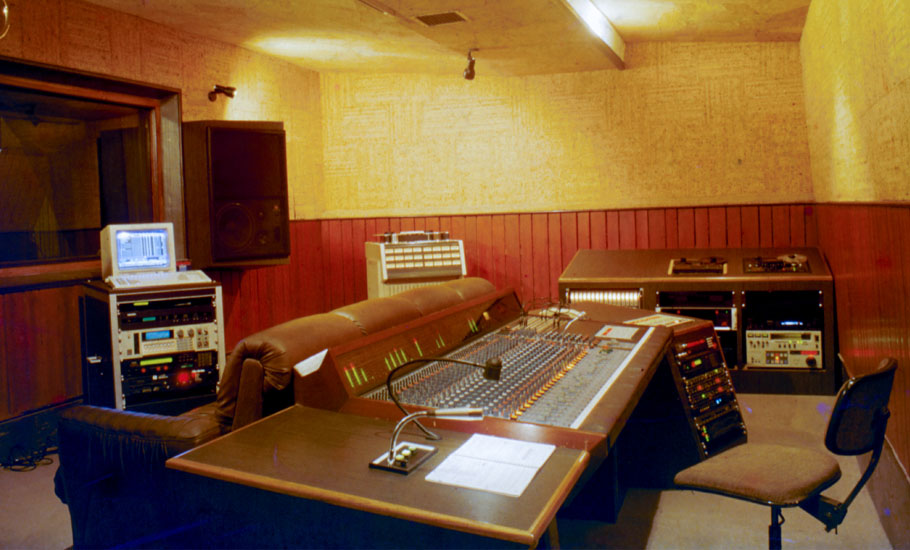 "We used to watch films in 16 mm in our house along with all our family members. I was attracted to the various equipment used in every stage of filmmaking," says Senthil.
However, Senthil was interested more in the technology. After doing engineering in computer science from Regional Engineering College (REC) in Trichy in 1982, he started helping his father.
"At that time my father was directing a Tamil film Unnidathil Naan. I was helping him in other aspects of filmmaking, particularly on sound. I learnt that we could do more in sound and audio recording," he says.
His interest in sound made him open a studio of his own, with no help from his family.
"In those days, under SIPCOT, the government gave loans to engineering graduates without asking for any collateral property," he says.
With a few lakhs in hand, he started Media Artists Film and Video Post-production Centre, a studio for dubbing, sound recording, music and film mixing, in Chennai in 1986. For the first time in the country, the Media Artists Centre introduced multi-track recording.
"Actors like R Parthiban came there for dubbing. (Music director) Ilayaraja came there for sound effects and music mixing for the film Guna (1991)," he says.
Bringing Avid to India
Soon after, Senthil also started writing software for special effects in films. He then eyed film editing using computers. His search landed him at Avid Technology.
"The company had just completed the first few feature films edited on Avid in the US but when they saw our work, they asked us to promote their technology," said Senthil.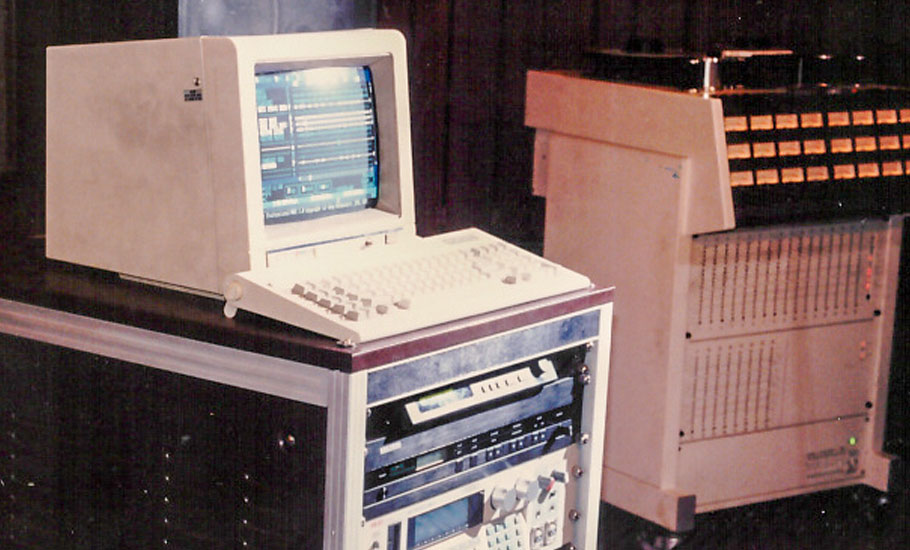 He joined hands with Jayendra Panchapakesan, an ad filmmaker, and founded Real Image Media Technology in 1991.
Before Avid, linear editing was in place, wherein films were edited on film rolls, which were cut and sequenced linearly, as per the flow of the film. Due to this, at times, there was a loss of film quality or even some parts of the film. But with Avid, non-linear editing could be done, wherein the captured footage would be transferred to computers first and then the whole film could be edited in any manner possible, with no loss of quality or films.
If Let's Kill All The Lawyers (1992) was the first film in the world to use this technology to edit films, the very next year, in 1993, Avid was used in editing Kamal Haasan-starrer Mahanadi (1994).
Arrival of DTS
Senthil's next leap in film technology was in sound. Earlier, whatever sounds were created and recorded in the studio or on shoot location, the sound varied according to different theatres. And these sounds were mostly in mono channel audio.
He approached Dolby for Digital Theatre System (DTS) in the US, which gave a unified surround system of sound.
"First we bought 20 units and fixed them in theatres in Tamil Nadu and Kerala. Abirami Theatre in Chennai was the very first theatre where we installed the DTS unit. But when we approached the theatres, the owners were skeptical. So we conducted a demo for the theatre owners and film producers in Pilot theatre in Chennai. Most of them liked the sound. We also started using DTS 5.1 soundtrack in films like Karuppu Roja, Siraichalai (remake of Kalapani) and again with Kamal in Indian, all released in 1996. We had a factory in Puducherry to manufacture these units and by that way, we were vocal for local then itself," says Senthil.
The success and sound quality of Indian opened the doors for DTS in the Hindi film market.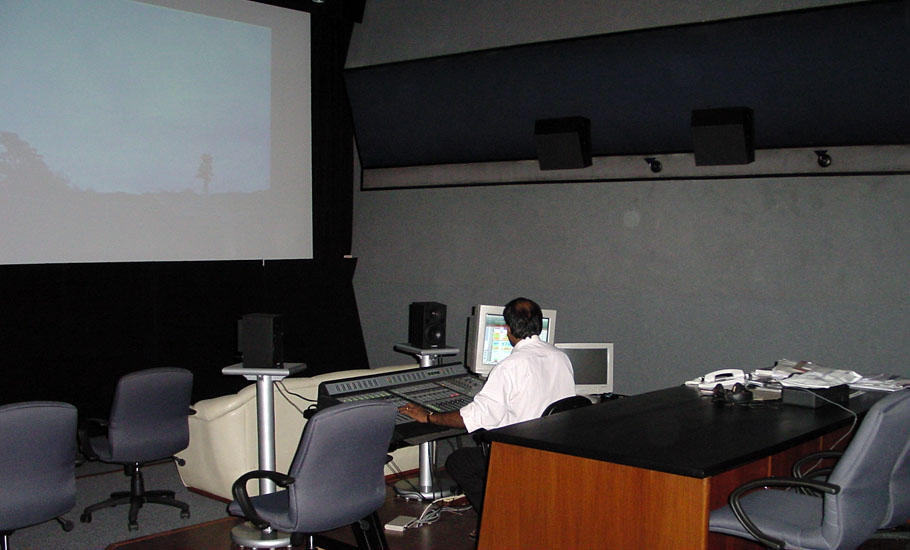 Digital film projection
After introducing SFX, Avid and DTS, Senthil and Jayendra started focusing on film projection using modern technologies.
The Tamil film theatre industry is divided into nine business centres — Chennai city, North Arcot, South Arcot, Chengalpattu, Coimbatore, Salem, Trichy, Madurai and Tirunelveli.
"Till 1999, new films were released only in five theatres in Chennai," says Ramanujam, a trade analyst. This reflected in the way the theatres and projectors were maintained.
"When movies were released, the arrival of the film print box itself was celebrated. Audience used to scream 'potti vanthachu (the box has arrived)'," he says.
"Later, it would take nearly a year for a film to travel all over the state, after it was released in the main centres. That duration indirectly gave employment for many like poster stickers and small printers. But all these were wiped out when digital technology came in," Ramanujam recalls.
Qube's entry
That is when Qube Cinema entered the scene in 2005. Film prints gave way to digital versions which are screened using digital projectors.
This is how it works: Movies are encrypted into a Digital Cinema Package (DCP) and distributed in a hard drive or through satellite feed from a centralised point. The movies are then decrypted at the theatre with a password sent by Qube Cinema.
"Again there was skepticism. Again we gave a demo to the film industry in AVM Rajeswari Theatre in Chennai during the 100th day of Perazhagan in 2004. We requested the theatre owners and producers to pay us only if the film did well," Senthil says.
And finally, digital projection was launched statewide with Chandramuki and Mumbai Express, starring Rajinikanth and Kamal Haasan, respectively, in 2005.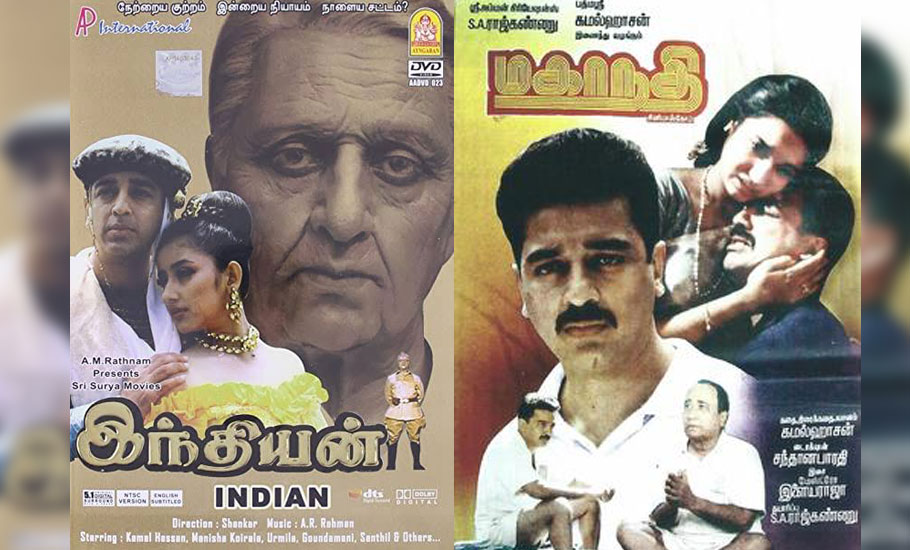 However, the skepticism continued to linger, he says, citing how theatre owners kept conventional projectors and film prints as backup till around 2008 despite having digital ones.
Ramanujam notes that eventually digital versions took over as they cost less and maintaining them was effortless compared to films.
"A producer must spend ₹65,000 to ₹1 lakh for preparing a box of printed films. And he needs to send at least 150 boxes (to theatres across the state). The distributors must come to Chennai and take the boxes to their respective centres. Besides travel expenses, if the boxes did not reach on time, they would have to bear the losses. The films would have scratches a few weeks into the release. The producer then had to print the films afresh. After all these things, the producer must spend separately to maintain the film prints," he says.
A permanent Oscar member
Not one to rest on his laurels. Senthil Kumar was quite surprised at the invitation by the Oscars.
"It's a permanent membership. This is usually a membership which is given to personalities of other fields of filmmaking such as cinematography, editing or acting," he says.
The membership entails voting rights for the films nominated for Oscars. "After all the nominations are over, members like us who are not involved either in filmmaking or film production, but contributing in some way to the film industry, can vote for our choices if we have seen the film. Our voting rights are valid for 10 years. At the end of the 10th year, if we are still in the industry, they will extend the voting rights," he adds.
Observers believe that this is a sign of change in the film industry as a whole.
The film industry keeps on changing according to times. Those who are not ready to change, they will suffer, says Ramanujam.