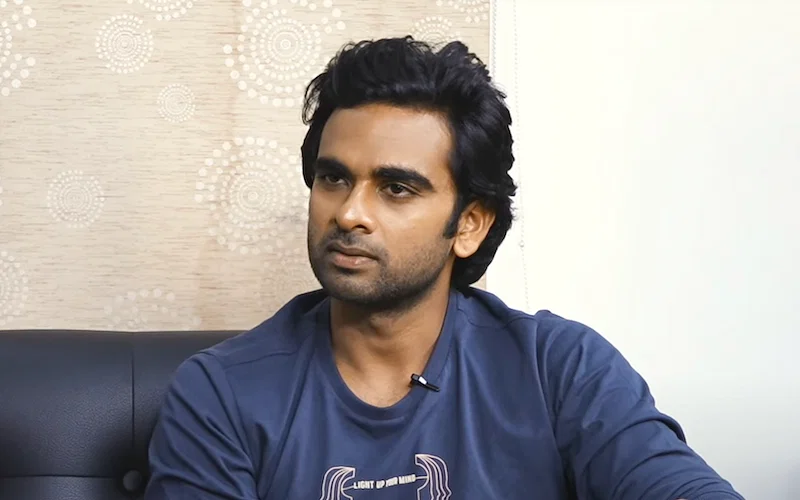 Ashok Selvan on 'Por Thozhil' success: 'I can now command a bigger budget'
Unless women are written well, a film is not going to be wholesome, says the Tamil star
Everyone's been celebrating the stupendous box office success of Ashok Selvan-starrer Por Thozhil ('Art of War'), like it's their own win. There's a reason for it. The film, directed by Vignesh Raja and co-starring a fabulous Sarath Kumar, released in the 10th year of Ashok Selvan's entry to the film industry.
It marks 10 years of an outsider in the industry, who has tried to make sensible movie calls, earning a good name with every movie, cracking the box office code with some, and still falling short of that elusive blockbuster. It also marks a decade of constant struggle to hold on to one's belief system and ability to choose, and the fragile hope that one will be proven right.
When Ashok Selvan does the theatre rounds for Por Thozil, he's incredibly moved by the audience reaction to the film, and him. "It's like they wanted this more than I did. It feels like they feel validated too," smiles the actor, who never shies away from showcasing vulnerability on screen.
Also read: Dhoomam review: Pawan Kumar's thriller fails to ignite, despite Fahadh Faasil
In many ways, he's the new-age hero who is as human as the people we meet in real life. In an interview with The Federal, Ashok Selvan speaks about life and choices, the journey of a struggle, and coping with the fact that every Friday can bring with it a deluge of phone calls or the ominous silence of none. Edited excerpts:
So, would you call Por Thozhil your breakout film?
Ha, possibly (laughs). This success and people's reaction somehow seem very personal and heartwarming. The audience has seen me struggle and it was almost like they wanted me to win. Box office numbers are very important in the cinema business. They determine the budget your next project can command. If Oh My Kadavule ('Oh my God') was a blockbuster, this seems like a rampage. There's a personal connect in this victory.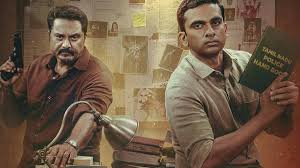 The audience's love seems like a validation of all I've done. I've never received so many messages after a film. More importantly, this film seems to have given new life to Sila Nerangalil Sila Manidhargal, and Nitham Oru Vaanam, which are on OTT, and seeing new viewers. They are calling those films, which failed at the box office, gems. I console myself thinking that this is possibly how it was meant to be.
Are you happy that Por Thozhil is that seminal film?

Absolutely. If it had been a film I signed up for without loving the script much, I would have been very confused and wondered what to make of it. This has given me the confidence that I should choose films I'd like to watch. I like my work, and I need to like my role and the sets to do well. I've been like that since school. If the sets are not a happy space, I have a tough time. This film ticked all the boxes.
Do you strive to opt for socially-conscious films?
I am very clear I should never promote anything bad via my films. I am also particular about the portrayal of women in my films. I am surrounded by strong women in my life — my mother and sister — and there are times when I request the team to develop a female character better. Unless women are written well, a film is not going to be wholesome.
Also read | Good Night, Dada: Small-budget Tamil films make it big at box-office
But, I'm happy there's this wind of change. I rarely saw a female assistant director during my early days. Now, I rarely see a film without one. The change this brings about will soon be visible in the form of scripts that feature authentically-written women. However, I believe that when more and more women get into writing and direction, you'll see female characters who don't fit into stereotypes.
We need these films to do well so that the trade can accept the fact that a man need not be the face of a film. That a good story and a good director are all that matter.
What did appeal to you in Vignesh's narration?
The way he wrote the characters. The sheer honesty in the writing. After Thegidi, I was offered a spate of crime thrillers. But this one was so thoughtfully written. I've worked with Vignesh in short films and knew he will be able to pull this off.
After the film's release, so many came up to me to say that no mainstream hero would have taken up this, why did you? It was only then did it strike me that all the jokes are on Prakash. No one respects him. He does not look like a cop.
But, I saw the film as the tale of a boy becoming a man. I never saw it the way some folks in the industry saw it. I'm glad I did not think that way though, for I would have missed out on this gem.
You spoke about the process (the sets and the filming) being important to you…
I have regretted some movies I've done, and have waited for the day to get over so I can go home. I expect the set to be a professional space. I expect discipline on the sets and some silence. It's not that I don't like to enjoy on the sets, but my enjoyment comes from the process of creating a character and scene, those small moments of magic… Amid a whole setup of artificial things, you strive to create reality. If you achieve that one moment of cinematic truth, that's beautiful. And, for that, I need a certain vibe on set. The output will be better and I will enjoy my work. I cannot compromise on that.
In many ways, Prakash seems like a grown-up Vetri from Thegidi. He's the one with bookish knowledge who learns to observe, versus Vetri who is hired for his observation skills…
Do you think so? In my head, Vetri and Prakash are very different. The only similarity I saw is that both are fresh from the academy. It's the first case for both, so there needed to be a certain vulnerability.
Also read: Kith, kin and comedy: How teenage TV shows embrace the power of the family
Speaking of vulnerability, you have maintained that look of innocence even after a decade of work. You positively look mortified to go to the bathroom in the dark.
That's something I don't know, but my friends keep telling me that, too. That I'm still naive and not shrewd and can be taken for a ride. I think I've improved, but yes, I am still not cynical. However, my understanding of the world then and now has changed. Now, I can sense who is talking to me for what and behave accordingly.
Every film industry is going through a churn, and you have films on either side of the spectrum, showcasing a particular belief system, and some of these are weaponised. How do you handle this?
Things have changed from when I was in school and now. It is clear that some films are pushing forth an agenda. I am offered those sometimes, and I refuse gently. The political climate is different and I have to be careful about what I choose and how it will be used. Returning to what I said, I don't want to be the reason for anyone's grief or wrongdoing. So, I refuse. There is bad blood, they don't take it well, but I think I've managed to handle it reasonably well.
Also read | Kollywood's mid-year trade card: Biggies make merry; small films enjoy dream run
After all these years and the experience of some hits along the way, honestly, did you imagine this kind of success for Por Thozil?
No. Not just me, even the trade. No one expected that week two will be better than one, and three better than two. Sakthi anna, who distributed Oh My Kadavule and this, predicted a number in the first week and changed that twice and finally told me he will stop predicting. From blockbuster, this has become a mega blockbuster. And, it's still on the victory lap. The film still has life in the theatres. I think every film has its destiny and Por Thozil is fulfilling its destiny.
Has this success made you a happier, calmer person?
I think so. There was a time when I was angry, wondering what else I must do to make people see my movies. Now, I know that the mistake is not the audience's, it's the film's for not reaching them due to various reasons — be it a bad release date or no promotion. The audience is busy living their life and saving up for a treat in theatres. We need to take the film properly to them.
Will this change the way you read scripts?
It might. This win has fuelled my ambition. I can command a bigger budget, if not salary. That's the biggest takeaway. Earlier, I would get told that a script is good, but this is beyond your budget. It was like they told me this is what I'm worth. Now, I can push for different films, choose films with a little more faith. At a time when directors are always choosing known heroes and changing a simple script to suit them, I can probably help put together films that believe only in the vision and script.
The decade of waiting on the fringes would not have been easy. What is your support system?
My parents and my sister-manager Abhinaya. Every Friday, life changes. The phone will ring non-stop or just not ring. No one will pick up your calls. Amid this drastic change, the only constant is my family. Whatever happens, I am treated the same. The only person in the world I listen to is my sister. She's rational and won't tell me anything to please me. She's my voice of reason. And, that helps me treat success and failure with a certain equanimity.