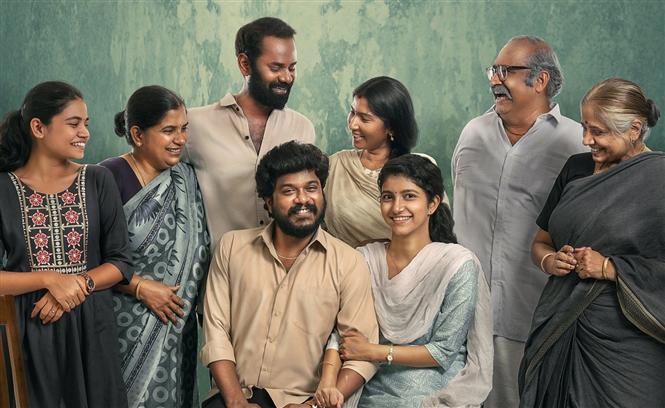 Good Night, Dada: Small-budget Tamil films make it big at box-office
In 2023 so far, 14 films from the South had a pan-India release. Out of this, 13 of them couldn't even register over Rs 10 crore at the box office and failed miserably when they were dubbed and released in Hindi, as per the latest report by Bollywood Hungama.
At a time when filmmakers and producers are fixated on the idea of going pan-India with their projects, it is refreshing to see small-budget Tamil films such as Dada and Good Night have not only impressed audiences with good content, but have also turned successful at the box office.
So, what has worked in favour of these films which don't even feature any widely popular actors in lead roles? These are simple, feel-good stories about ordinary people, their problems, and how they deal with a spirit quite a lot of us can deal with.
An exploration of everyday problems
Debutant Vinayak Chandrasekaran's Good Night, a film about a young man's snoring problem, has turned out to be a sleeper hit with over Rs 10 crore in gross earnings from Tamil Nadu. Made on a shoestring budget of little over Rs 1 crore, the film has struck gold at the box office and is successfully running in its third week in cinemas.
One of the main reasons for Good Night to work with the masses is its simple storytelling. It's a moving exploration of everyday problems faced by ordinary people from lower-middle-class backgrounds.
Watch: Why are Tamil superstars reluctant to promote their films?
Actor Ramesh Thilak, who played a key role in the film, feels it's the relatability factor that has connected with the audience big time. "We live in an era where the concept of joint family has almost gone extinct. Many of us prefer living as a nuclear family. In Good Night, we showcased the strength of living together as a joint family and dealing with daily problems. This worked for everyone."
"I heard people saying they wish they had a brother-in-law, like my character, to discuss their problems. Some people spoke about having a family back home so that they could leave their kids and go to work peacefully and not depend on any help. As a community, these things have been fading and when audiences saw all that in our film, they instantly connected," Thilak adds.
The mass connect
It's not that Tamil cinema hasn't had its share of feel-good films. However, trade analyst Trinath points out that it's been a while since we had them. "The last few years have been about making big-budget, pan-Indian films. Audiences are looking for films and stories they can relate to on a personal level. If Good Night worked with the masses, it is only because it made the audience connect with the problems of its characters. Thiruchitrambalam is another film that clicked big time purely because it had a simple story to tell, and it said it convincingly."
Dhanush's Thiruchitrambalam, which was released last year and went on to gross over Rs 100 crore, is another example of a film about ordinary people, their aspirations, and problems. Even though the film gets slightly melodramatic at times, it is backed by very strong performances for us to buy into the drama. Some other recent examples of feel-good films in Tamil include Ashok Selvan's  Sila Nerangalil Sila Manidhargal and Nitham Oru Vaanam. These two films may not have clicked at the box office when they were released last year, but they definitely were spoken about for touching upon the lives of common people.
Also read: How 'Chandralekha,' a 1948 Tamil film, paved the way for big-budget Indian films
Distributor Sakthivelan, who released Good Night all over Tamil Nadu, said audiences connected with the film because of its simple story. "The overall response has been highly positive. We had a limited release but with word-of-mouth shows and more screens were added. It's the story of ordinary people and their problems that connected big time with the audience."
Flawed, vulnerable heroes
Another noteworthy aspect of both Good Night and Dada is their flawed, vulnerable heroes. In Dada, a story about a single father trying to find a grip on life after he's left with his newborn baby, Kavin played a character that undergoes a major transformation after becoming a dad. Director Ganesh K Babu feels the majority of us are vulnerable but we don't express it.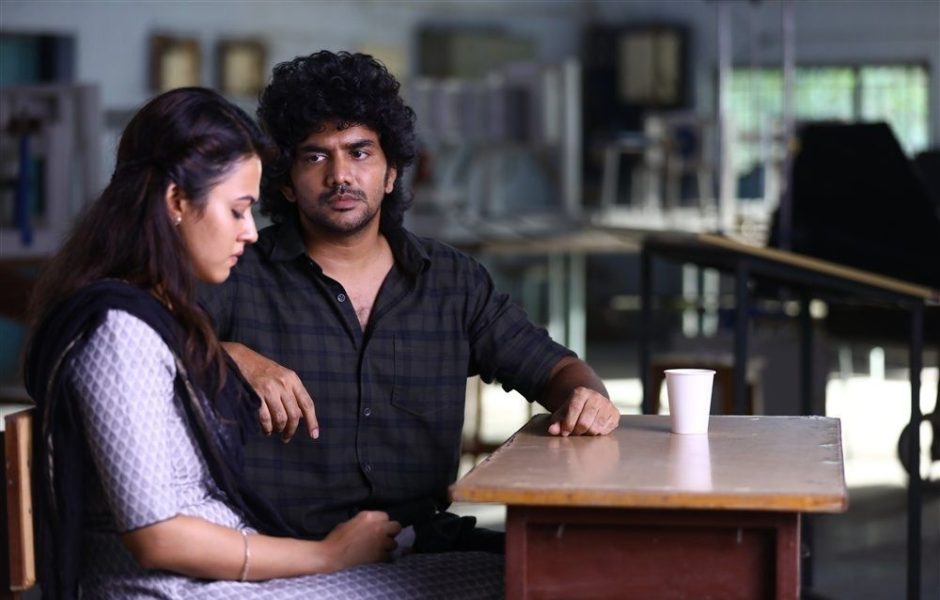 "None of us are perfect and most of us are vulnerable. Through Kavin's character, a lot of people, especially men, could relate to his flawed and vulnerable side. That's what worked in the film's favour. Of course, the overall light-hearted treatment is another major factor. But when audiences watch something that they can relate with on a personal level, it instantly strikes a chord." Dada was also a sleeper hit and collected over Rs 20 crore worldwide during its theatrical run.
Talking about vulnerable heroes, Ramesh said, "We have so many films where we see a lot of hero-worshipping and that's alright. We grew up on such films and we need them. But we've seen enough of it. We also need films about common people we encounter on a daily basis in our lives."
In Good Night, Manikandan plays a character who isn't afraid to cry his heart out. Talking about playing such a character, Manikandan said: "Emoting is gender-neutral. I have known men in my life who've cried and expressed themselves. A lot of us cry too, and I guess that's what the audience could relate easily with."