Kith, kin and comedy: How teenage TV shows embrace the power of the family
In the fourth and final season of Never Have I Ever, the teen comedy drama series created by Mindy Kaling and Lang Fisher, its spirited protagonist, Devi Vishwakumar (Maitreyi Ramakrishnan), finds herself in a tangled web of lies after she tells her mother Nalini (Poorna Jagannathan) that she has gotten into all the colleges that she had applied to in order to hide the fact that she's been rejected by them. A life-altering fact such as this cannot be hidden forever, of course. Later, in a moment of distress, Devi lets the cat out of the bag, and eventually earns a letter of acceptance from a college that had waitlisted her.
Despite her shortcomings, Devi remains likeable, often oscillating between blurting out lies and learning from her mistakes after receiving a stern talking-to from her mother. Never Have I Ever may not be a rare show that plumbs the depths of the romantic desires and anxieties of teenagers. But it is, nevertheless, a harmless comedy that puts a spotlight on the importance of friendship and the ties that bind families.
With an ensemble cast, it excels in capturing the dynamics of teenage life, and the fabric of relationships that is formed within high school. Devi's friends, for instance, range from the loyal and lovable Fabiola (Lee Rodriguez) and Eleanor (Ramona Young) to the enigmatic yet endearing Ben (Jaren Lewison) and Paxton (Darren Barnet).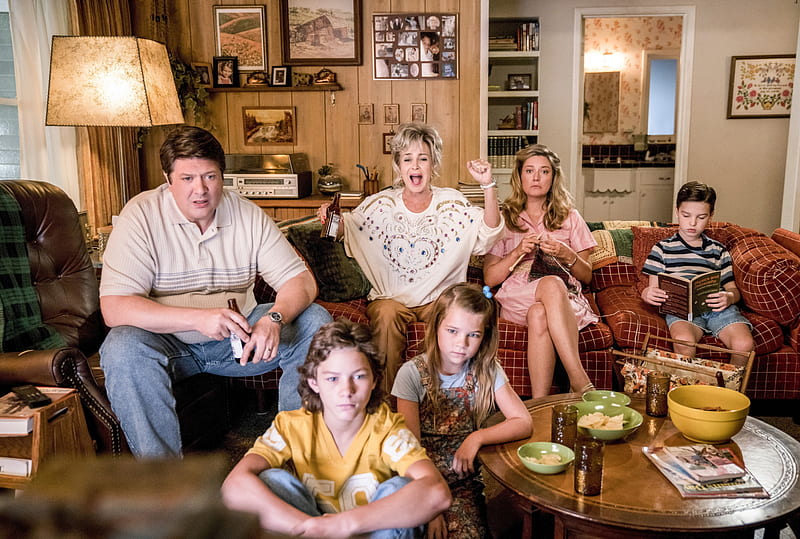 Throughout the series, aired since 2020, Devi's quest for belonging serves as a driving force. A first-generation Indian-American teenager yearning to rise above her current social standing — defined by her cultural identity — she grapples with the pressures of school, the expectations of her traditional Indian mother, and the complexities of teenage emotions. Devi's journey encapsulates the universal experience of adolescence, mirroring the insecurities, triumphs, and heartaches that shape a young person's journey towards self-discovery and acceptance.
The larger arcs
Devi's relationships with her strong-willed mother, Nalini, and her cousin, Kamala, are integral to the narrative. The dynamics between Devi and Nalini are complex, filled with love, tension, and miscommunication. They experience the common struggles of a mother-daughter relationship, but it's through these conflicts that the show delves deeper, highlighting the cultural clash between Devi's Indian heritage and her American upbringing.
Also read: Succession, Game of Thrones show how power transforms and consumes families
As Nalini navigates her own journey as a single mother, she is driven by a desire to protect and guide her daughter. The memory of Devi's late father, Mohan Vishwakumar, played by Sendhil Ramamurthy, is interwoven in the story, offering poignant glimpses into Devi's past that shapes her present.
Through Devi's terms with Kamala, the series explores themes of tradition, independence, and the pursuit of personal desires. Kamala's journey as a young woman torn between her family's expectations and her own aspirations adds another layer to the series. By involving multiple family members, Never Have I Ever creates interconnected stories to give a holistic view of the characters' experiences.
Missy (Raegan Revord), from Young Sheldon, is also a bit like Devi.  Unlike her twin brother, Sheldon (Iain Armitage), who'd be the last boy at any party to be spoken to, Missy is a sprightly teenager who seeks dating advice from her grandmother, and even sneaks out of her bedroom at night to smoke cigarettes. However, Missy also struggles with the challenges of her age — being too young to make decisions on her own yet feeling too old to rely on cartoons for emotional support. Her older brother, Georgie (Montana Jordan), too, gets into a pickle after he inadvertently fathers a child.
Also read: White House Plumbers review: A goofy, sharply satirical ride through Watergate scandal
Like Never Have I Ever and Young Sheldon, a new wave of teenage comedy shows, including Sex Education and Fresh Off the Boat, dip into the realities of adolescence. From love affairs to pregnancies, from navigating the mesh of chaotic relationships to the uncertainty of the future, they peel back the layers of teenage existence, offering a raw, visceral portrayal of the trials and triumphs that shape young lives. By doing so, they also underscore the messiness that define this pivotal stage of life, where moments of self-discovery intermingle with romance and heartbreak, friendships and familial bonds, missteps and personal growth.
Although these comedy shows centre on the lives of teenagers, the larger arcs involve their parents as well. Sex Education has to, perhaps, forego the tag of being family-friendly due to its mature themes and explicit scenes. But ever since its first season dropped on Netflix four years ago, it has remained at the core of every conversation on Netflix.
Whether it's the difficult relationship that Maeve (Emma Mackey) shares with her mother, or the silent growth of Adam (Connor Swindells) from being an irrational bully to a mushy lover who learns the art of healing, Sex Education has always found a way to strike the simultaneous notes of empathy and solidarity.
Comedy as a balm for anxiety
These shows recognise that adolescents face myriad problems on a daily basis, ranging from bodily changes to societal pressures. In response, they utilise comedy as a balm for dissatisfaction and anxiety, offering relatable storylines that help teenagers cope with these challenges.
Nalini sends Devi to therapy without judgment when she recognises her struggles with loss, despite occasionally admonishing her for slamming doors. Similarly, in Sex Education, Dr. Jean may make her son, Otis, cringe with her frank discussions about sex, yet she demonstrates her attempts to treat him as an equal rather than infantilising him.
One fascinating aspect of these shows is the portrayal of positive parent-child relationships. Although conflicts arise, these families quickly find amicable solutions, either through heart-to-heart conversations or emotional outbursts. Young Sheldon exemplifies this as it explores the dichotomy between Sheldon's scientific mindset and his mother's resolute faith, ultimately demonstrating their unconditional love for each other.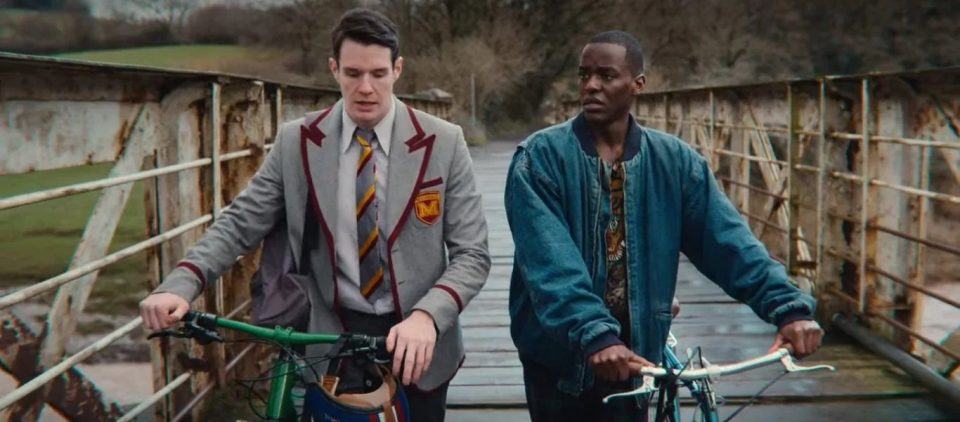 This elasticity extends to other members of the family, too. When the truth about Georgie's baby tumbles out of the closet, his parents don't disown him immediately. They, in fact, try to be supportive in every sense of the word.
The same extends to other shows, such as Stranger Things, where Eleven (Millie Bobby Brown) gradually accepts Jim Hopper (David Harbour), the gruff and protective police chief of Hawkins (Indiana), as a father figure and places her trust in him in spite of disagreeing with his parenting method — Jim likes to call the shots, whereas Eleven likes to break them.
Also read: Juneteenth 2023: Books and movies that draw on the heritage of Black life in America
Moreover, these shows often feature enjoyable family dinners for the most part. The banter will flow like wine on any given day. The dinner scenes from Young Sheldon, especially, in which Connie (Annie Potts) and George (Lance Barber) tease each other are top-tier stuff.
The dinners also serve another purpose. They are used as familiar settings for bringing up pertinent topics or introducing new characters. Friends features some of the best moments that revolve around Thanksgiving dinners. Who can forget the episode where Brad Pitt waltzes in as a guest star and picks a fight with Rachel (Jennifer Aniston)?
In the final analysis, these shows offer a sense of comfort and connection not just to teenagers, but also to their parents and other family members. The presence of elder characters adds richness to intergenerational relationships.
Through their wisdom, guidance, and comic flair, they not only bring complexity to the narrative, but also emphasize the importance of family affiliations and the intertwining threads of love and laughter, and suffering and sorrow that span across generations. 'All happy families are alike; each unhappy family is unhappy in its own way' — in the teenage comedy shows, this finds a profound emotional resonance.