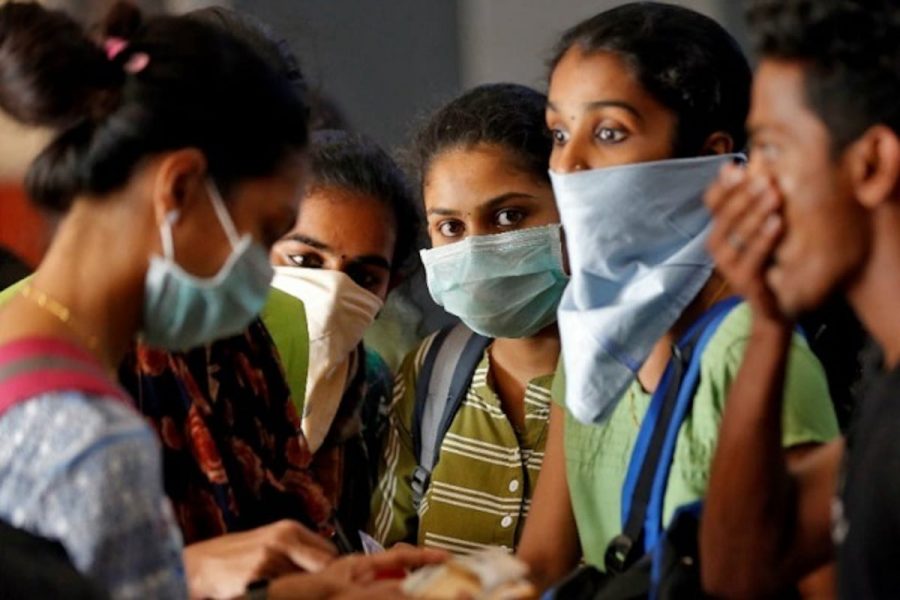 Sullen students, 'scared' teachers occupy tense TN classrooms post pandemic
While teachers want discipline in class, students seem to be defying them; orders on clothes, hairstyle and behaviour are not well received
With the pandemic slowly receding and children back in schools, the student-teacher relationship seems to have gone sour, as experienced by several educators in Tamil Nadu.
While teachers want discipline in class, their wards seem to be defying them, even going to the extent of threatening their 'gurus' for commenting on their hairstyle and dressing sense while on school premises.
Also read: As students return to school, Indian edtech firms are changing
"We are scared to take classes. We feel unsafe inside the classroom. Students threaten us with weapons and we heard that in some schools students even held teachers by their collar," said Duraipandiyan, a teacher with a government school in Theni district, who is also a functionary of the Tamil Nadu Post Graduate Teachers' Association.
Recalling a recent incident, Duraipandiyan said that a teacher in a government school in Theni asked a Class XI student to bring his book the next day. The student didn't get the book so he went to the adjacent classroom to borrow one. When the teacher in that class asked why he didn't bring his own book, the boy got upset and used abusive words on the teacher instead.
Armed in class
Anbazhagan, who is a teacher at a government school, also in Theni, said class XI and Class XII students do not obey orders. "We want them to be disciplined, but they get upset for simple reasons and go to the extent of threatening us. Some students even bring weapons like knives to the class," he said.
Such incidents are not restricted to Theni district. A representative of the southern wing of  the Tamil Nadu Higher Secondary School Head Masters' Association, in Madurai, said that such incidents have been rampant across the state ever since schools reopened after the pandemic.
Also read: When reticent Rahman broke silence, answered Shah with 'Mother Tamil' image
"The Tamil Nadu government should bring in a law to protect teachers at work, like they brought in an Act for doctors. Similarly, stringent measures should be taken to curtail such incidents on school premises," the association stated after holding a protest in Madurai on Saturday, April 9.
Lack of understanding
A teacher who was a part of the committee set up by the school education department to create an SOP (standard operating procedure) to commence classes after the pandemic, cited lack of understanding for such clashes.
"Classrooms are not the same as they used to be. Students have been exposed to a lot of technology. This undue exposure is making them defy their teachers, who can no longer control the students using age-old methods," the teacher said.
"As per the SOP, students were not supposed to be put through the teaching routine immediately. However, with the urge to complete the syllabus and to prepare them for exams, the teachers started teaching immediately and that's the reason for such a mess," the teacher said.
Educationalist Prince Gajendrababu observed that neither the students nor the teachers have changed due to the pandemic. "But teachers lack the understanding of changing circumstances around students. They are also not to be blamed completely since the state government looks at students from an administrative perspective," he said.
Also read: TN cops moot fine on food apps, rather than delivery boys, for traffic violations
Changed circumstances
"Most teachers don't know what the students went through during the pandemic. A lot of their parents must have lost their jobs or would have undergone pay cuts; the students might have seen all that and it definitely hit them hard. Nobody cared whether the students had their hair cut during the pandemic. If suddenly teachers force them to do so, they are bound to respond differently," he said.
Tamil Nadu School Education Minister Anbil Mahesh Poyyamozhi said the state government would conduct counselling sessions for both  teachers and students to find a solution to this problem.