With the COVID pandemic receding and students back in educational institutions, the focus on online learning is slowing down.
In the past two years, schoolchildren had no choice but to learn through online classes. During this time, Indian edtech companies made their mark by adding thousands of students to their online learning platforms, even as schools struggled to put their online teaching infrastructure in place.
Now, with things changing, and returning to normal, edtech companies are consolidating and revamping their business models. They are not just online but are also going the hybrid (both online and offline) way.
Offline tuition centres
India's largest edtech company BYJU'S, which has 115 million registered learners, in February, announced the launch of 'BYJU's Tuition Centre' with an investment plan of $200 million.
The company says its offline tuition centre "brings together the best of offline and online learning experiences". It plans to launch 500 tuition centres in 200 cities this year, and has targeted to enroll 1 million students in the next two years. As part of the pilot programme, the company opened 80 tuition centres. It will be available for students in classes 4-10.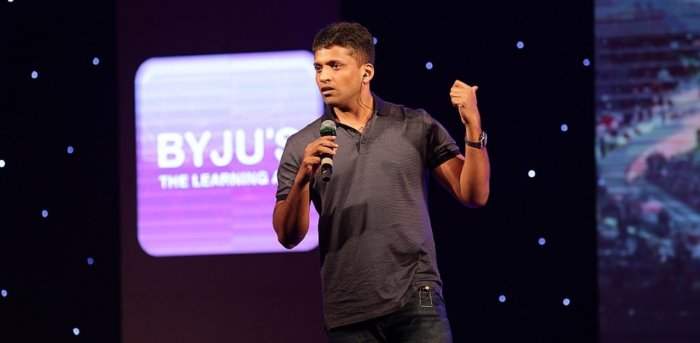 "BYJU'S Tuition Centres will be the neighbourhood tech-enabled physical tuition centres that provide world-class learning experience with focus on engagement and better outcomes through the two teacher model. The tuition centre will not only redefine after-school learning with its 360 degree teaching and learning system but also create employment opportunities for over 10,000+ people across India within a year of operations," the company stated.
Unacademy fires 1,000 employees
If this is BYJU's way of entering the offline classes model, another edtech platform, Unacademy, in its bid to consolidate, has reportedly sacked around 1,000 employees.
After Unacademy's sudden move, there were concerns over the Indian edtech sector. But experts feel there is nothing to worry.
"The layoffs at Unacademy should not be seen as a knee-jerk reaction as the company is still growing year on year but it has to get profitable soon, as investors are breathing down their neck," Professor Dwarika Prasad Uniyal, pro-vice-chancellor (development and leadership) and founding dean, School of Economics and Finance, RV University, told The Week magazine.
'There will be oligopoly'
The edtech market is moving towards consolidation and slowly there will be oligopoly, with just a handful of players, said the Week report. With the tapering of COVID, growth is expected to slow down as people prefer face-to-face coaching and tuitions, it said. Margins are shrinking and platforms have to build markets from both sides, it added.
The emergence of D2C (Direct to Consumers) brands in the edtech sector is seen as a challenge. Additionally, the UGC has said big universities can start their own online degree programmes. Since most edtech platforms do not have much credibility of their own, and borrow credibility via institutional tie-ups, the challenge could be bigger, said Week.
Ronnie Screwvala's start-up upGrad, which became the third edtech platform after BYJU's and Unacademy to enter the unicorn club in India, recently integrated Talentedge within its group of companies. Talentedge was valued at Rs 205 crore and the near 100% share swap transaction was done at an upGrad value of $2 billion, according to a report on Inc42.
Last month, Screwvala told Economic Times that upGrad, which claims to be South Asia's largest higher edtech company, is expecting to close the current financial year with consolidated revenues of Rs 1,900 crore, and has hit overall profitability in the current quarter.
However, Lido Learning, an online small-group tuitions company, shut shop in February. It had raised $10 million in September 2021, backed by Screwvala's Unilazer Ventures.
Teachers prefer edtech firms
Despite the resumption of offline classes, edtech platforms continue to be among the preferred employers for teaching professionals, a Mint report said last month.
Above-average salaries offered by edtech firms, ranging from ₹25 lakh to ₹2 crore, stock options, and flexible work schedules are key to driving teachers to online platforms, industry experts said in the report.
The edtech start-ups operate like corporates and there are retention measures, it said, quoting experts. The pay is higher and there are perks like travel allowance and medical insurance.
In the current back-to-normal situation, Indian edtech online companies are changing their strategies to compete with the traditional way of learning.