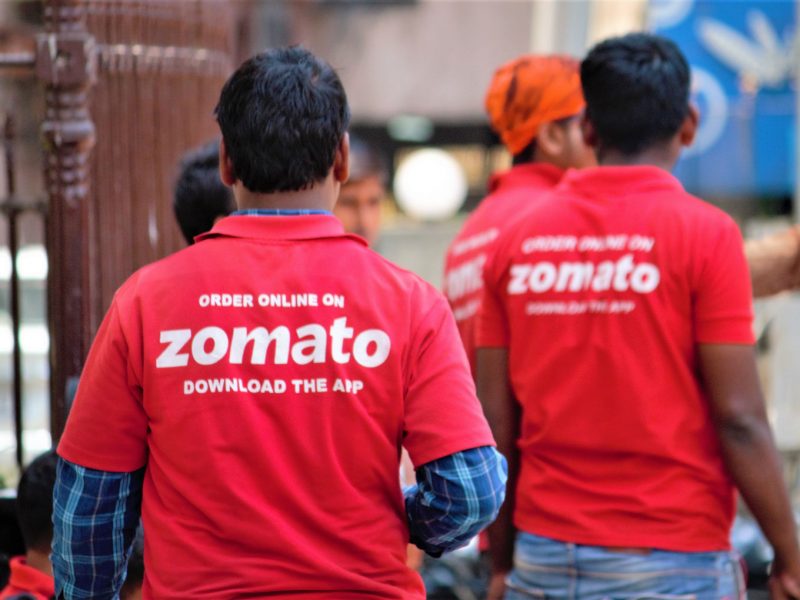 TN cops moot fine on food apps, rather than delivery boys, for traffic violations
Delivery executives are often assigned orders to far-off places, which compels them to drive rashly for completing more orders and making more money
The sight of food and grocery delivery personnel zipping past arterial roads, often ignoring traffic rules in their race against time, is rather common in all cities. When traffic cops haul them up, they are booked and mostly let off with a fine.
Now, Tamil Nadu police is looking at placing the onus on the executives of the respective food aggregating or e-grocery companies, rather than on the delivery personnel. Hence, for traffic violations by the delivery boys of Zomato, Swiggy and others, the senior executives may be held answerable.
Zomato's experiment
Chennai traffic police sought an explanation from Zomato after the company recently announced a pilot project promising food delivery in 10 minutes flat. Soon after that, the police conducted a special drive, imposing fines on food delivery executives who violate road rules. In a single day, Chennai police fined as many as 978 delivery partners of Swiggy, Zomato and other aggregators.
Speaking to The Federal, Chennai Additional Commissioner of Police (Traffic) Kapil Kumar C Saratkar said his department is looking at putting the onus of following traffic norms on delivery aggregation companies instead of the delivery personnel.
"The awareness won't stop with a one-day drive. We are constantly in touch with the food aggregators and are seriously thinking of imposing heavy fines on them for their staff's mistakes," Saratkar said.
"It is not that only the food delivery executives violate traffic rules. They jump signals like anyone else. Their uniform draws attention, which gives an impression that only delivery executives drive rashly and break the rules. So, it is the responsibility of the police to allay the fear of the public," he added.
Also read: 4 key reasons why restaurants complained to CCI about Zomato and Swiggy
The Additional Commissioner further said the police were keen to find out why delivery executives rush with their orders. "Some said they are assigned customers at far-away locations. We need to discuss this issue with the food aggregators to ensure safe travel on roads," he added.
Zonal policies
The Federal spoke to some food delivery executives, who echoed the additional commissioner's views. "Mostly, we are assigned to deliver food packages to customers at distant locations. Only after we complete one delivery and return to our native zone (a diametrical area where the delivery executive resides), that we are assigned the next delivery. This development (10-minute delivery) is a recent one. As a result, many of our orders are assigned to far-off locations," said a delivery executive associated with Zomato, adding that the new rule was because of a change in the algorithm effected by the company.
An executive associated with Swiggy said they don't have a same-zone policy at all. "We are always thrown out of the zone. Earlier, we used to get rewards for delivering more, but it has changed now and we are getting paid only for the kilometers we drive and deliver," he said.
Also read: Real reason why food aggregators promise to deliver parcel in 10 minutes
The executive said they are compelled to rush to deliver to take on more deliveries and earn more.
After facing the heat online and offline for its 10-minute delivery project, Zomato has clarified that it is neither paying extra to its executives for early deliveries nor imposing fines for delay.
Meanwhile, the Chennai city police have scheduled a meeting with the delivery aggregators later this month to address these challenges.