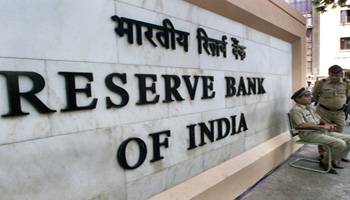 Representational image
The Monetary Policy Committee (MPC) of the Reserve Bank of India on Thursday (April 6) unanimously decided to keep the repo rate unchanged at 6.50%, RBI Governor Shaktikanta Das announced.
During its three-day meeting from April 3 to April 6, the Das-headed MPC studied various domestic and global factors before issuing the first bi-monthly monetary policy for fiscal 2023-24.
"We are witnessing unprecedented uncertainties in geopolitics and economy," Das said.
Also read: RBI hikes repo rate to 6.5%; projects inflation to fall to 5.3% in FY24
The rate hike has been paused after six consecutive rate increases aggregating to 250 basis points since May 2022.
Announcing the bi-monthly monetary policy, Das said the MPC will not hesitate to take action in the future.
While keeping the interest rate intact, Das said core inflation remains sticky. Core inflation generally refers to inflation in manufactured goods. Retail inflation in February stood at 6.44 per cent compared to 6.52 per cent in the previous month.
Also read: Inflation matters: Why RBI cannot afford to pause repo rate hikes
MPC takes into account retail inflation numbers for setting the interest rates. However, inflation is expected to moderate in the current fiscal.
Many institutions, including the World Bank and Asian Development Bank, have predicted that inflation would cool down to about 5 per cent this financial year.
For the next fiscal, RBI projected a growth rate of 6.5 per cent as compared to 6.4 per cent estimated in February.
In the latest Economic Survey of the finance ministry, growth was projected at 6-6.8 per cent for 2023-24.
The central bank had increased the repo rate by a total of 250 basis points since last May in a bid to contain inflation. However, inflation has continued to remain above the RBI's comfort zone of 6 per cent most of the time.
Having remained below 6 per cent for two months (November and December 2022), the retail inflation breached the RBI's comfort zone in January, warranting action by the central bank. The Consumer Price Index (CPI)-based inflation was 6.52 per cent in January and 6.44 per cent in February.
The MPC consists of three RBI officials and three external members appointed by the Union government.
The external members are Shashanka Bhide (honorary senior advisor, National Council of Applied Economic Research, Delhi); Ashima Goyal (emeritus professor, Indira Gandhi Institute of Development Research, Mumbai); and Jayanth R Varma (professor, Indian Institute of Management, Ahmedabad).