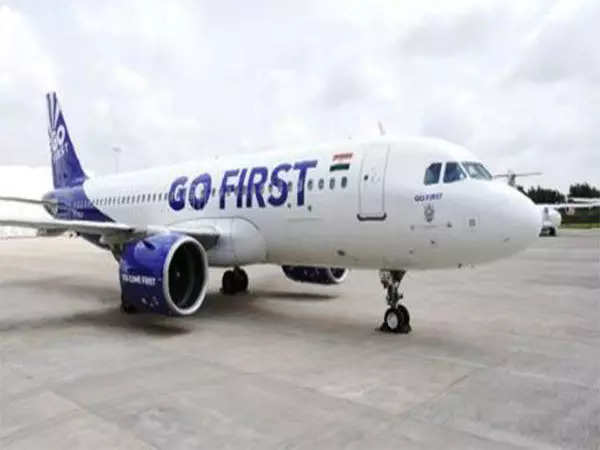 Go First put up for sale; last date for expression of interest is August 9
The Resolution Profesional (RP) for the Wadia-owned Go First has put the airline for sale.
According to an advertisement in a financial newspaper, the RP, Shailendra Ajmera, has invited expressions of interest for Go Airlines (India) Ltd. The advertisement has said that the total revenue from operations for FY2021-22 is Rs 4,183 crore. It does not mention whether the airline has been undergoing losses. There are around 4,200 employees as of now.
The last date for receipt of the expression of interest is August 9, 2023.
Also read: Go First bankruptcy: 9 policy changes that can provide tailwinds to Indian aviation
Previously known as GoAir, the Indian budget carrier Go First sought bankruptcy protection and began insolvency proceedings on May 10. The airline CEO Kaushik Khona had stated that the insolvency proceedings were initiated as it wanted to rehabilitate the carrier rather than sell it.
Go First's total obligations, including bank debts, financial institutions, vendors, and aircraft lessors, amount to Rs 11,463 crore. Additionally, the airline has borrowed Rs 1,292 crore under the government's Emergency Credit Scheme.
Go First had voluntarily filed for insolvency under Section 7 of the Insolvency and Bankruptcy Code with the National Company Law Tribunal (NCLT).
Also read: Domestic air travel in May surges 36% YoY; Go First loss is IndiGo's gain
The National Company Law Tribunal (NCLT) authorised Go First's lenders' decision to nominate Shailendra Ajmera as the company's Resolution Professional. The tribunal also ordered him to respond within a week to the lessors' request that their aircraft and engine be returned to them from the crisis-hit airline.
Previously, the National Company Law Tribunal (NCLT) designated Abhilash Lal as the Interim Resolution Professional on May 10, 2023, after admitting Go First's appeal to commence voluntary insolvency resolution proceedings after suspending the company's board of directors.
Also read: IndiGo's growing market share raises concerns of monopoly in Indian aviation
Also read: Go First airline to get Rs 210 cr under govt's credit line guarantee scheme: CEO
Also read: Go First says it's ready to soar again, but the odds suggest otherwise