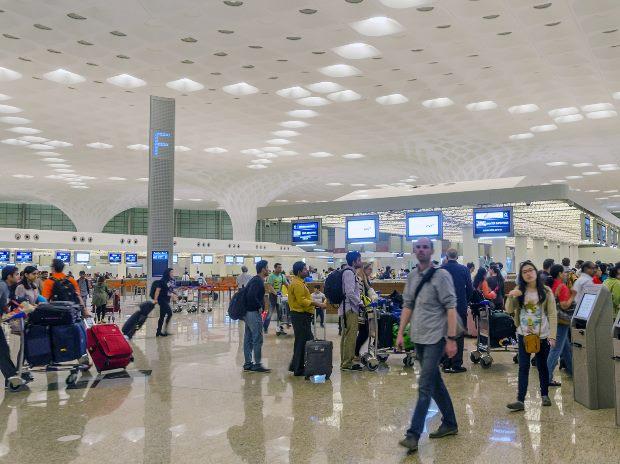 Go First Airlines filing for insolvency indicates a deeper malice impacting India's domestic airline industry, which needs immediate policy intervention from the government. Ironically, the crisis at Go First came even as the country recorded the highest-ever single-day air traffic on April 30, with over 4.5 lakh passengers flying to various destinations nationwide.
However, on the ground, the situation is quite different. The domestic airline industry's losses are mounting. At last count, it was around $7 billion compared with $2 billion in 2019.
On May 2, Go First, an airline owned by the Wadias, who also own dairy product company Britannia, among other businesses, filed for bankruptcy at the National Company Law Tribunal (NCLT). It also suspended flight operations for the next two days due to mounting losses attributed to Pratt and Whitney engine delivery delays.
Flight Insight: Science and art of airfares, and how best you can book a cheap flight ticket
Last week, Jet Airways CEO-designate Sanjiv Kapoor resigned amid growing concerns about the airline's revival. This was preceded by the resignations of key management executives, including the chief flight safety officer.
Financial woes
SpiceJet, another low-cost carrier, is still in trouble, despite increasing its net profit by 160 per cent to ₹110 crore in the third quarter of 2022-23, owing mainly to increased air passenger traffic. It still has several issues to work out, including the payment of ₹270 crore to the airline's former promoter Kalanithi Maran. However, in another case, Credit Suisse, a Swiss bank, asked the Supreme Court a fortnight ago for SpiceJet to pay up $20 million in bank dues. SpiceJet's CEO said it plans to borrow ₹400 crore from the government's Emergency Credit Line Guarantee Scheme (ECLGS) to revive 25 grounded aircraft.
Meanwhile, it has been reported that another low-cost airline is looking for a new investor, as the original investor wishes to exit the venture.
Three of these four airlines have a combined market share of around 20 per cent, while Jet Airways' revival hangs by a thread. While IndiGo has a massive market share of over 55 per cent, the combined entity of Tata Sons' portfolio of airlines, including Air India, AirAsia India and Vistara Airlines, has a collective market share of 25 per cent.
Policy framework
The crisis is evident when one realises that the industry has suffered losses totalling about $7 billion and growing. So how does the sector survive even as air traffic reaches higher peak levels? The government has established a framework that enables a loss-making entity to apply with the NCLT. If accepted under Section 10 of the Insolvency and Bankruptcy Code, 2016, an interim resolution professional will take over the reins until it finds a new promoter.
However, more work must be done. Now is the right time to review the regulations governing the aviation sector in India. But first, the government needs to understand that it should be treated as a necessity rather than a luxury that only a select few enjoy. For the general public, it is just as crucial as the Indian Railways or the public transport system.
Business News View: Wadias may exit GoAir, Sundar Pichai for well-regulated AI, Infosys shares fall 15%
A $7-billion-loss industry can only survive for a short time, and the demise of minor players will not provide a solution. Domestic airlines and those without a sufficient market share or resources to support their operations have fared worse under the post-COVID scenario. Since every airline in India is privately owned, one could argue that they should be left alone. But a similar intervention is required given how quickly the government handled the Yes Bank crisis.
What needs to be done?
The government must bring aviation turbine fuel (ATF) under the GST ambit to let the industry take advantage of input tax credits (ITC), which are currently unavailable because jet fuel is subject to VAT (value-added tax). ATF makes up 30-40 per cent of an airline's operating expenses. A proposal from the Civil Aviation Ministry aims to limit ATF within the scope of GST at 12 per cent with a full ITC. But it is yet to be accepted by the government. Currently, the Centre levies an 11 per cent excise duty on ATF in addition to state-level taxes that can reach 30 per cent.

A decrease in interest rates is required for the aviation industry's need for working capital. Only when the government stops viewing it as a luxury can this happen.

MRO (maintenance, repair, and operations) facilities should be improved nationwide by including the service as a component of airport infrastructure. This will make it easier for airports to establish MRO facilities.

Secondary airports should be created in major cities only for low-cost carriers, with discounts on parking and landing fees and any other incentives to lower airfares.

Airlines should be offered concessions to connect to tier-two airports.

Government should permit low-cost airlines to sell standard tickets that customers can purchase in bulk and have their IDs checked before boarding. This should be available for flights of less than 2 hours duration.

Historical slots should be restored to airlines like Jet Airways that are reviving. In line with Civil Aviation Ministry guidelines, Jet's historical rights were upheld, with the slots distributed temporarily until its revival. SpiceJet was the biggest beneficiary, receiving 43 per cent of the slots allotted, including those for Mumbai and Delhi. However, at an NCLT-Mumbai hearing in March 2021, the Aviation Ministry and the Directorate General of Civil Aviation (DGCA) stated in an affidavit that slot allocation operates on a 'use it or lose it' basis. Per their affidavit, Jet cannot be provided with historical rights to these slots, or

bilateral rights

, since the slots are not an airline's assets, and Jet had not applied for them for three consecutive seasons.

The Centre should make it easier for lessors to repossess aircraft, and thereby boost their confidence about doing business with the Indian aviation industry. They should be allowed to offer lesser leasing charges.

To ensure that all the services provided by Indian airports are affordable, the Airport Authority of India (AAI) should be asked to build functional airports.
Airlines are a lifeline of the economy, and efforts must be made to widen accessibility for more people nationwide. In addition, by revisiting and reforming existing policies, the government can play a crucial role in reviving the domestic airline industry and ensuring its long-term sustainability.