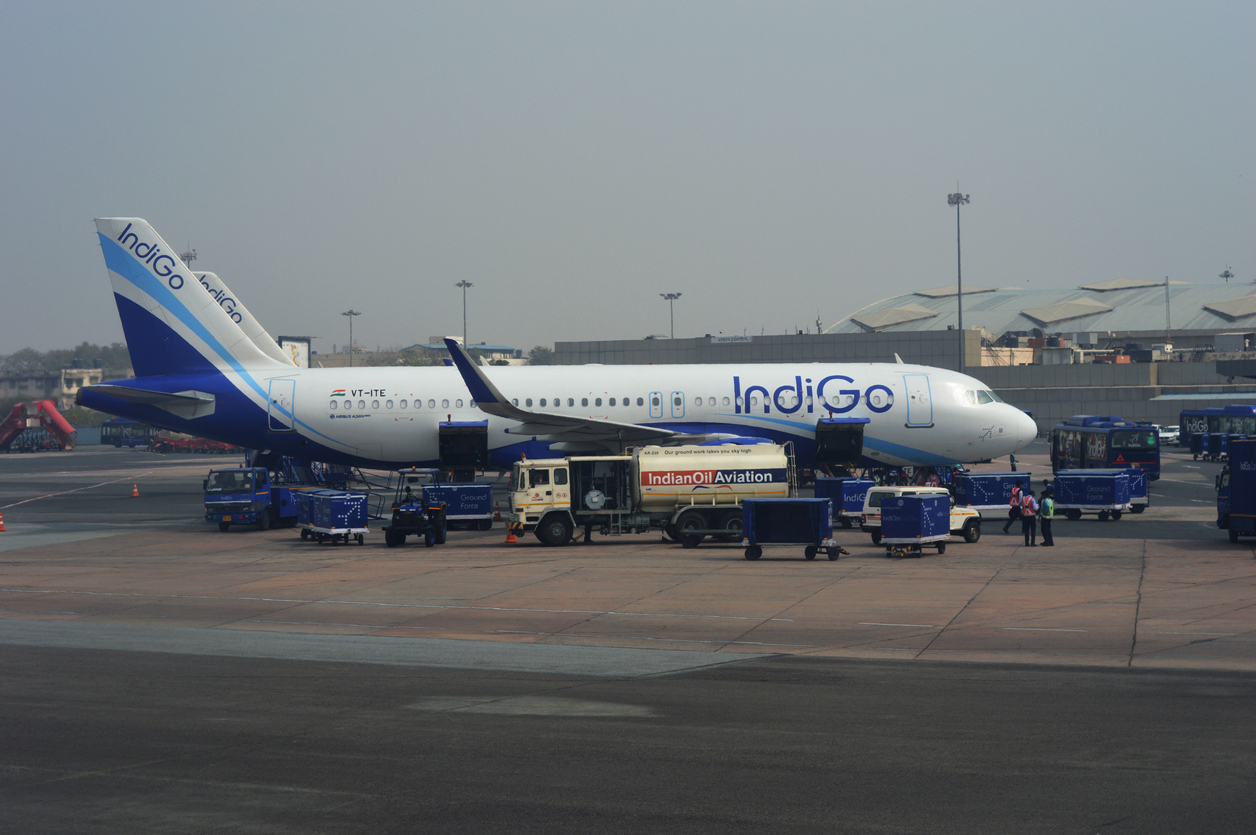 IndiGo's growing market share raises concerns of monopoly in Indian aviation
The recent edition of the Paris Air Show witnessed two Indian airlines, IndiGo and Air India, making headlines by signing record-breaking deals with aviation giants Airbus and Boeing. IndiGo secured its largest-ever order for 500 Airbus 320neo aircraft worth a staggering $50 billion, while Air India formalised agreements with Boeing and Airbus for a total of 470 planes. While these developments are undoubtedly positive for the industry, they also raise pertinent concerns that deserve our attention.
IndiGo's soaring market share, which surpassed 60 per cent after the grounding of Go First, has put the airline in a near-monopoly position. Every second ticket sold in India is now from IndiGo, and on specific routes, the majority of tickets are sold by this airline alone. In contrast, the next closest competitor, Air India, holds a mere 9.4 per cent market share. Even if we consider all the airlines under Tata Sons' portfolio, their combined market share amounts to around 18.2 per cent, less than one-third of IndiGo's dominance. Furthermore, IndiGo's fleet size of 300 aircraft is three times larger than Air India's, solidifying its position as the largest fleet owner in the country.
IndiGo's recent order has brought its total aircraft count to around 1,000, to be delivered over the next decade. This remarkable growth, achieved within just 18 years of operation, reflects the airline's well-executed fleet expansion strategy, keeping its fleet young and profitable. While other airlines in the country face turbulence, and some have even ceased operations, IndiGo's success is praiseworthy. Despite internal issues within its promoters, the airline has managed to maintain seamless operations and achieve impressive milestones, now boasting the largest fleet in India.
Also read: IndiGo places order for 500 Airbus aircraft, largest in aviation history
However, we must now consider how much more market share IndiGo will gain in the coming decade as it expands its fleet and explores new routes. India's aviation market penetration remains low, with only one aircraft per 20 lakh (2 million) people. Critics may argue that IndiGo's expansion will enhance connectivity and benefit the country, but this will inevitably lead to a further increase in the airline's market share.
Examining the recently released Directorate General of Civil Aviation (DGCA) figures reveals the extent of IndiGo's market dominance. Following Go First's suspension of operations in May, IndiGo witnessed the most significant increase, growing by 390 basis points in the same month. Its market share reached 61.43 per cent, up from 70 basis points in April, 90 basis points in March, and 130 basis points in February. This surge accounted for a substantial portion of Go First's market share, which shifted to IndiGo. Out of 1.32 crore (13.2 million) fliers, 81.10 lakh (8.11 million) passengers flew with IndiGo, granting the airline a market share of 61.43 per cent. The notable growth is mainly due to its already significant market share in the industry.
The second-largest airline in India, Air India, holds a mere 9.4 per cent share and will face the arduous task of expanding the market, as it will be increasingly challenging to divert passengers from IndiGo. Vistara and AirAsia India hold market shares of 9 per cent and 7.9 per cent, respectively, with marginal growth rates. Meanwhile, Akasa Air's market share increased by 4.8 per cent due to an 80 basis point rise. However, SpiceJet experienced a decline in market share, down to 5.4 per cent, a decrease of 40 basis points. It remains to be seen how long SpiceJet can sustain its operations as its market share continues to fall in a growing market.
Also read: Indian aviation is bleeding; it's time to roll out Open Skies Policy 2.0
For the rest of the players in the Indian aviation industry, catching up with IndiGo has become a challenging game. To expand their market shares, they must adopt more aggressive strategies than IndiGo, which is currently unfeasible. Consequently, many airlines may resort to "fare inversion" by reducing fares to match or undercut IndiGo's prices. However, this would place almost all airlines in a perilous situation. While the growing market share of IndiGo has not received significant attention from regulators, industry insiders, or other airlines, SpiceJet's chairman, Ajay Singh, raised this issue at an industry conference a few years ago without mentioning the airline. He emphasised that monopolies harmed businesses and called on the government to address the matter.
An even more significant concern arises when a single player, especially in the airline industry, achieves a near-monopoly status. This situation grants the player considerable pricing power, which can lead to the manipulation of airfares. With this pricing power, airlines may operate specific routes at a loss to eliminate competition. Moreover, reliance on a single airline can prove disastrous for all stakeholders if the airline suddenly collapses, as witnessed in the case of Jet Airways.
However, with power comes responsibility, and the onus of sustaining the profitability of airlines falls on the player with the largest market share. Unfortunately, this responsibility is seldom fulfilled. During aviation conferences, various suggestions have been made, such as limiting any airline's control of domestic airport slots to one-third. Multiple approaches can help maintain a balance in the industry. Still, the government must acknowledge the pitfalls of a single player dominating most of the market share for that to happen.
Also read: Domestic air travel in May surges 36% YoY; Go First loss is IndiGo's gain
While connectivity and increased market penetration are beneficial, it is equally vital to ensure a healthy competitive landscape that encourages innovation, fair pricing, and sustainable operations for the long-term benefit of all stakeholders involved.
Also read: Go First bankruptcy: 9 policy changes that can provide tailwinds to Indian aviation