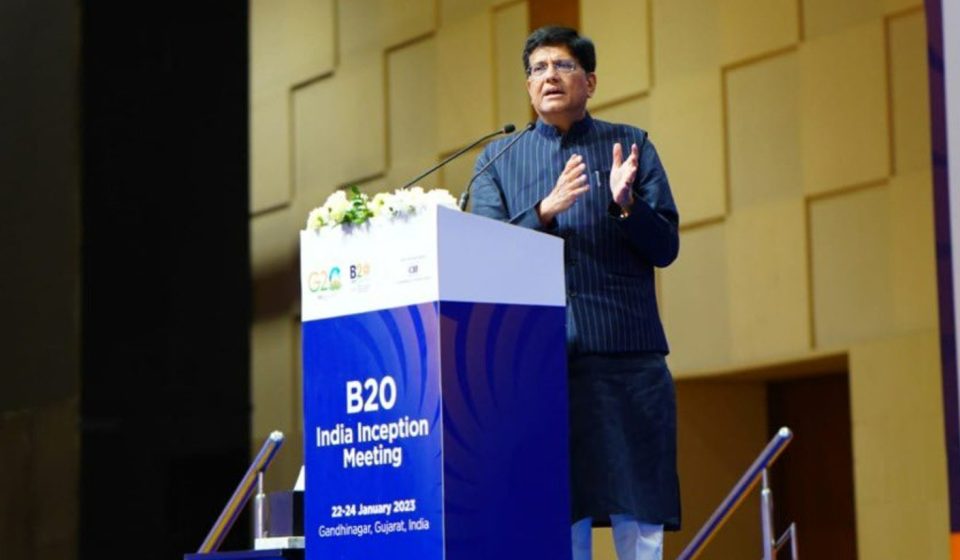 Apple looking to scale up production to 25% in India: Piyush Goyal
iPhone maker Apple is looking to scale up its manufacturing in India as the business environment is helping global firms make the country their base, Commerce and Industry Minister Piyush Goyal said on Monday (January 23).
He said that India offers a rule of law, and transparent government policies and business models which help it become a preferred destination for foreign investors.
Talking about success stories of certain foreign companies, he said Apple already has about 5-7% of its manufacturing in India. "If I am not mistaken, they are targeting to go up to 25 per cent of their manufacturing. They launched their most recent models from India, manufactured in India."
Also read: Apple launches Freeform, Apple Music Sing with iOS 16.2 release
The minister was speaking at the inaugural session of the B20 India Inception Meeting in Gandhinagar, Gujarat, which was organised by industry chamber CII.
Citing another example of a foreign company in the earth movers machine sector, the minister said that because of the competitiveness of India's manufacturing, that firm is supplying their products now to 110 countries at affordable competitive prices from India and also doing new launches.
In November 2022, Telecom and IT Minister Ashwini Vaishnaw had said that the biggest unit to manufacture Apple iPhone in India is coming up at Hosur near Bengaluru, which will employ around 60,000 people.
The big India opportunity.🇮🇳

Delighted to share with global businesses at the B20 India Inception meet, ways in which we can fuel global growth.

PM @NarendraModi ji's call for collaboration & cooperation to help businesses serve the world from India.

📹 https://t.co/lBOmFn3pbK pic.twitter.com/pka6JtgB3j

— Piyush Goyal (@PiyushGoyal) January 23, 2023
The company gets iPhones manufactured by electronics giants – Foxconn, Wistron and Pegatron in India.
When asked about the global economic uncertainties, he said that this would be a challenging year for the world.
Also read: Tata Group to open 100 exclusive Apple stores in India: Report
He said that inflation in several countries is very high but in such a situation also, India has managed prices.
During the tenure of this government so far, average inflation would be around 4.5%, he said adding earlier 10-12% of inflation was common.
At a time when developed economies are facing slow down, the Indian economy is emerging as one of the fastest growing in the world due to steps taken by the Modi government, Goyal said.
On increasing interest rates in the country, he said that the rates have increased recently due to the situation arising out of the Covid-19 pandemic and war between Ukraine and Russia.
Also read: 'Real-life photos' app BeReal, genealogy app MacFamilyTree 10 among Apple's top picks of 2022
"We believe that every strong step that we have taken to control inflation, RBI would keep that in mind and take steps," he said.
He further said that huge investment opportunities are there in the country.
"There is no other market in the world as large as the India opportunity," he said.
"Hope businesses adopt a sustainable future in their practices & together we will draw up an agenda and use the B20 in India to look at how responsible businesses can raise the bar," he added.
Four 'I's powering India's growth pic.twitter.com/JIdE1BfgAs

— Piyush Goyal (@PiyushGoyal) January 23, 2023