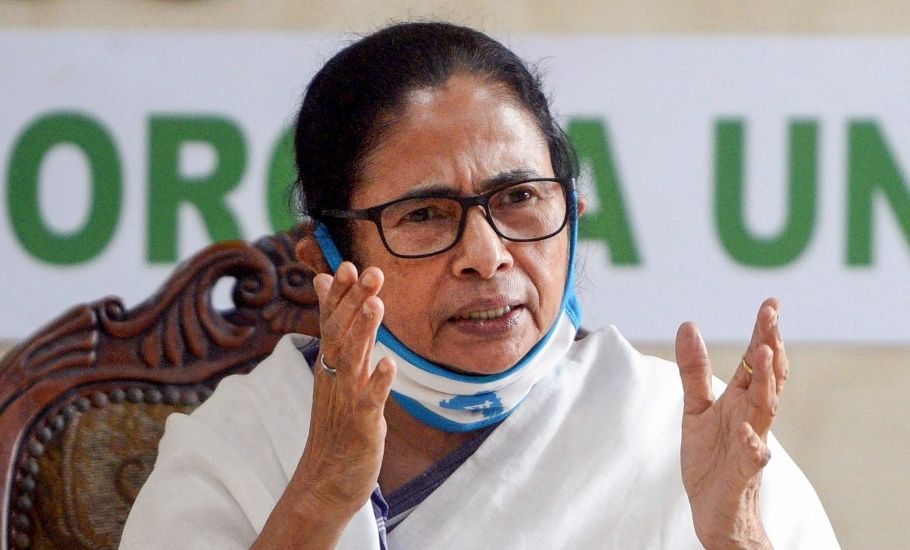 Trinamool leader and West Bengal Chief Minister Mamata Banerjee hit out at Prime Minister Narendra Modi for his vitriolic attacks on her government and governance.
Addressing a rally in Kolkata on Monday (March 8), she said Modi and Union home minister Amit Shah are "spreading lies and canards" against the Bengal government.
The CM, who hopes to return to power after the Assembly elections, termed Shah and Modi as "two syndicate ministers who come to Bengal and lie."
On Modi's remark at a recent rally in Kolkata that women feel unsafe in Bengal, Mamata said: "I want to ask him (Modi), if Bengal was unsafe, how come women roam around at 12 in the night or even 4 am and work? I respect the chair of a Prime Minister, but it is surprising to see a Prime Minister lie," she said.
Mamata quoted media reports to suggest that Gujarat, the home state of both Modi and Shah, has witnessed four rapes and two killings every day in the last two years.
Referring to the Modi's picture appearing on COVID-19 vaccination certificates, Banerjee said, "The day is not far when the country will be named after Narendra Modi." The election commission recently ordered that the prime minister's picture be removed from the certificate in states going to assembly polls.
Also read: Mamata protests LPG price hike in Siliguri, questions PM Modi
"The prime minister has named a stadium after him. He has put his photographs on COVID-19 vaccination certificates. A day will come when the country will be named after him," Banerjee said.
The Trinamool leader said she is confident of returning as the CM. "The fight is between me and the BJP in all the 294 seats," she added.
Also read: Modi promises 'Ashol Poriborton', teases Mamata over Nandigram seat
The election in West Bengal will be held in eight phases from March 27. The results will be declared on May 2.