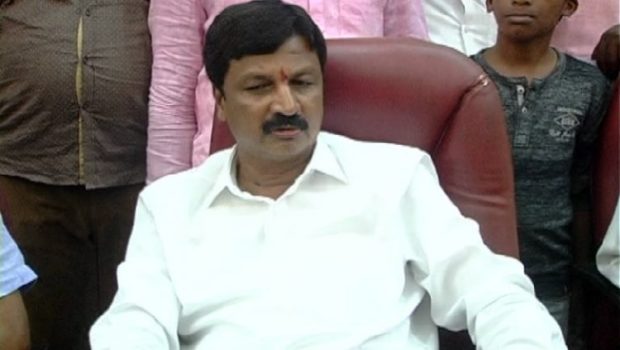 Activist Dinesh Kallahalli, who filed a case against former Karnataka minister Ramesh Jarkiholi alleging that he sexually abused a woman, has claimed that he has sex CDs featuring three more senior politicians.
Jarkiholi resigned on Wednesday a day after a CD allegedly involving him and an unidentified woman was played by local TV channels. Kalahalli had filed a complaint with the Bengaluru police alleging coercion and "sexual harassment" by Jarkiholi.
On Thursday the activist claimed he had CDs of three more politicians – one cabinet minister and two leaders in senior government positions.
Also read: Karnataka Minister Ramesh Jarkiholi caught in sex tape scandal
Kallahalli did not reveal the names and political affiliations of the three.
Interacting with the media, the activist said he would speak to his lawyers before releasing the CDs at an "appropriate" time.
Appreciating the CM's effort in accepting the minister's resignation, the activist brushed aside allegations that he's liked to Congress leaders.
Meanwhile, a counter-complaint has been lodged against the activist for filing the complaint against the minister and allegedly leaking the video.
Also read: Jarkiholi brothers: The famous 5 with deep roots in Karnataka politics
A man named Pattegowda, who belongs to a pro-Kannada outfit, complained to Bengaluru police on March 3 questioning the motives of the activist. "By leaking the video on social media platforms and to news channels, he has taken away the personal liberty of the minister. It appears to be a targeted attack. The police should investigate the role of Kallahalli," he said.
But in an interview with a regional TV channel, Kallahalli said he did not leak the video, and only gave audio and video evidence to the police.
Meanwhile, Kallahalli, who was summoned by the police to appear before them in connection with the case on Thursday (March 4), failed to do so, claiming he had received threats.
The activist lodged a fresh complaint on Wednesday saying there was a threat to his life and his family members. He claimed to have received threatening calls and noticed unknown people roaming outside his house.
"Although I am getting threat calls, I will not succumb. I could not appear before the police as there's a threat to my life. I have evidence against three more people, which will shake up the Karnataka political landscape," Kallahalli told the media.