(The Federal travels with 61 Bangladeshis who were detained by Bengaluru police in raids on October 26, and are now being ferried to Kolkata to be deported to Bangladesh. The Federal, in a series of stories in October and November, had reported how Muslim Bangladeshi rag pickers, who have been the backbone of the waste segregation industry in Karnataka for years, were treated as soft targets by the BJP government to send out its message against illegal immigrants.)
(The train in which they are travelling has reached Howrah. Whether the Bangladeshis will be dropped at the Petrapole-Benapole [India-Bangladesh] border or not could not be confirmed.)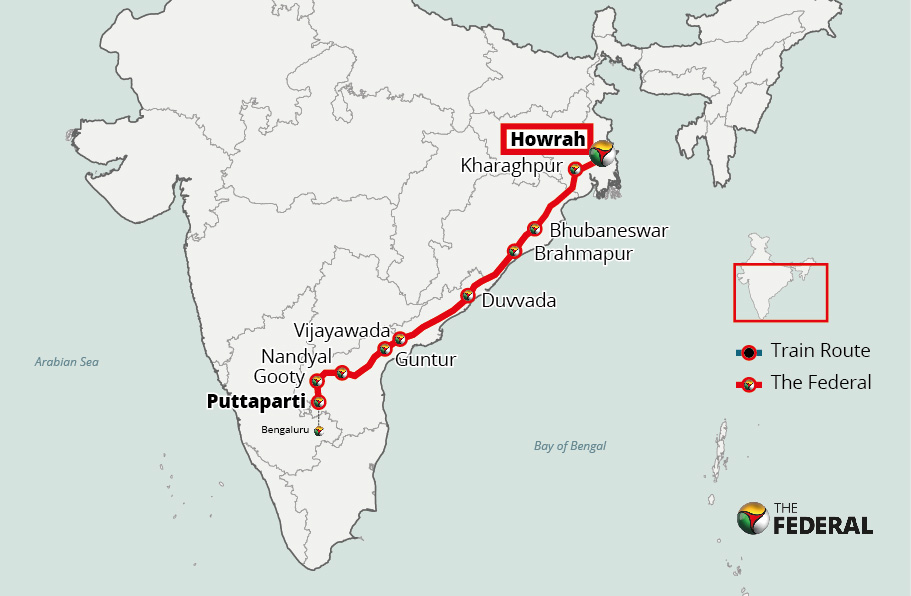 Protests erupted as the train entered the Howrah station. Activists raised slogans, saying this was an illegal, inhuman way of deportation. "We will not allow this," they said, asking why the state government allowed this.
There is still no official word on exactly what procedure will be followed to deport the undocumented Bangladeshi labourers and their families who were detained in police raids across Bengaluru on October 26.
The Bangladeshis are tense. They've picked up a rumour that they will be put in a detention camp along the border. There's nobody to set the record straight.
Also read: 61 Bangladeshi waste pickers begin their journey for deportation
The labourers asked the police sentries about how they will be handed over to Bangladeshi authorities multiple times but received no answer. The junior police officer who is in charge of the team, guarding the quarantined coach in which they are travelling, is equally stoic to The Federal. "I am not allowed to speak to the media," he says every time he's asked about what his instructions are.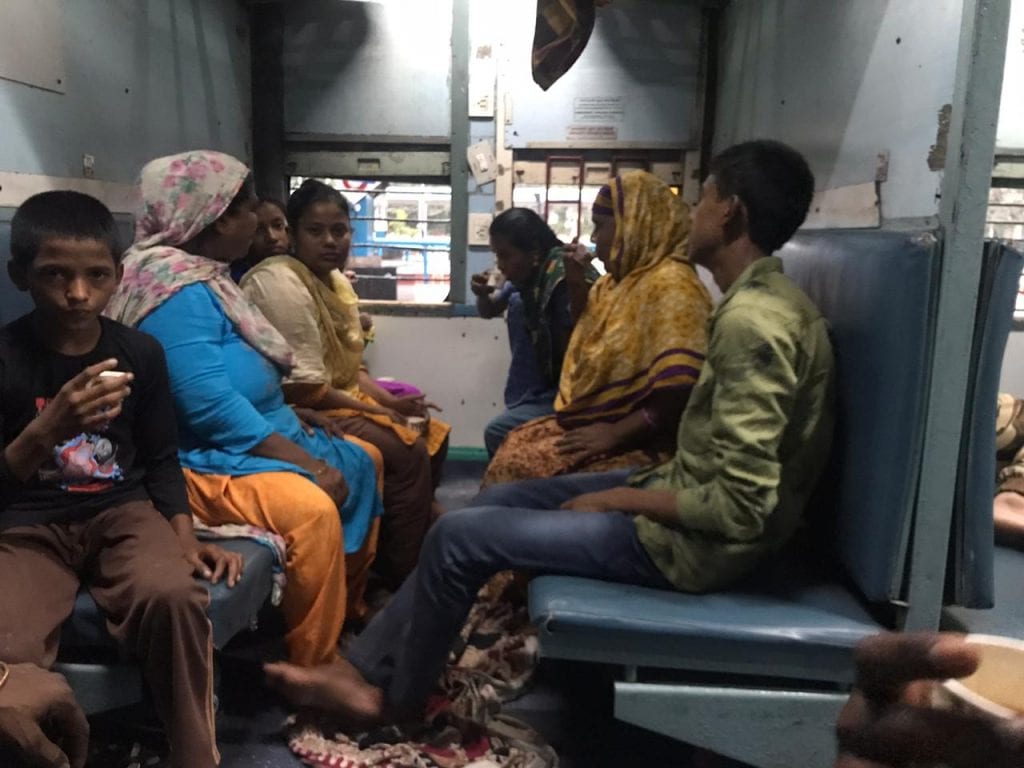 In the last few years, the Petrapole-Benapole border checkpoint near Bongaon in North 24 paraganas district has been the preferred route for deporting undocumented Bangladeshis who are being nabbed in raids across India since the BJP came to power.
There have been occasions in the past where migrants who were pushed back by Indian authorities were not accepted by Bangladesh. There is, however, a greater understanding between the border authorities now. The Indian authorities reportedly contact their counterparts in Bangladesh before deporting people.
Also read: All know we are here, why the drama? ask arrested Bangladeshis in B'luru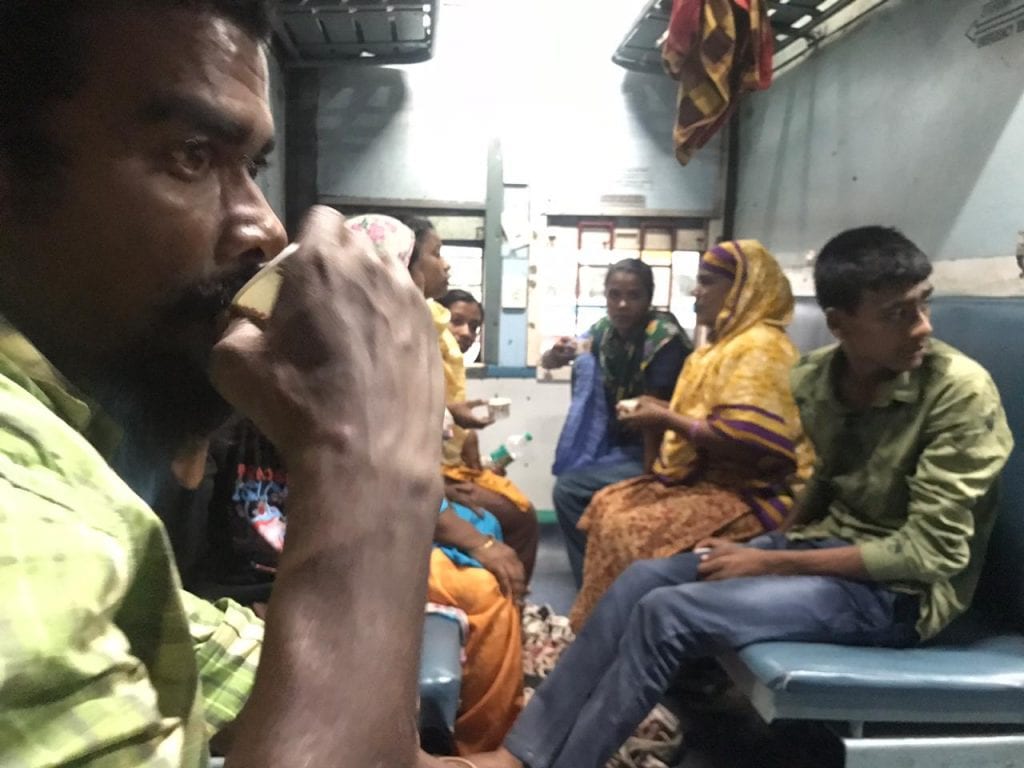 According to journalists in Kolkata, the Border Security Force (BSF) and West Bengal police are being very secretive about the Bangladeshi workers who are being transported by the Bangalore police. They suspect they will be frisked away at a station before Howrah to avoid the media glare.
After several requests, The Federal was given permission by the police sentries to speak to the Bangladeshis at Vijayawada station.
Despite the uncertainty, the detainees were in visibly better shape than they were at the shelter in Bengaluru where they were kept for 26 days. They were happier with the food provided on the train and said that the sentries have bought them tea many times.
Also read: Police step up crack down on illegal Bangladeshi immigrants
Some of them had phones too, analog ones. They said their smart phones have not been returned by the police.
The women were worried about a Bangladeshi woman who was left behind in the state-run women's shelter in Bengaluru. "Roshanara…Dada (brother) Roshanara," they kept shouting out from inside the compartment.
Roshanara was not picked up in the October 26 raids but much earlier. The exact time of pick up could not be confirmed.
Also read: 60 suspected Bangladeshi labourers held in Bengaluru raids
When The Federal visited the shelter, she tried to break through the others and say something. However, it was mostly incoherent. On that occasion, the sentries at the shelter had prevented The Federal from speaking to her. The only thing The Federal got then was her name as she shouted it out. "Aami Roshanara (I am Roshanara) Aamake bachao (Save me)."
While meeting the detainees at the Vijayawada station, one of the women passed on a crumpled letter written by Roshanara. "She will go mad or kill herself. Do something," the woman who passed on the letter said. "Save Roshanara."