When Sreekumar Menon, a well-known Malayalam ad filmmaker-turned-feature film director approached the renowned Malayalam author MT Vasudevan Nair for making a film on his celebrated novel Randamoozham (Second Chance), it immediately made headlines.
For the ad filmmaker was quite well known, having worked with film stars across industries and having created impactful works for Kalyan Jewellers and Manappuram Finance.
Randamoozham was MT's (as the author is popularly known) most popular work. Published in 1984, the novel revisits the epic Mahabharata focussing on Bhima, the second of the five Pandava brothers, in a realistic manner sans spiritual twists. The novel had won the Vayalar Award that is given to the best work of fiction in Malayalam, the very next year. Following this, it was translated into many Indian languages, including in Tamil as Irandam Idam (Second Place) by noted translator Kurinjivelan.
Advertisement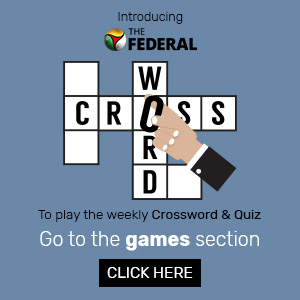 Although the film was announced in 2017, Menon, it was said, had met MT in 2014 itself, and the duo had signed a contract then, to adapt the novel for the big screen.
Menon was looking to cast ace Malayalam actor Mohanlal as Bhima. The buzz was that the film would be made at a cost of ₹1,000 crore and it would be made in two parts (on the lines of Baahubali). The first part was to release in 2020.
But for reasons unknown, the film was shelved and Menon has reportedly not even started work. In the meantime, he released his debut feature Odiyan, starring Mohanlal in 2018 which opened to mixed reviews and went on to gross one of the highest revenues.
A visibly upset MT took Menon to court demanding his script back. Menon sought mediation but was sent back to the Kozhikode Munsif Court, but got a stay on the proceedings from the Supreme Court.
MT's last, not to be?
Madath Theppekaattu Vasudevan Nair is one of the most unique voices of Malayalam literary world, reverberating across generations and geographies. His first novel Naalukettu (Ancestral Home) won him the Sahitya Akademi Award in 1958. He was only 23 at that time.
He is also a successful screenwriter, having won the National Award for Best Screenplay four times for Oru Vadakkan Veeragatha (1989), Kadavu (1991), Sadayam (1992) and Parinayam (1994). In 1995, he was conferred the Jnanpith, the highest Indian award given to a writer.
At 86, his life would have come a full circle had Randamoozham hit the screens. But that was not to be. As he waits for a court move, MT is in a catch-22 situation as he cannot give the script to somebody else or get Sreekumar Menon to work on it.
Back in 2011, another noted Mollywood director Hariharan too had announced his plans to adapt Randamoozham for the big screen, but that also did not materialise.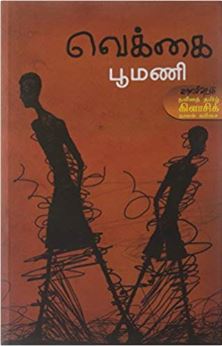 Left in the lurch
A similar trend exists in the Tamil industry too. The famous Ponniyin Selvan by writer Kalki Krishnamurthy has been the dream of many filmmakers and stars.
First serialised in the magazine Kalki, it received such a tremendous response that the then superstar MG Ramachandran (MGR) dreamed of a film adaptation in 1958. He even bought the film rights for ₹10,000 (roughly ₹8.17 lakh in 2020). But it did not work out. Kalki had unfortunately died in 1954. In the 90s, Kamal Hassan too tried in vain.
Noted filmmaker Mani Ratnam had jumped onto the bandwagon and written a screenplay in the 90s and this was verified by writer Sujatha Rangarajan. But the project was shelved due to budget constraints. After many years, the novel is finally seeing the light of the day, with Mani Ratnam charioting the magnum opus.
"Even Poomani's Vekkai (Heat), which was adapted as Asuran (Demon) starring Dhanush, had been shelved for many years. Before Vetri Maran, many other directors had reportedly got in touch with the writer and promised to make a film on it. But all in vain," says Mankuthirai, a poet based in Chennai, who himself was a victim of false promises.
"A few years ago, an assistant director working with a well-known director told me that he was going to adapt one of my short stories Vemba as his debut film. Years have passed and I don't know what happened," he says.
Mankuthirai recalls that writer Ki. Rajanarayanan (popularly known as Ki. Ra) had once written that the son of a great film director was showing interest in adapting his novel Gopallapurathu Makkal. "But that person never made the film."
That novel was first serialised in Ananda Vikatan magazine for 34 weeks and also earned the author the Sahitya Akademi Award in 1991.
It was reported that actor Dhanush was keen on turning one of the novels of writer Balakumaran, who has also penned dialogues for many films. But almost a decade after the rights were bought for a good amount, nothing has come of it.
However, there are two works in Tamil that have set examples of how Tamil film industry deals with Tamil litterateurs. Kuttrapparambarai, a novel penned by Vela Ramamoorthy, has been in the talks for two decades to be made into a film. Initially published as a series titled Koottaanchoru in Junior Vikatan magazine in 2001, the novel was renamed as Kuttrapparambarai.
Director Bharathiraaja always said that adapting the novel into a film was his dream. But in 2016, director Bala also entered the fray for the novel's adaptation. But neither made any start.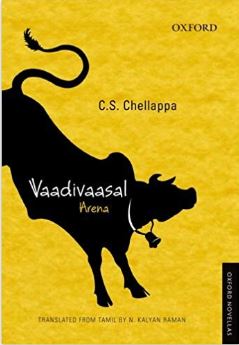 Vela Ramamoorthy says it's a shame for the writer. Stating that Tamil films are capital intensive, he observes that litterateurs are not needed here.
"Writers here can be made silent by throwing some money. But that is not the case in Malayalam. There, people stand with MT," he says.
Recently, Vetri Maran announced he would be adapting the novel Ajnabi written by Meeran Mitheen as his next film. While the news helped a sudden increase in the book's sales, soon he announced that he would work on another novel Vaadivaasal (by CS Chellappa) instead, which revolves around Jallikattu, the Tamil Nadu's traditional bull-taming sport.
"The first time I heard the news, I was really happy. The groundwork for the film adaptation had started. But finally, the market decides everything. It is the director's decision to include any additions or reject anything or not to adapt a literary work. It is wrong to find fault with them," says Meeran Mitheen.
Lack of discussion
Devi Bharathi, a writer who has worked in films, says there is a lack of discussion between writers and filmmakers in Tamil Nadu and that is the reason for the inability in film adaptations and misunderstandings.
"There are a lot of novels in Tamil which have commercial elements that are suitable for adapting into a film. But a novel like Ponniyin Selvan itself is getting adapted into film only now. Filmmakers often bend the story, change the characters' names. They do it by themselves. They never have a discussion with the concerned writer. Because of this, even a good novel turns into a bad film. The novel loses its true self on the silver screen," he says, adding that 'Asuran' is a recent example.
In the past, directors like Bharathiraaja had separate writers like R Selvaraj for writing scripts. The directors then concentrated only on direction. But now, a director likes to don all the four caps — story, screenplay, dialogues and direction. That is why the scripts are often weaker in Tamil films, says Bharathi.
"It is true that some of the writers like Jeyamohan, S Ramakrishnan are working in Tamil films now. But filmmakers are not ready to adapt their works into films. The writers are used only for writing dialogues," he adds.
Another complaint of his is that in Tamil film industry, the rights of a novel are not bought properly. Most of the rights are transferred word of mouth and that paves a way for cheating a writer, feels Bharathi.