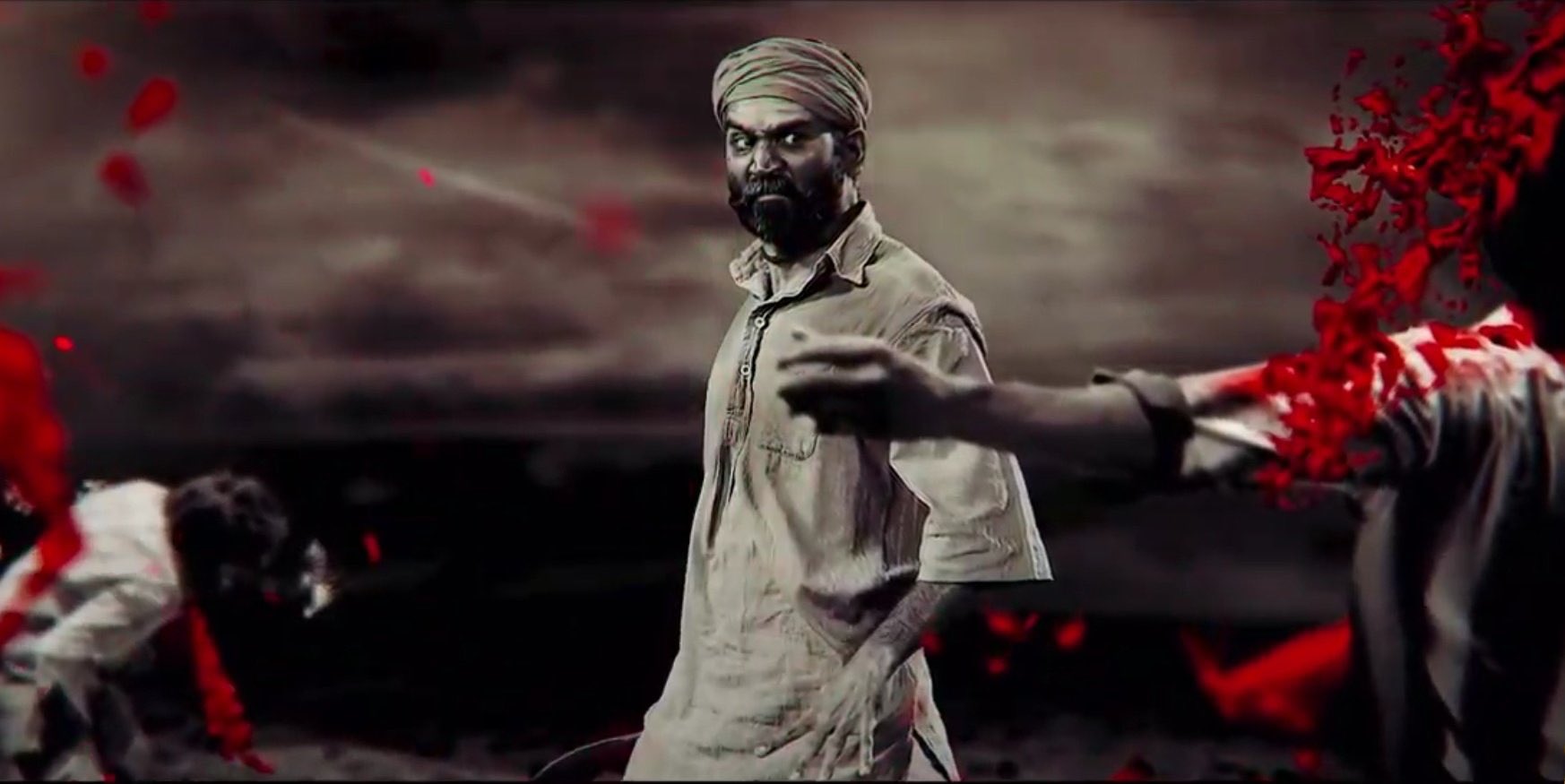 Look closely, politically charged 'Asuran' isn't just another film adaptation
As you may already know, reading a novel and watching a film appeal to different senses. While the former energises the mind, the latter enters the mindscape through visuals and sounds. Asuran, which has been adapted from Poomani's novel Vekkai, isn't a page-by-page reproduction from one medium to another. Filmmaker Vetri Maaran takes many diversions to land on the target, but he doesn't bypass the novel's purpose, and, for that he should be applauded.
I read Vekkai just before the film hit the theatres earlier this month, and I'm glad that I did it. It is one of the best works in Indian literature whose themes will ripple across the linguistic borders of the nation, in the decades to come (though it was written in 1982, it has been translated into English only this year). If Poomani throws the readers in the middle of forests, cemeteries, and villages with just two characters, Vetri Maaran drags viewers to the middle of a feud between the affluent upper-classes and the poverty-stricken classes. I don't mean that there aren't other characters in the novel; it's just that they're present in the background as part of the teenager's (Chidambaram, played by Ken Karunas in the movie) tale. Vetri Maaran, on the other hand, has developed an entire flashback episode with new characters and struggles to show why vekkai (meaning heat) has turned into asuran (meaning demon).
By transforming the tale of a revenge saga, told through the eyes of an adolescent narrator, into a visual tale that unfolds through the tensions faced by its protagonist, Asuran joins the club of popular art forms, mostly films that promote the causes of dalits.
Also read: A brother's revenge: Vetri Maaran's 'Asuran' to hit screens on October 4
The father (Sivasamy, played by Dhanush in the film) isn't a fighter who can put around a dozen men to the ground in a matter of minutes in Poomani's vision. He's simply a tired middle-aged man who dotes on his younger son. The duo roam around the unpopulated areas of forests and mountains for a few days, in which their thoughts and conversations usually centre on the idea of having enough food before going to bed and being alert since they've nobody else to count on if the men from Vadakkooran's (one of the antagonists) village attack them.
The scene where Sivasamy tells Chidambaram not to get closer to him in Asuran, while he's asleep, and to throw a tiny pebble at him instead, to wake him up jumps right out of the author's words. Sivasamy has an aruval (billhook), so, if anybody goes near him, he'll blindly swing it at his opponent. There's no time to scan the people that approach him for familiarity in such trying circumstances. Similarly, the scene where Chidambaram buys his little sister savories from a petty shop is reminiscent of the bond that he shares with her in Poomani's original imagination.
The one main character that's missing in Vetri Maaran's cinematic version, though, is that of the athai's (Chidambaram's aunt). The director in an interview had revealed that he felt that Chidambaram's mother (played by Manju Warrier) could encompass the qualities of two women, and hence eliminated her. If you can't learn about Murugesan's (Pasupathy) background from the movie, you can blame the director. Murugesan doesn't have a wife, or children; he doesn't have any individual goals that he wants to pursue either. Vetri Maaran has cut down Murugesan's family-life to size-zero to focus on all the cruelty that befalls Sivasamy alone.
Screen adaptations need not follow the highs, pauses, and lows of their source-texts, as visual mediums are beasts that come with their own set of rules. If Vekkai were made into a movie with all of its inherent emotions intact, it'd have become a parallel film, where Dhanush would have played the second most important character – the first is of course, Chidambaram who doesn't witness his older brother get murdered in the novel, but still gathers the courage to take revenge against Vadakkooran's men. And there would have been no action scenes and scintillating background score. Do you now see the shift in the voice of narration?
Moreover, Vetri Maaran himself is a vocal filmmaker who doesn't try to wriggle free from the grime of politics. In Asuran, the message is in the dialogue that Sivasamy tells Chidambaram in the climax, "If we own farmlands, they will seize it. If we carry money, they will snatch it. But they can never take away education from us!" These lines are obviously not a part of Vekkai, but this is the extra full stop that Vetri Maaran wants to bid goodbye to the viewers with!