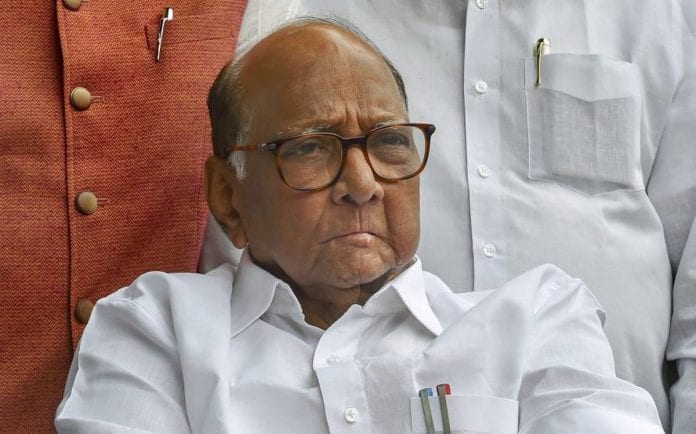 A day after withdrawing his decision to give up the Nationalist Congress Party (NCP) president's post, Sharad Pawar said on Saturday (May 6) that he would play a role in bringing together opposition parties ahead of the 2024 Lok Sabha elections.
Speaking to the media in his hometown Baramati in Maharashtra's Pune district, Pawar said he would play his part by creating a "common minimum" programme.
"Over the next 10-11 months, elections will take place in many places…..Leaders like Nitish Kumar, Arvind Kejriwal, Chandrashekar Rao, Mamata Banerjee are trying to unite the Opposition," he told reporters.
"I will participate in bringing the Opposition together by creating a common minimum programme," Pawar added.
Also read: Pawar rescinds his decision to quit as NCP chief; buzz on 'missing' Ajit Pawar
On Ajit Pawar
Asked about rumours surrounding the plans of senior NCP leader and his nephew Ajit Pawar, he said, "An atmosphere of confusion is being created regarding Ajit Pawar. There were talks that he would join the BJP, but has anything happened?"
The NCP chief further said that Ajit Pawar is someone who loves to work on the ground, and there was no truth to the speculation about him.
Earlier in the day, Pawar was welcomed by local NCP office-bearers amid slogan-shouting by workers on his arrival in Baramati. He will meet local NCP leaders and workers before heading to Solapur, party sources said.
Also read: Sharad Pawar recounts Congress's arrogance while forming MVA in Maharashtra
A decision and retreat
On Friday, the 82-year-old leader withdrew his decision to step down as NCP president, three days after the surprise announcement that had put a question mark on the opposition unity efforts ahead of the 2024 Lok Sabha polls.
The veteran leader, who is known for his deft political manoeuvring, said leaders of various political parties across the country had requested him to continue as NCP president.
He could not disrespect the sentiments of his colleagues and party workers who insisted that he withdraw his decision, he said.
(With agency inputs)