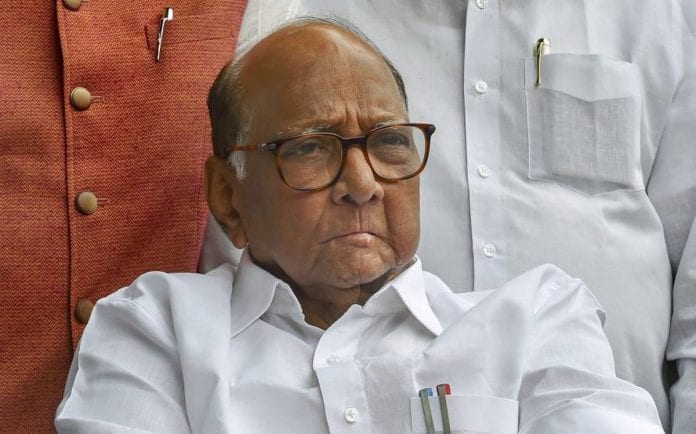 According to NCP leader Sharad Pawar, during the formation of the Maha Vikas Aghadi (MVA) alliance, the Congress displayed an attitude that reflected its awareness of its national party status, especially when dealing with other parties.
In an updated version of his Marathi autobiography Lok Majhe Sangati (People Accompany Me) which focuses on events post 2015, Pawar accused Congress leaders of stubbornness when discussions were on to form the MVA government.
Also Read: Wily NCP chief keeps everyone guessing with his 'Pawar Play'
The unlikely alliance of the Congress, NCP and Shiv Sena came into existence after the Sena fell out with the BJP post 2019 Assembly elections in Maharashtra.
Congress is undoubtedly central to the opposition unity. But when it comes to reconciling with other parties and giving them importance, it suddenly realises its nationwide strength. This is my observation, Pawar wrote in the book, launched here on Tuesday.
He later flagged this "arrogant attitude" of the Congress in an interview where he compared the Grand Old Party to a landlord who has lost his lands and cannot maintain his mansion but keeps boasting about past glory, he said.
Also Read: Ajit Pawar capable of becoming Maharashtra CM, says Shiv Sena (UBT) leader Sanjay Raut
The Congress's attitude during the talks, which eventually led to the formation of the MVA, tested his patience, and at one point he even felt that the parleys could not continue, Pawar wrote.
The NCP leader also said the Congress had contested the 2019 Assembly polls with a defeatist mentality, but his and the NCPs aggressive campaign helped the party increase its tally slightly.
(With agency inputs)