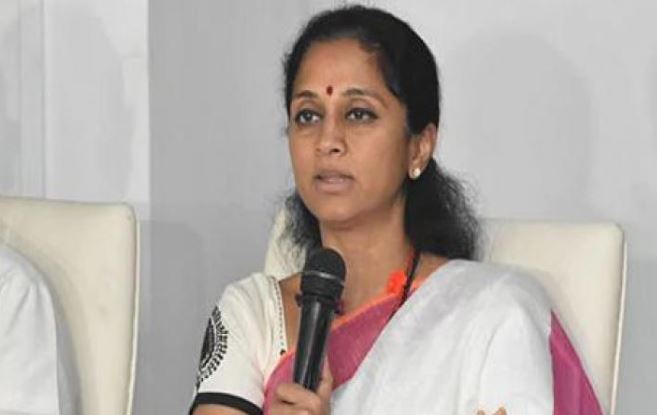 NCP MP Supriya Sule has warned of two political "blasts" in the next 15 days – one in Delhi and another in Maharashtra – while rejecting speculations about party leader Ajit Pawar's switchover to the BJP.
She made the comments on Tuesday when the media asked her in Pune about Vanchit Bahujan Aghadi chief Prakash Ambedkar's statement that there will be (political) "bomb blasts" over the next fortnight in Maharashtra.
Also read: Will quit Maha govt if Ajit Pawar joins BJP with NCP faction: Shiv Sena (Shinde)
"There will be one in Delhi and the other in the state," Sule, who is the daughter of NCP chief Sharad Pawar, said.
Notably, Ajit, the nephew of Pawar, on Tuesday said he would work for his party till he was alive and scotched speculation that he and some MLAs loyal to him might align with the ruling BJP.
Ajit Pawar
Asked about Ajit's next political move, Sule said: "What has happened is that for any development, my brother (Ajit Pawar) is held responsible. Everybody talks about a coin that is in demand in the market."
Also read: 'We will remain with NCP', says Ajit Pawar amid rumours of his defection
On claims about some NCP MLAs being "not reachable", she said not being in the range of mobile telephone does not mean a person was not reachable.
Sule said Pawar, Ajit and NCP state chief Jayant Patil were available to all the party MLAS round-the-clock and that she also speaks to the legislators.
Also read: Maharashtra: Ajit Pawar mocks publicity around CM Shinde's Ayodhya visit
"If anyone is disgruntled, we would come to know about it. If there is a shred of truth in your reports and I come to know from you (media) that certain MLAs are disgruntled, I will definitely talk to them," she added.
(With agency inputs)