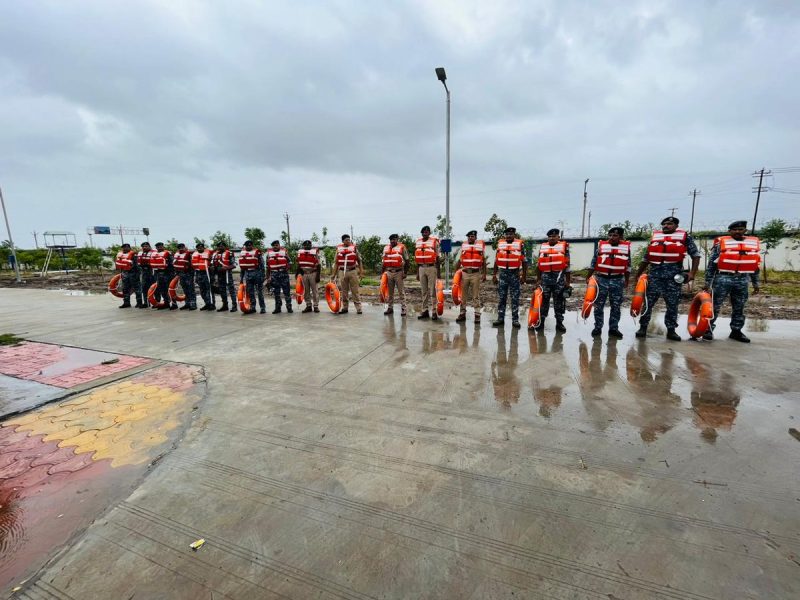 Biparjoy longest-duration cyclone in 46 years: IMD
Cyclone Biparjoy, which wreaked havoc in Gujarat earlier this month, was the longest-duration cyclonic storm in the northern Indian Ocean since 1977, the India Meteorological Department (IMD) said on Monday (June 26).
Biparjoy, the first cyclonic storm over the Arabian Sea this year, originated over the southeast Arabian Sea on June 6 and had landfall over Saurashtra and Kutch on June 15 before weakening into a depression on June 18.
The cyclonic storm had a total life of 13 days and three hours (depression to depression), more than double the average life of severe cyclonic storms of six days and three hours over the Arabian Sea, the IMD said in a report on Biparjoy.
In photos | Uprooted trees, flooded roads: Biparjoy leaves coastal Gujarat in tatters
The longest duration cyclone over the north Indian Ocean had developed over the Bay of Bengal and weakened over the Arabian Sea between November 8-23, 1977 with a life period of 14 days and six hours.
In recent years, extremely severe cyclonic storm Kyarr (October 2019) over the Arabian Sea had a life period of nine days and 15 hours, while very severe cyclonic storm Gaja (November 2018) over the Bay of Bengal had a life period of nine days and 15 hours.
Biparjoy also changed tracks nine times in its 2,525-km run making it difficult for meteorologists to predict the path of the cyclone. It had also intensified into an extremely severe cyclonic storm on June 11, but weakened to a very severe cyclonic storm (VSCS) by landfall four days later.
Watch: Cyclone Biparjoy leaves a trail of destruction in Gujarat
The weather office said Biparjoy moved very slowly during its lifetime with an average 12-hourly translational speed of 7.7 km per hour against the average speed for the VSCS category during monsoon season over the Arabian Sea of about 15 km per hour based on data during 1990-2013.
The weather system intensified rapidly in the genesis and growing stage on June 6-7, but later fluctuated diurnally.
"The convective clouds associated with the system showed large diurnal variations, picking up intensity twice in the afternoon and early hours," the IMD said.
Also read: Rajasthan: Cyclone Biparjoy shatters Ajmer city's 105-year rain record
Alerts were issued through over 32.67 crore SMSes using the Sachet protocol of the National Disaster Management Authority to different users in the coastal districts of various states along the west coast.
As many as 5.63 crore SMSes were also sent to fishermen through INCOIS (Indian National Centre for Ocean Information Services) and 2.7 lakh SMSes to registered users mainly general public in coastal states and central and state-level disaster managers.
Biparjoy was monitored with the help of available satellite observations from INSAT-3D and 3DR, SCAT SAT, ASCAT, microwave imageries, available ships & buoy observations in the region, Doppler Weather Radar (DWR) at Bhuj and Jaipur, the IMD said.
Also read: They braved Cyclone Biparjoy and stayed at home on Gujarat coast