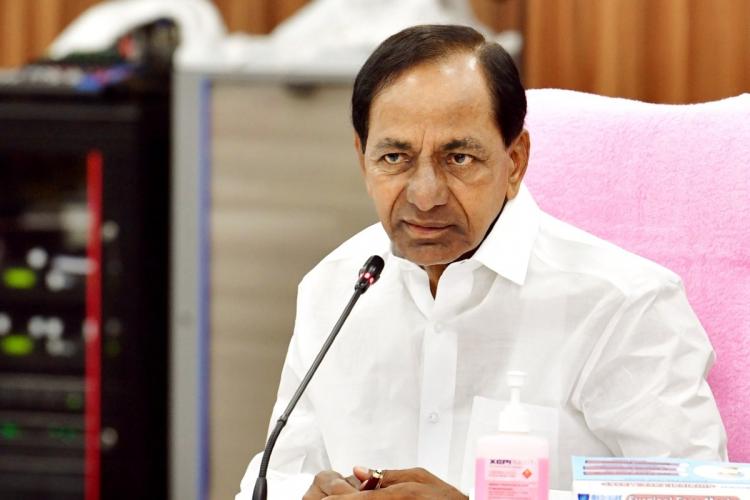 KCR attacks PM Modi, says India under 'undeclared Emergency'
Telangana Chief Minister K Chandrashekar Rao (KCR) on Sunday (July 10) hit out Prime Minister Narendra Modi and the BJP government at the Centre and said there is an "undeclared Emergency" in the country under Modi's rule.
KCR described Modi as the "weakest and inefficient" Prime Minister ever in the country and added that there is a need for a "double-engine non-BJP government" at the Centre.
Speaking to reporters in Hyderabad, Rao said former Prime Minister Indira Gandhi was bold enough to declare an Emergency in the 1970s, whereas there is an "undeclared Emergency" in the country under Modi's rule, according to a PTI report.
Also read: 'Mann Ki Baat': PM Modi recalls Emergency; lauds Neeraj Chopra, Mithali Raj
Alleging that the BJP-led NDA government is corrupt, he said the government at the Centre would be replaced and there would be inquiry on the 'misdeeds' such as coal import pressure on States.
"Narendra Modi government should go and a non-BJP government should come. It is our slogan… Now, the people should decide as to which double-engine should come, whether it should be BJP double-engine or non-BJP double-engine. The facts and figures clearly say that the country requires a non-BJP double-engine government. Not BJP double-engine government. Yes. It is established," he said, emphasising that non-BJP State governments are more progressive than the BJP-ruled ones.
KCR stated that he does not have any personal enmity with Modi.
Also read: Why KCR abandoned federal front mission to unite Opposition
"I am saying this and will say. There was no such weak and inefficient Prime Minister like Modi…during the Congress rule, there was brain-drain. Now, with your government policies, there is a capital-drain, resulting in depleting forex reserves," he said.
Alleging that several companies are withdrawing their investments from the country, KCR said, "Make in India" is a big failure as the country even now imports kites and national flags from China.
He opined that the NDA government should have consulted other parties and taken them into confidence before finalising schemes such as "Agnipath," an army recruitment scheme.
"They say we need a younger generation in the army. Even our country needs a young Prime Minister," he said.
Also read: BJP releases 'Telangana Declaration'; attacks KCR-led TRS' dynastic rule
KCR played a video clip before reporters, in which Modi, when he was Chief Minister of Gujarat, blamed the then UPA government at the Centre for the sliding value of the rupee against the dollar.
Fall in GDP, rise in inflation, depreciation of rupee value, rise in prices of gas, petrol, diesel and other price rises, unemployment shooting up to 8.3% are all exposing the inefficiency of the BJP government, he alleged.
(With inputs from agencies)