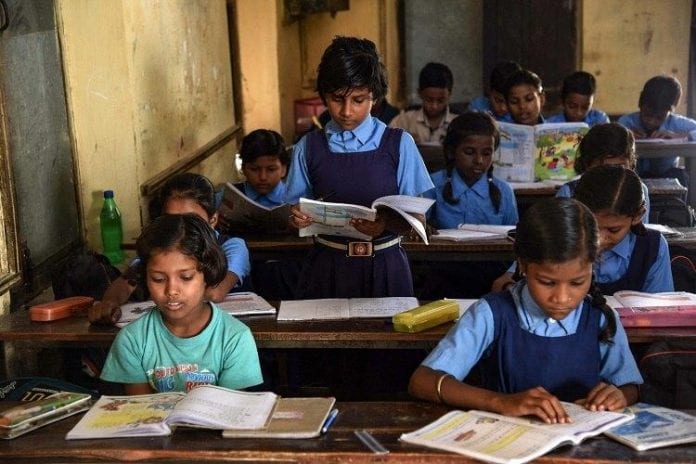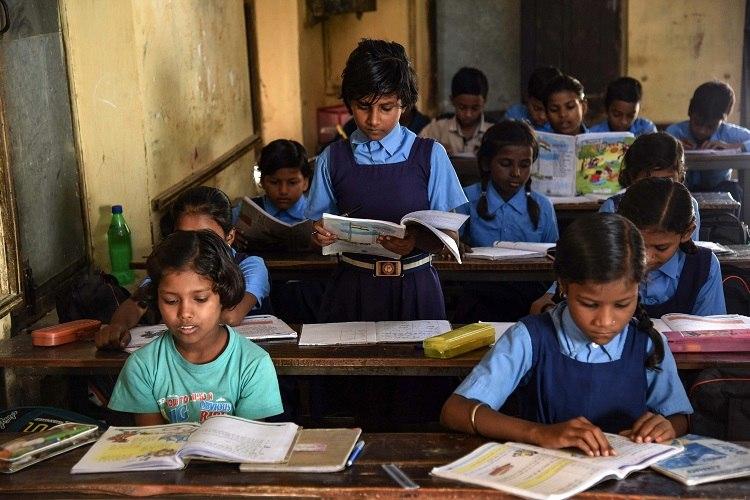 The Tamil Nadu government is likely to announce the current academic session as "zero academic year" due to the COVID-19 pandemic, and this has not gone down well with teachers, parents and students.
While the parents are looking at it from an economic perspective, teachers fear that the announcement will increase the school dropout rate in the state. If it is a zero academic year, then the students must repeat the same class for another year.
Tamil Nadu is one of the states which has the highest literary rate in the country. According to data released by the National Statistical Office (NSO) earlier this year, the state has 82.9 per cent literacy rate. However, in recent years, the school dropout rate has also increased, which is a worrying sign.
Also read: Amid uncertainty over board exams, schools conduct pre-boards online
The Unified District Information System for Education data, released by Union minister for education Ramesh Pokhriyal Nishank in February this year, showed that the school dropout rate in the state has jumped to 16.2 per cent in Classes 9 and 10 in 2017-2018 from 8 per cent in 2015-2016.
To identify the school dropouts during the pandemic, the state has conducted a state-wide census till December 10 with the Revenue Department acting as a nodal agency. The results have not be released so far.
"Many schoolchildren in the state have already starting working due to poverty. Once they begin earning to support their families, it is difficult to bring them back to school," opined well-known education activist Prince Gajendra Babu.
Also read: TN rolls back decision to reopen schools from Nov 16
Though the state school education minister KA Sengottaiyan, on December 28, ruled out the possibility of the government announcing a zero academic year, and said the dates for board exams would be announced soon, many have expressed reservations as the minister is known for withdrawing his statements often.
Alleging that the minister's constant backtracking on his statements had caused depression among students, Babu demanded to know why the government is not ready to reopen schools, when many other public places have been opened.
"The medical fraternity has advised people to use open ventilation spaces instead of closed spaces. But the government has allowed metro train services, which is a closed, air-conditioned space, but has restricted services of suburban trains which have open spaces. It has also reopened theatres, temples and beaches but not schools which have windows and ample space. Nobody is questioning that," he asked.
Interestingly, the government has said that if private schools want to conduct half-yearly exams they can go ahead but it has not allowed government and government-aided schools to hold exams.
"This will create inequality in the society. People will appreciate students who prepare and appear for exams during the pandemic and look down upon those who were not given a chance at all," added Babu, who is also a general secretary of the State Platform for Common School System.
If it is going to be a zero academic year then what is the use of having "Kalvi Tholaikkatchi"? asked PK Ilamaran, state president, Tamil Nadu Teachers Association. He also said, when other states haven't taken any decision on this issue, it is beyond comprehension why the Tamil Nadu government is showing urgency.
"Parents have paid fees. Teachers are doing their best through 'Kalvi Tholaikkatchi'. Besides this, they are also reaching out to students through YouTube and WhatsApp. The students clear their doubts by connecting with teachers on phone. Only the schools are not opened but students and teachers continue to involve themselves in academic activities. So the need for a zero academic year doesn't arise," Ilamaran said.
It is to be noted that even during the pandemic, the teachers helped students to prepare for National Talent Search Examination (NTSE) and National Means cum Merit Scholarship (NMMS) exams.
"From each school we have prepared 20 to 50 students for these exams. Only if there is no academic activity for the whole year, it can come under the definition of a zero academic year. Even if the government stands firm on making this year as a zero academic year, what is the need to announce it now since we still have four months to complete this academic year," Ilamaran added.
Andrew Sesuraj, convenor, Tamil Nadu Child Rights Watch, feels if it is a zero academic year, then a generation of students will lag behind in all their academic and employment opportunities.
"The state has the highest gross enrollment ratio of about 49 per cent in higher education. While more and more girl children appear for Class 10 and 12 board exams, we have lost focus on boys. This is the main reason why many crimes against young girls are committed by adolescent boys. In such a situation, a zero academic year will be a regressive step. This will be in contrast to Right To Education Act where it stresses on no detention policy till Class 8," he said.