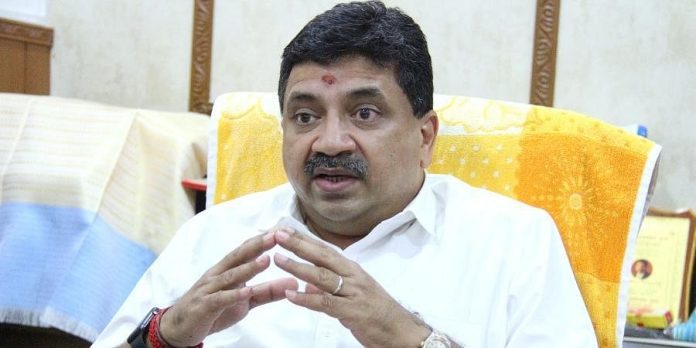 Another storm is brewing between the Tamil Nadu government and the Raj Bhavan as Finance Minister Palanivel Thiaga Rajan (PTR) on Thursday accused the Governor's office of financial irregularities. The issue pertains to the 2017-21 tenure of former Governor Banwarilal Purohit.
"Out of ₹5 crore allotted to Raj Bhavan, ₹4 crore was spent for Akshaya Patra scheme violating CAG norms (financial year 2019-20)," said PTR in the state Assembly. He accused Raj Bhavan of violations during the debate on the demand for grants. He alleged that irregularities were found after the ceiling for discretionary funds was increased to ₹5 crore from ₹50 lakh in 2018-19 during the previous AIADMK regime.
Also read: Tamizhagam row: Climbdown by Governor Ravi, says never suggested changing TN name
"Out of the ₹5 crore discretionary allocation in fiscal year 2019-20, ₹4 crore has been transferred to Akshaya Patra (an NGO providing mid-day meals for school children). There is no transparency over how and where the remaining fund of ₹1 crore is parked," he said.
Call for explanation
Funding for NGO Akshaya Patra has been flagged by the Comptroller and Auditor General of India's (CAG) audit team too, said PTR. As Water Resources Minister Duraimurugan insisted on an explanation from the Governor, the issue is set to simmer in the coming days.
PTR alleged multiple violations in the manner in which Raj Bhavan's funds were transferred to the NGO. "There are two instances of fund transfers — ₹4 crore in 2019-20 and ₹1 crore in 2020-21 — to the Akshaya Patra Foundation. Later on, the scheme itself was shelved. It has proved to be a bad investment and an undemocratic practice," he said in the Assembly.
Watch | The Federal webinar: Should post of Governor be scrapped?
Former Governor Purohit had inaugurated the free breakfast scheme for children studying in schools run by Greater Chennai Corporation (GCC) in 2019. The scheme was launched in a tie-up between Bengaluru-based Akshaya Patra, a non-profit trust run by ISKCON, and the GCC. Purohit had sanctioned ₹5 crore from Raj Bhavan's accounts for the scheme.
Purohit had said the funds would be used to construct an integrated kitchen to prepare breakfast for 12,000 students. The two integrated kitchens built with public money are now lying idle.
Mired in controversy
From day one the project was mired in controversy, as its satvik diet was debated. Akshaya Patra serves food devoid of garlic, onion or egg, and this is seen to poorly impact children's nutrional needs. The DMK opposed it, saying it promoted the Hindutva agenda.
The DMK government, after coming to power in 2021, launched its own nutritious breakfast scheme which allegedly led to the shelving of the tie-up with Akshaya Patra. Even though the MoU is for a period of 10 years, the scheme is said to be shelved as GCC has rolled out its own breakfast scheme with the support of six kitchens built on its own.
Also read: Governor Ravi's Pongal invite adds fuel to Tamil Nadu vs Tamizhagam row
Akshaya Patra is said to be providing breakfast to 18 lakh children across India. However, the Tamil Nadu government has gone ahead with the breakfast scheme with its own funds.
Funding a private player for feeding school children is where the problem started, said educationalist Prince Gajendra Babu. "It is the duty of the government to provide education and a dignified life to children as enshrined in the Indian Constitution. When private players are asked to do it, it becomes charity. If it is a private organisation, you cannot control whether the rights and needs of the child are being taken care of in choosing the dietary requirement and the way it is served," he said.