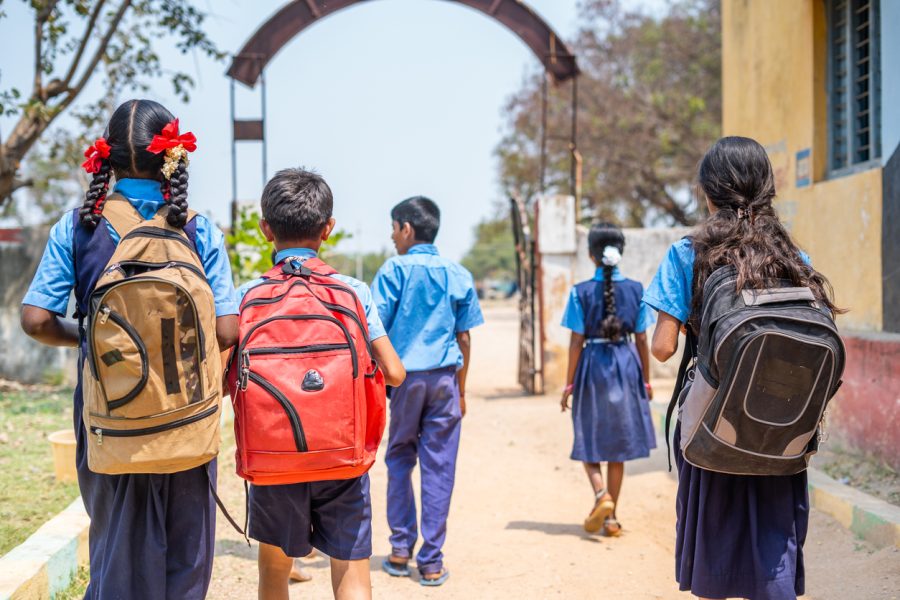 Even as the freebies-vs-development debate rages on, Tamil Nadu has presented data that suggests a well-thought-out scheme can have an immediate impact on society. On Wednesday (March 15), State Finance Minister P Thiaga Rajan tweeted that the free breakfast scheme introduced by the DMK government in September 2022 has already started yielding results.
The scheme, first launched in Madurai, showed that "85% of the schools covered have increased attendance; every district has registered (positive) impact", said PTR, as the minister is popularly known as. Official data shows 100% attendance improvement in the backward districts of Perambalur and Ariyalur. Only Villupuram district falls below 60% of improvement, the data suggests.
Tamil Nadu pioneered the mid-day meals scheme, which has been replicated nationwide, several decades ago. The breakfast scheme is a novel idea, and educationists and health experts have praised it for its innovativeness. A nutritious breakfast is seen to significantly boost a child's physical  health and learning abilities, which the scheme aims to achieve.
Growth in every district
The nutritious breakfast scheme was launched in 1,319 of the 1,543 government schools in Tamil Nadu. Data shows growth in attendance in classes I–V in January-February 2023, when compared to June-July 2022 (before the launch of the scheme). However, 217 schools did not report any improvement in attendance.
Also read: Govt to recruit 38,800 teachers, staff for Eklavya Model Residential Schools
Every district registered a growth in the attendance of schoolchildren after the scheme's launch. The report, titled "Impact of Chief Minister's Breakfast Scheme on Student Attendance," which PTR was referring to, is the first study on the impact of the scheme. 
It was conducted using secondary data provided by the state School Education Department, said economist Dr Jeyaranjan, Deputy Chairman, Tamil Nadu State Planning Commission.
"We used the attendance data of the school education department for the survey. We compared the attendance of schools under the breakfast scheme and those which did not have it within a kilometre from the school. We compared the data with that of the previous year, when the breakfast scheme wasn't implemented. It clearly showed that schools having the breakfast scheme had an increase in attendance percentage," he told The Federal.
The state Planning Commission reportedly intends to extend the scheme further.
Call for 'takeaway food' 
Education experts point out this is one more positive change in ensuring education for all, as enshrined in the Right to Education Act. Providing nutritious food is an essential part of ensuring equitable access to education for all, said educationist Prince Gajendrababu, General Secretary, State Platform for Common School System, Tamil Nadu.
Also read: National Girl Child Day: 78,854 Indian schools don't have functional toilets for girls
"Providing nutritious food will obviously improve school attendance. I would suggest that schools provide food to students of primary schools in the evening as well, as three meals a day are a must for physical growth, which leads to better learning results in the formative years," he told The Federal.
Gajendrababu said Tamil Nadu's model of providing breakfast to primary school students should be implemented in other states too, just like the mid-day meal scheme, which has been practised all over the country since 1995.