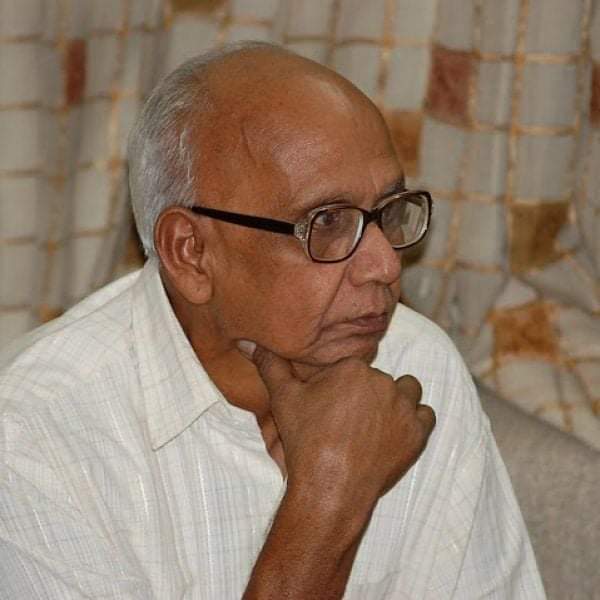 Noted Tamil writer and Sahitya Akademi award winner A Madhavan passed away on Tuesday (January 5) evening due to age-related illness. He was 86.
Born in 1934 in the united Travancore province, Madhavan did not continue his education after school final. He, however, was a voracious reader from a young age, inspired by the Dravidian movement.
He was attracted towards the Dravidian ideologies and started to identify himself as a Dravidian writer. During his formative years, he published most of his stories in the Dravidian magazines. He published his first short story in 1955 in the magazine called Sirukathai. However, he considers Naangaavadhu Kadhal as his first short story which he wrote at the age of 23. His first short story collection was Moha Pallavi.
"It was in a literary meeting that popular writer Sundara Ramasamy challenged him to write realistic stories. Madhavan accepted it and shifted his writing from Dravidian matters to realistic stories," says writer Sa Tamilselvan in his column about Tamil writers.
In his youth, he was an atheist and rationalist, but in his later part of life, he embraced spiritualism and had a high respect for Hinduism.
"Though he followed Hinduism and was spiritual, he never preached about good and evil. Many of his stories spoke about illicit affairs," said Tamilselvan.
Also read: Gained in translation: A Tamil novel 'written' in Malayalam
Introduced to the literary world as a Dravidian writer and later changed into a believer of god, Madhavan's writing was first acknowledged by the Communists. One of his short stories, Ettavadhu Naal, considered as one of his finest, was first published in Thamarai, a literary magazine run by the CPI. The story was lengthy — it took 45 pages of a single issue of the magazine.
"By publishing that story, the then editor of the magazine Thi Ka Sivasankaran opened another avenue for the regional dialect-based literary world," said Madhavan in one of his interviews.
He published six short story collections and three novels. Most of his stories were based on men and women of the Chalai Bazaar street in Thiruvananthapuram, where he ran 'Selvi Stores', a shop selling vessels. 
He was awarded the Sahitya Akademi in 2015 for his essay collection Ilakkiya Suvadugal. However, his novel Krishna Parundu (not to be confused with PV Thampi's 'Sree Krishna Parunthu') is considered as his masterpiece.
Also read: This Tamil novelist's latest work circulates only on WhatsApp
He has also translated three works from Malayalam to Tamil of which Yakshi by Malayatoor Ramakrishnan and Ini Gnan Urangatte by PK Balakrishnan, were well received among Tamil readers.
He is survived by daughter Kalaiselvi and son-in-law Mohanan.