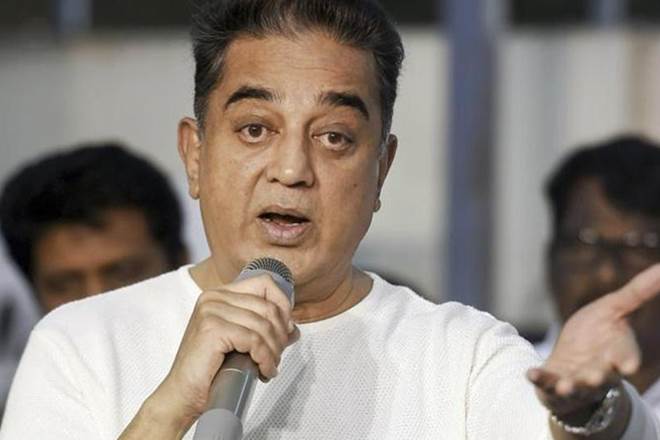 Actor-turned-politician Kamal Haasan on Thursday (November 5) spoke for the first time on the row over Manusmriti in Tamil Nadu, saying the book is not in circulation and so it is "not relevant".
"Manusmriti is a book that is not in circulation and so is not relevant. The criticism against it is unnecessary. You ask me about the Indian Penal Code (IPC) or if anyone lays hands on our Constitution, there will be protests. There is no need to talk about this (Manusmriti)," the Makkal Needhi Maiam (MNM) chief Kamal said in Chennai.
Last week, a controversy erupted over Manusmriti after a video clip of Viduthalai Chiruthaigal Katchi (VCK) chief and Lok Sabha MP Thol Thirumavalavan went viral.
Related news: Manusmriti row – Khushbu Sundar attempts protest, detained en route
In the clip, he had purportedly used a word linking it to the text and Hindu outfits alleged that Thirumavalavan's comment was against both Hinduism and women. The BJP lashed out at him and sought an apology.
The allegation against the Chidambaram (SC) MP was that he spoke ill of women while citing the Manusmriti, believed to be over 1,000-year-old and encompassing several diktats and offering opinions as well.
The VCK leader has denied denigrating women and insisted he was working for their emancipation.
Following a complaint, a case was registered against Thirumavalavan by police under IPC sections, including one related to promoting enmity.
(With inputs from PTI)