The COVID-19 lockdown has helped nature restore itself, but it has also provided some leeway to the sand mafia to exploit the valuable natural resource.
In the last three months in Tamil Nadu, one person got killed, an officer got transferred, and those who protested against illegal sand mining got attacked in various incidents. Two cases were filed in the Madurai bench of Madras High Court seeking a ban on sand mining.
On July 14, Paramaguru, president of Kosavanpalayam panchayat, in Tiruvallur district, was allegedly killed by a six-member group because he opposed sand mining in the Cooum river.
Advertisement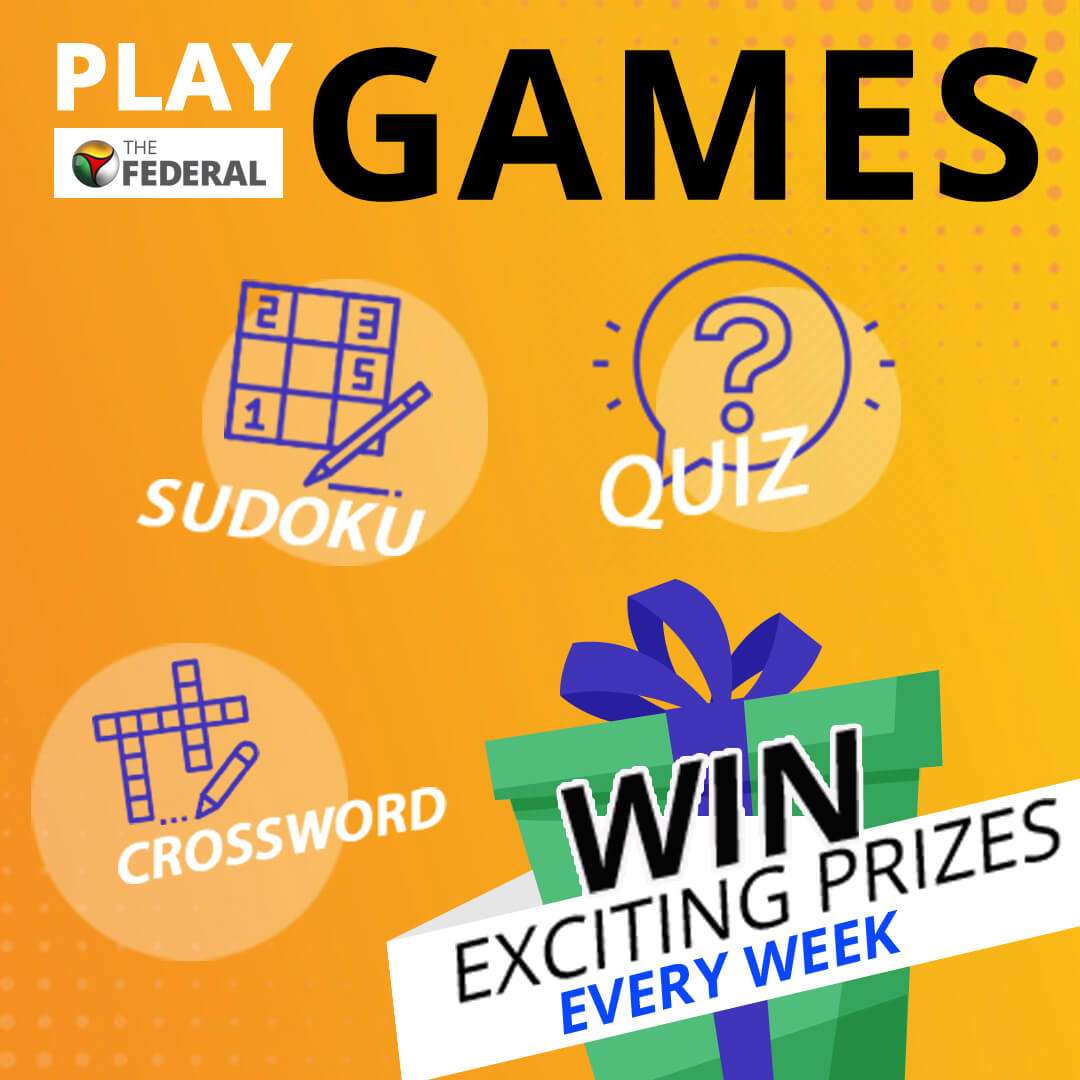 On July 7, N. Arulraj, a Village Administrative Officer (VAO) of Kalathur village in Sivagangai district was suspended for 15 days by his senior officials because he prevented sand mining in Manimutharu river.
On May 9, Jayamurthy, VAO of Uruthikottai, was allegedly attacked by the sand mafia when the officer prevented mining in Sarugini river.
The suspended VAO, Arulraj, told The Federal that farming is hit in Sivagangai district due to low ground water. "It's an arid area and rampant mining has resulted in further receding of the ground water," he added.
Related news: Andhra unveils new sand mining policy; effect remains to be seen
"VAOs are supposed to take care of the land, but when higher officials such as revenue inspectors, revenue divisional officers, and even sometimes the district collectors act in connivance with the sand miners, how can we stop the practice?" he asks.
In general, those who are involved in sand mining are elected representatives, starting from village presidents and this chain goes up to ministers, allege environment activists. "This is a money-making business without any investment," says anti-sand mining activist N. Shanmugam.
Thoothukkudi based environmental activist S.M.A. Gandhimathinathan said in 2017 that tehsildars were given powers to distribute silt sand (the sand obtained by de-silting) free of cost to farmers. The tehsildars instead allowed the sand miners to take out sand from de-silted ponds. This is then commercially sold for construction works. For each lorry laden with sand, the activist alleged at least ₹300 is collected as bribe, which is used to line the pockets of politicians.
The racket does not end there. Permissions are given to quarry top soil, but the smugglers instead end up quarrying the river sand. Gandhimathinathan filed a case in the Madurai bench of the Madras High Court and obtained a stay on sand mining in three taluks of Thoothukkudi district.
Related news: How rivers, lands and lives are lost for in-demand sand in Tamil Nadu
The activist says, "There are some honest officials in the government and they pass on information to us whenever their seniors turn a blind eye to illegal mining." Since activists lodge complaints, "it's the honest officers who get cornered by their seniors", says Gandhimathinathan.
A Trichy based advocate Jeeva Kumar says that recently, the government permitted sand quarrying in Kollidam river and this was for the fourth time such a permission was given. People in the region protested, but the authorities turned a blind eye. As per mining rules, sand could be extracted upto three feet, but the mechanical excavators dig deep and go upto 10 feet.
Shanmugam, who is also the coordinator of Karur Social Activists Association, says in the last two decades, at least 20 activists and government officials were killed fighting illegal sand mining. He believes in the last 29 years, since the introduction of the liberalised New Economic Policy, sand mining has become a major source of illegal money for the politicians. Every year, ₹30,000 crore-worth sand is mined.
He says that since 2017, following the people's struggle and the Madras High Court's intervention, the quarries are being run by the state itself. "If one were to ask whether illegal sand mining has decreased in the last three years, the answer would be no," says Shanmugam.
Related news: Illegal sand mining wreaks havoc in Bengaluru suburbs, coastal districts
Not just the mining, even killings related to mining have not stopped, he says. In 2018, Jagdish Durai, a police official was killed by the sand mafia in Tirunelveli. In 2019, B. Mohan, an anti-sand mining activist was killed in Ramanathapuram.
In January 2020, the sand mafia tried to kill Thangavel, a sub-inspector in Karur district, by ramming a tractor into him. Activists like Vasudevan and Thirukumaran were also attacked by the sand mafia, claims Shanmugam.
Shanmugam says, "What is worse is that, even during the lockdown, lorries were ferrying illegal sand. Police officials did seize some vehicles and impose a fine, but no action was initiated against the miners."
The Madras HC, in a 2017 case, had ordered that illegal miners be booked under the Goondas Act. "But, it is hardly enforced. Last year in Trichy, 17 sand miners were booked under the Act. Ironically DIG V. Balakrishnan, the officer who took action, was transferred to Chennai," says Shanmugam adding that the collectors have become "unofficial district secretaries of the ruling party".
Related news: Shortage of sand spares none; world wakes up to a new crisis

The Madras High Court, in various sand mining cases in the past had directed the government to install CCTV cameras at the quarries, invoke Goondas Act against the offenders, and initiate departmental action against guilty officials. Some of these measures are being implemented, but activists say these are not sufficient.
In 2017, the government had made a promise in the State Assembly that it would set up flying squads to prevent illegal sand mining.
"In most quarries, there are no CCTV cameras. Wherever they are installed, they don't work. In 2018, a flying squad headed by Saravanvelraj, Director, Department of Mines, showed up in Karur, but it's still unclear what action they took," says S. Rajesh Kannan, coordinator, Cauvery River Protection Movement in Karur district.
Illegal sand mining goes on though there is an alternate solution available in the form of M-Sand or manufactured sand. "The problem is, there is no acceptance from people. Though it is believed that there is no major difference in the price or quality between the two types of sand, people continue to prefer natural sand," says Krishnamoorthy, a former Public Works Department official. Consumers feel natural sand provides durability, and until such a perception changes, illegal mining would continue, he adds.
The government-owned sand quarries operated by the Public Works Department reports to Chief Minister Edappadi K. Palaniswami. The mining works are under industries minister M.C. Sampath.
When The Federal approached K. Manivasan, secretary, Public Works Department, on complaints of illegal mining, he said regulatory agencies are on the vigil to prevent illegal sand quarrying. "There is no illegal mining in government-run quarries, but whenever we hear about such incidents, personnel from mining, revenue and police initiate action," he said.
On M-sand, he said that in Tamil Nadu, about 75 percent of construction work is carried out using M-sand.
The director of mines and minister for industries and revenue was unavailable for comment.