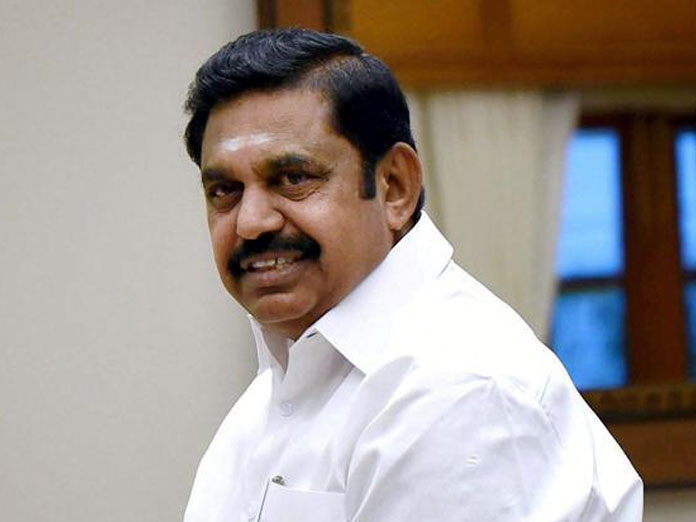 Tamil Nadu Chief Minister Edappadi K Palaniswami on Sunday (December 27) claimed that his party AIADMK is the 'only democratic party' in the country and a cadre has become the chief minister.
Ahead of next year's Assembly elections in the state, Palaniswami launched AIADMK's poll campaign in Chennai's Royapettah on Sunday.
"AIADMK is the only party in all of India where a cadre has become the chief minister. Today I may be here, brother O Panneerselvam may be here. Tomorrow you may become the chief minister (pointing to the crowd)," Palaniswami said.
Also read: In Amit Shah's presence, Palaniswami says AIADMK to fight TN polls with BJP
"I am proud in telling you that this is the only democratic party in the country, the only one that values even its cadres," he added.
During the rally, the AIADMK leaders spoke about party founder late M.G. Ramachandran (MGR), and also the late chief minister J. Jayalalithaa.
Palaniswami said MGR and Jayalalithaa had no heirs and they worked for the people of the state. "The two big leaders MGR and Jayalalithaa had no heirs. They lived and worked all their lives for us, their heirs… Unity and hard work are the only two things that will bring us success," Palaniswami stated.
AIADMK deputy coordinator and Rajya Sabha MP K.P. Munusamy said if the party came to power for the third straight term, they would rule Tamil Nadu for the next 50 years. He also said that there was no need for a coalition government, indirectly taking a dig at its alliance partner BJP.
"We will have to work hard to achieve victory in 2021 Assembly elections. If we come to power for a third straight term in 2021, the next 50 years would only witness AIADMK rule in Tamil Nadu. There is no need or talk of a coalition government. Parties, be it national or regional, who come to us with the thought of a coalition government, please think," Munusamy said.